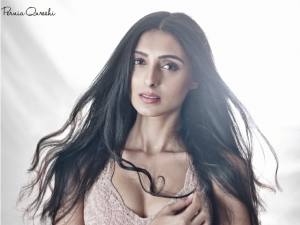 Leading fashion stylist Pernia Qureshi, best known for styling actress Sonam Kapoor in Aisha (2010), is moving to Mumbai to focus on her Bollywood career.
Pernia, who also has a successful online designer business will now be concentrating on films. So will her online business take a back seat? :I've been balancing it with shoots for two years now. My team in Delhi is very efficient," says the confident stylist who was recently spotted hunting for apartments in the city. Ask her anything about her Bollywood assignments and the fashionista says, "Sonam and her family are like any other friends. They're happy for me. So far I haven't needed their support. I've done everything myself'."
The actor-stylist did not get to design her costumes for her debut film but hopes she can do the same one-day. "I may make my own costumes and save the producers lots of money. They'll get an actor and a designer at one go!" she says with a twinkle in her eyes.
Her debut movie, Jaanisar, directed by Muzaffar Ali of Umrao Jaan fame is set to release this year.