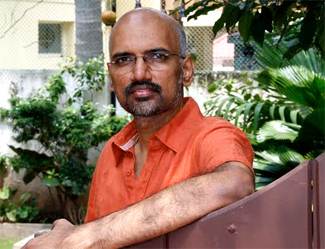 It's a rare father-son coming together, but they had to be matter-of-fact about it. Akshay Akkikeni, the director of the much awaited 3D suspense thriller Pizza, is the son of celebrated film editor, Sreekar Prasad. And while the father has actually cut the son's directorial debut, he made sure that there was no special treatment.
Sreekar, who has won the Best Editor National Award a whopping eight times, has edited Bollywood hits like Dil Chahta Hai, Guru, Kaminey, 7 Khoon Maaf, Shaitan, and more recently, Cocktail and Ek Thi Dayaan. Down south he's cut and joined blockbusters like Okkadu and Thupakki. The veteran editor had a bittersweet experience editing his son's debut effort Pizza. Says a member of the Pizza crew: "Sreekar Sir wanted to be very matter of fact in making sure that the edit was very tight and the suspense thriller lived every bit up to its reputation. He didn't want it to be a family project with his son getting special treatment."
Produced by UTV Spotboy & Getaway Films, Pizza is a 3D suspense thriller, directed by debutant Akshay Akkineni, where one wrong pizza delivery kick starts one of the scariest nights ever. Pizza will release on July 18.