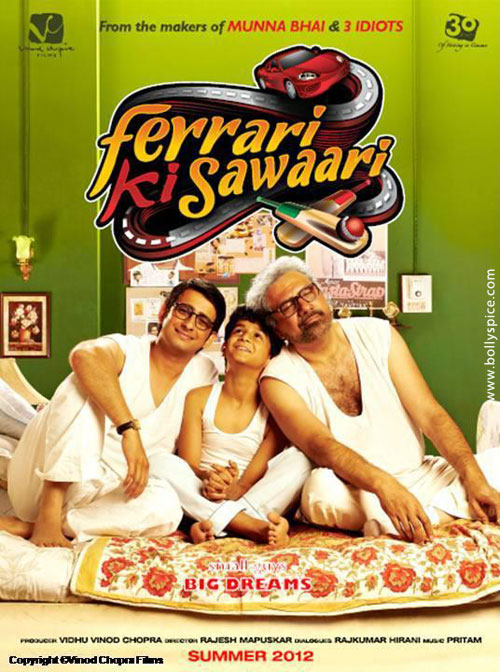 Ferrari Ki Sawaari released this Friday and is already winning a lot of accolades and appreciation from the filmy brigade and the audiences. Fans are raving about the movie and it has been receiving compliments worldwide. Ferrari Ki Sawaari is a movie that defines the father – son relationship, it portrays the extent to which a father can go to fulfill his sons dreams. The movie shows the three generations and the changes in the father son relationship over the years. It is a movie that wins you over due to its simplicity and instigates you to look within yourself.
Today the 17th of June we celebrate Fathers Day, and the perfect way to celebrate it is by treating your dad to the most heart-felt movie. Ferrari Ki Sawaari is a movie packed with emotion and to watch it with your father is an altogether different joy ride.
On the occasion of Father's Day join Rusy and Kayo, as their magical journey unveils with nostalgic moments.
Join the joy ride – http://on.fb.me/FKSBooking