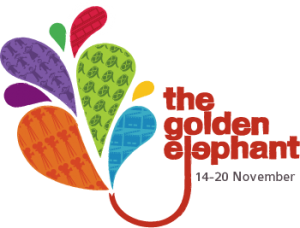 International Children's Film Festival India (ICFFI) is one of the largest and most colourful children's film festivals in the world. A unique feature of the festival is its audience: more than a hundred thousand children travel from little villages and towns from across India to view high quality international children's cinema that they would never be exposed to otherwise.
The 17th edition of ICFFI saw international films from across the world like Xinghai from China, Vorstadtkrokodile 2 from Germany, Alafzar from Iran, and Kidnappet starring Connie Nielsen of the Gladiator fame from Denmark.
The 18th edition of ICFFI will take place from 14th to 20th November 2013 screening approximately 150 plus films from across the world. The festival will have three Competition Sections: Competition International, Competition Asian Panorama, and Competition Little Directors where international and national films compete for the prestigious Golden Elephant Trophies, accompanied by cash awards.
The last date for this year's entries was 15th August, 2013 and the festival this year too has attracted award winning films from Cannes, Berlin and Tuscan. Due to the overwhelming response and repeated requests, this deadline has now been extended to 31st August, 2013. Registration for films can also be done online through website: www.cfsindia.org