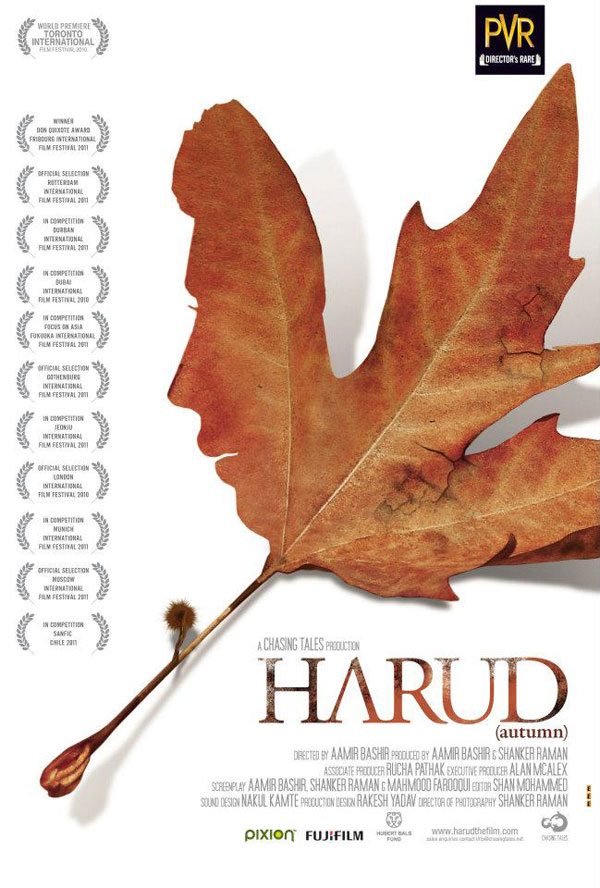 Director Aamir Bashir's directorial debut Harud has gained good recognition at the film festival circuits be it Toronto Film Festival (2010), 54th BFI London Film Festival, or Mumbai Film Festival (2010). However, the film, which has been ready since 2010, has failed to get a theatrical release until now.
And when the film was about to see the light of day on July 27, the director has been banned in terms of releasing the film's promos in theatres. The Censor Board of Film Certification (CBFC) has objected to a scene that has the protagonists against a backdrop that reads: Aazadi. Quite surprisingly, though the censor boards have taken objection to the promos, the film has approved and given a U/A certificate with the 'so called' controversial scene intact.
Says Kashmir-born Aamir Bashir, "As tax payers, it is absurd. Once they okay the film, how can they do this? I have decided not to run the trailer as a matter of principle. There is so much work pending with the film slated for a July 27 release. I can't make changes to what they have already seen and approved."
"The Censor Board has approved the film. There are no visual cuts but there are dialogue cuts. Now with the promo to be released in theatres, they have a problem with the visual," says a spokesperson.
Further adds the spokesperson, "The Censor Board wants to now send this film to the revising committee. For a short-budget film, this is an additional cost. Aamir is miffed and has refused to oblige. He has decided not to run the promos in theatres. Rather, he will put up the promos online."
Harud is being released by PVR under the Director's Rare label on July 27.