More than half of 2014 has past and many of the most awaited films of the year have already been released, with more or less success in the box office. But there are many months left until the end of the year and B-town is finalizing a bunch of new films to entertain the audience.
Here's a selection of films to be released during the rest of 2014: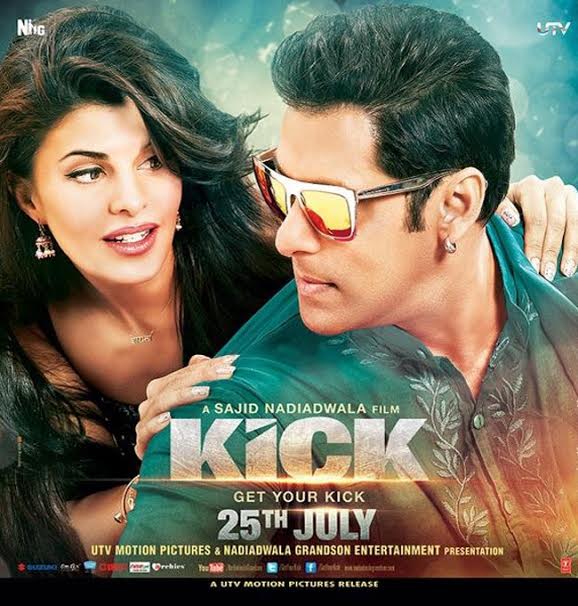 Kick
Producer Sajid Nadiadwala's directorial debut is the major release of this year's Eid, which features Salman Khan, Jacqueline Fernandez, Randeep Hooda and Nawazuddin Siddiqui in the lead roles. The remake of a Telugu film of the same name, Kick tells the story of Devi (Khan), a man who lives only for his 'Kick' aka an adrenaline rush, and who will eventually become a thief. He will come across several characters, such as Shaina (Fernandez), who will become his love interest, and Himanshu (Hooda), a police officer determined to catch him.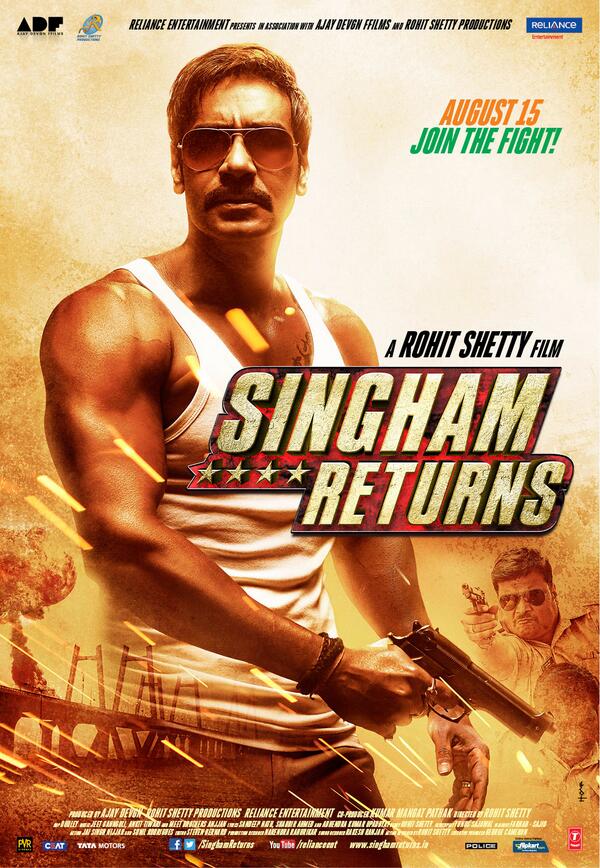 Singham Returns
After the success of the first instalment, Ajay Devgn reprises the role of D.C.P. Bajirao Singham alongside Kareena Kapoor Khan. If injustice and corruption were the targets of Singham in the first film, Ajay's character will be seen fighting against the issue of black money. Directed by Rohit Shetty, this action-packed sequel will hit cinemas on August 15, Independence Day.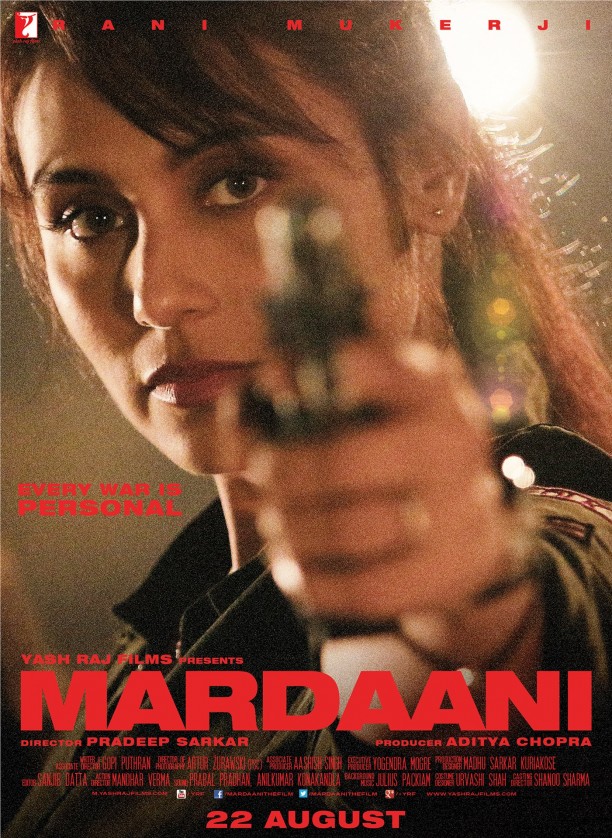 Mardaani
Directed by Pradeep Sarkar and produced by Aditya Chopra, this is the first time actress Rani Mukerji will be playing the role of cop. Her character Shivani Shivaji Roy, a senior inspector who works at the Mumbai Crime Branch, embarks on a crusade against the child trafficking mafia after a teenage girl who is like a daughter to her is kidnapped. The film is scheduled to release on August 22.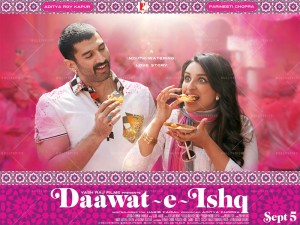 Daawat-e-Ishq
Actress Parineeti Chopra teams up again with Ishaqzaade director Habib Faisal, alongside Aditya Roy Kapur. The film features Gulrez "Gullu" Qadir (Chopra) a Hyderabadi shoe salesgirl disillusioned with love because of her encounters with dowry-seeking men; and Tariq "Taru" Haidar (Roy Kapur) a Lucknawi cook who can charm anybody with the aroma and flavours of his biryani and kebabs. Produced by Aditya Chopra, Daawat-e-Ishq is scheduled for release on September 5.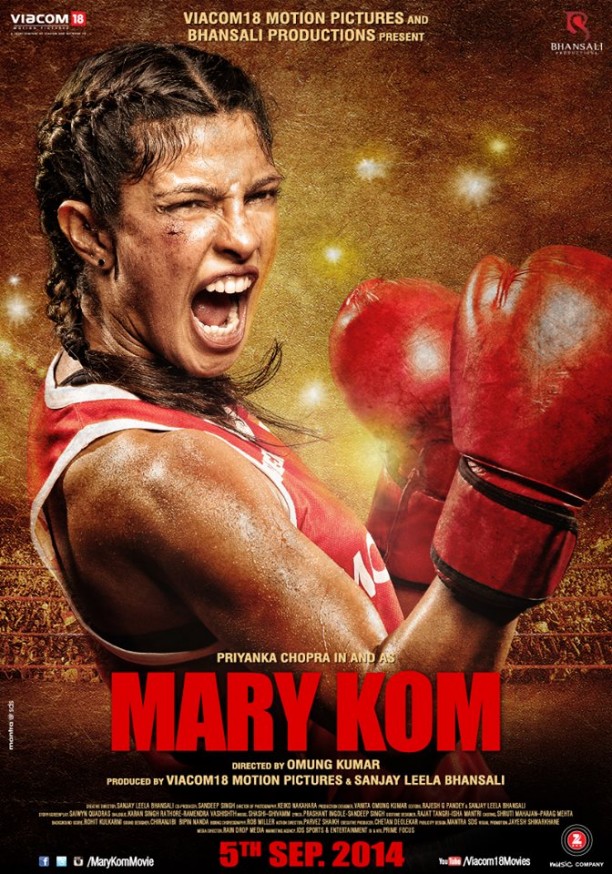 Mary Kom
Priyanka Chopra will take the boxing gloves to incarnate Indian boxer Mary Kom. The film, directed by Omung Kumar and produced by Sanjay Leela Bhansali, will tell the story of the five-time world boxing champion and Olympic 2012 bronze medallist, and how she struggled to become a boxer. The first posters and a teaser of the film were released just few days ago, but the expectations have risen, as everybody is praising the actress' look. Mary Kom will hit cinemas on September 5.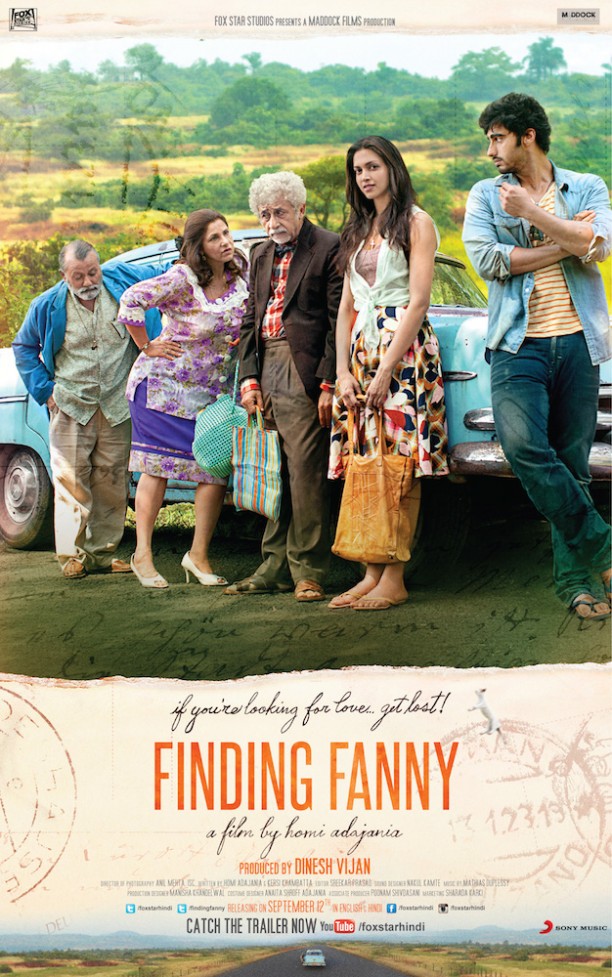 Finding Fanny
This rather atypical film has become much anticipated after its trailer reached over 3 million views just few days after its release. The film narrates the journey to find Stefanie "Fanny" Fernandes, the old postman Ferdie's childhood love. Four colourful characters will join his quest under random pretexts, but they get lost, and the trip – originally intended to take 20 minutes – instead takes one and a half days. Deepika Padukone, Naseeruddin Shah, Arjun Kapoor, Dimple Kapadia and Pankaj Kapur play the five friends, in this film directed by Homi Adajania. Finding Fanny is set to be released on September 12.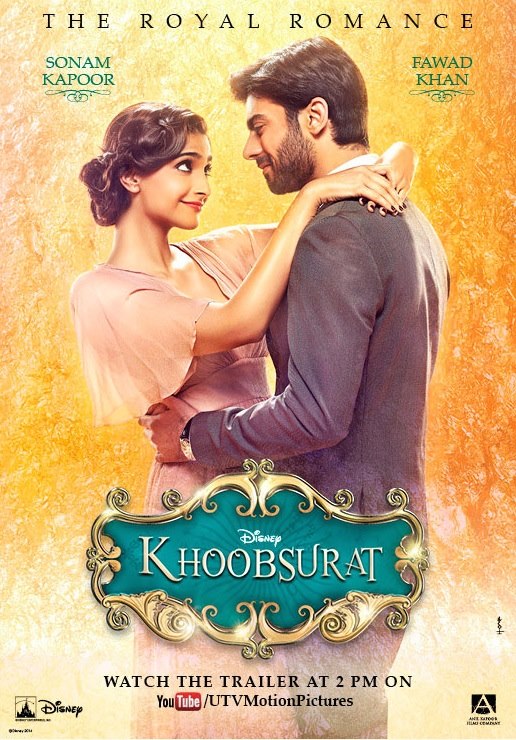 Khoobsurat
Khoobsurat is the remake of 1980 film of the same name starring Rekha. The film tells the story of Milli (Sonam Kapoor), an extrovert and vivacious physiotherapist, who revolutionizes the life of a Rajput family. Khoobsurat is also the Bollywood debut of Pakistani actor Fawad Khan. The family entertainer also stars Kirron Kher, Ratna Pathak Shah and Amir Raza Hussain. Directed by Shashank Ghosh and produced by Walt Disney Studios in association with Anil Kapoor and Rhea Kapoor, Khoobsurat is set to be released on September 19.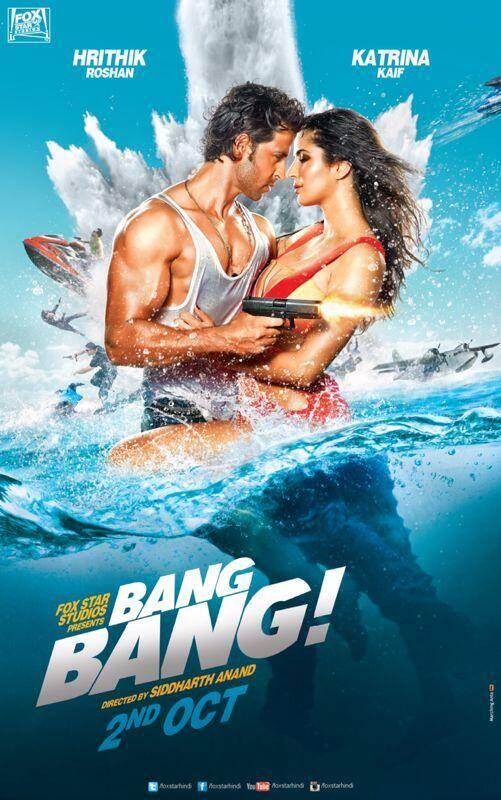 Bang Bang
The remake of Tom Cruise and Cameron Diaz's Knight and Day, the film is directed by Siddhart Anand and follows the story of a girl (Katrina Kaif) who gets mixed up with an Indian spy (Hrithik Roshan) trying to clear his name. The actors are expected to display their onscreen chemistry, as they did in their previous film together, Zindagi Na Milegi Dobara. Judging by the first poster of the film released last month, it seems that the couple will not fail. Bang Bang will hit cinemas on October 2.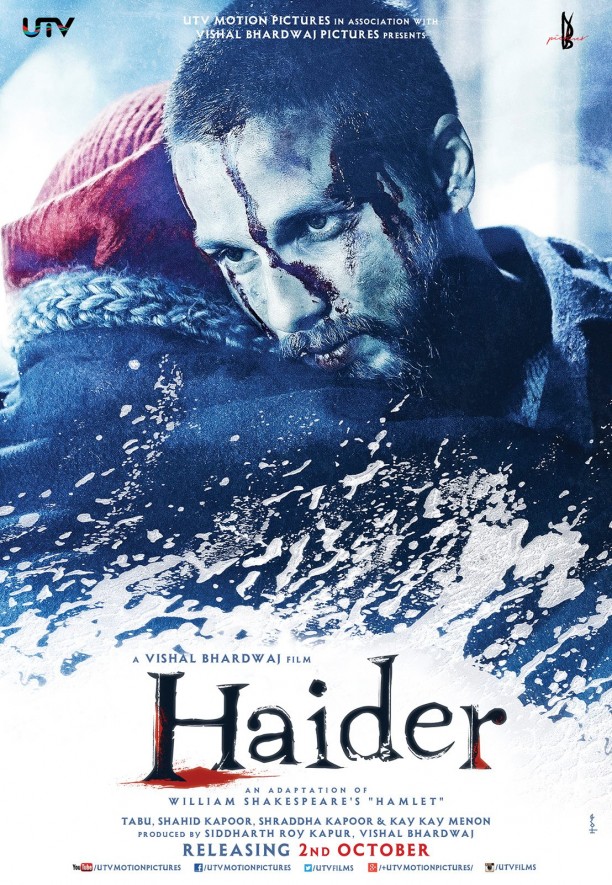 Haider
After the adaptations of Shakespeare's Macbeth (Maqbool) and Othello (Omkara), director Vishal Bhardwaj turns to Hamlet for his next film. Starring Shahid Kapoor, Shraddha Kapoor, Tabu and Irrfan Khan, the story is widely known. A young man returns home to Kashmir on receiving news of his father's death, and discovers that his mother is in a relationship with his uncle. When Haider finds out that his uncle is responsible for his father's death, he will embark on a journey to avenge him. Haider is scheduled to reach cinemas on October 2.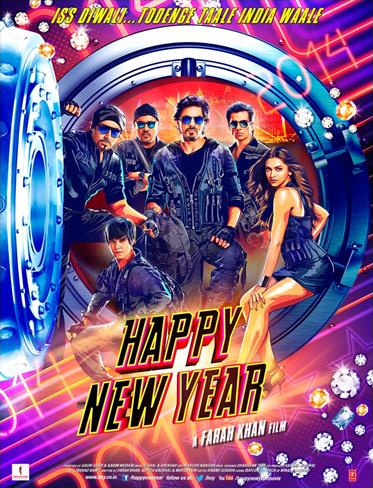 Happy New Year
Choreographer turned director Farah Khan's next film is the highly awaited Happy New Year, an action-packed musical heist. With a multi-star cast led by Shahrukh Khan and Deepika Padukone, the film also features Abhishek Bachchan, Boman Irani, Vivaan Shah, Sonu Sood and Jackie Shroff.Happy New Year is scheduled to be released on Diwali, October 23.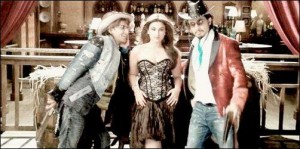 Kill Dil
Starring Ranveer Singh, Parineeti Chopra and Ali Zafar in the lead roles, Shaad Ali's film takes place in North India and tells the story of two killers, Dev (Singh) and Tutu (Zafar). Abandoned when young and vulnerable, Bhaiyaji (Govinda) gave them shelter and… nurtured them to kill. All is normal in their lives until destiny throws free spirited Disha (Parineeti Chopra) into the mix. What follows is a game of defiance, deception and love.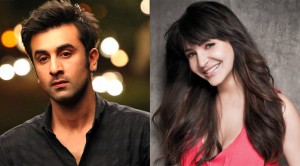 Bombay Velvet
Anurag Kashyap's most awaited project will finally reach cinemas this year. The film is based on historian Gyan Prakash's book Mumbai Fables and is set in a Mumbai spanning 1950s through 1970s and narrates how the city became a metropolis. Ranbir Kapoor plays Johnny Balraj, a street fighter, while Anushka Sharma plays his lover Rosie, an aspiring jazz singer. Director Karan Johar will make his acting debut (cameos aside) as the antagonist of the film. Bombay Velvet is set to be released on November 28.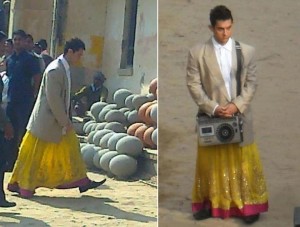 PK
The last major release of the year, Rajkumar Hirani's film stars Aamir Khan and Anushka Sharma in the lead roles. It is also the only release of the actor this year, last seen in Dhoom 3. Although there is not much information about it, it has being stated by the director that the film will be a satire about God and godmen. The cast also includes Sushant Singh Rajput and Boman Irani. Initially set to be the release for Christmas Day, P.K. is now scheduled to be release a week earlier December 19.
As you can see, the second half of 2014 seems very interesting and exciting. Major films are set for release, and we will witness some interesting battles at the box office. It is impossible to know which films will live up to expectations and which ones will fail to captivate the audience.
But one thing is certain. Stay tuned to Bollyspice to be up to date about the latest news in Bollywood.