Movies are looked upon by us all as a form of escapism. Whether we are looking to de-stress after a hard day at work or for a simple shared experience amongst a group of friends, with Bollywood films we find the perfect getaway. These departures from the real world is visual as well as through words and can often leave us wanting to be in the shoes of the characters as they laugh, cry and emote on screen. In an ongoing series, we will be taking a look at a handful of films that made an impact on us, the films we remember that made us fall in love, dance, cry and more. This week's selection focuses on films that make you want to fall in love…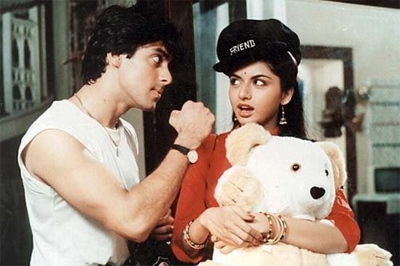 Maine Pyar Kiya is one such film which is particularly remembered by a generation that grew up in the 80s and 90s. The movie's USP is in its sweet love story which stands the test of time and probably also lies in the way Prem (Salman Khan) and Suman (Bhagyashree) hide their love from their respective families. The film, as with every other love story, is remembered for its music and its dialogues but most of all it's deemed unforgettable because of the way it leaves you feeling as if the magic of the story will somehow seep into your real life.
The movie's freshness in the era it was released in came in the form of both Salman and Bhagyashree, both relative newbies within the industry. Salman instantly became every girl's pin-up and the Barjatya's "Prem" became associated with him for many more years to come. Prem of Maine Pyar Kiya, however, was – quite frankly – every girl's dream guy. He was charming, he was mischievous and he was faithful beyond belief. Bhayashree's Suman also became the ideal potential wife. She was the kind of girl a guy would want to protect, stand up for and go against his family for. Either way, whether you were a male or female admirer, you would have fallen in love…and you would have wanted a Prem-Suman love story all to yourself!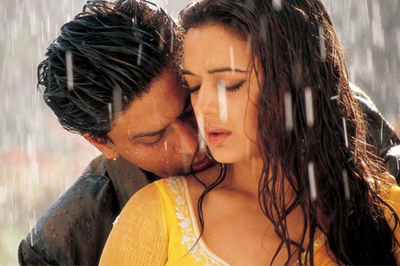 When one thinks of one of the ultimate love stories of recent times, one will inevitably think about Veer-Zaara. An extraordinary story featuring love that blossoms unexpectedly and within just a few days, Veer-Zaara's uniqueness is the same thing that sets it apart from the rest; it's centred on a sacrifice the two protagonists make for each other. Veer (Shah Rukh Khan) and Zaara (Preity Zinta) play two characters who meet on a rescue operation. Zaara, a Pakistani Muslim, is in India with her grandmother's ashes and Indian Air Force Pilot Veer, a Hindu, comes to the lady's rescue when she finds herself injured in an accident.
Due to untimely circumstances and a false accusation, the couple spend 22 years apart with Veer behind bars for the duration. The movie's speciality is very much in the way the story unfolds. Layer by layer, the viewer is made to make assumptions at every stage and later forced to challenge what is assumed as the plot is unveiled. With the aid of the fighting spirit of lawyer Saamya (Rani Mukerjee), the case is taken to court after over two decades and the falsity of imprisonment comes to light.
It can be said that Veer-Zaara's strength is in its dialogues and the memorable performances by Khan and Zinta. It is a film which will make you fall in love just by the portrayal of love through sacrifice.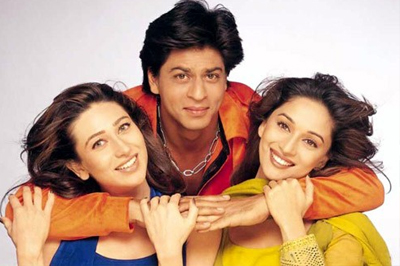 If you believe in all things destiny then this selection would be incomplete without the inclusion of Dil To Pagal Hai. In what is possibly one of the most powerful love stories of all-time, the film very much concentrates on fate and fortune. It relies on the thoughts that chance-meetings and inner instincts are what love is all about. It's very easy to get sucked into the world of theatre play producer and actor Rahul (Shah Rukh Khan) and his plays' leading actress, Nisha (Karisma Kapoor). Along comes Pooja (Madhuri Dixit) and then the film, branded as a musical, really comes to life. In a love triangle of a not-seen-before variety, Rahul falls for Pooja only to find out she is already spoken for. Nisha, who has always harboured deep feelings for her best friend Rahul, is forced to take a back-seat in his attention priorities. What follows is numerous attempts by different characters to make Pooja see sense and own up to her feelings for Rahul.
The music of the movie is, inevitably, etched on your mind for its foot-tapping beats and soulful melodies but what adds to the experience is the visual attractiveness that has been given to each song. The pros of this movie lie in its strong characters and the intermingling of relationships. What you are left with after watching this gem of a film is that "Someone somewhere is made for you", in keeping with the tagline. And of course, the film wouldn't be as firmly remembered today if it wasn't for its ability to make you fall in love with the fact that it ignites the thought in your head that your soul mate is waiting for you somewhere in the world.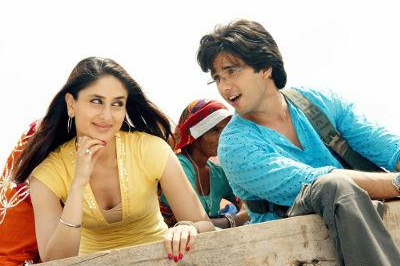 Jab We Met became a huge hit for its refreshing characters, the popular jodi (Shahid Kapoor-Kareena Kapoor) and also it's representation of characters that completely switch roles between the first and second half of the film.
So, you may ask, how does it make you want to fall in love? Well, Jab We Met is very much about finding love in the most unlikeliest of people and falling for someone who you only begin to value once they are no longer in your life. Shahid Kapoor plays a very sombre, reserved and work-obsessed businessman, Aditya, and when on a train he meets with a bubbly, chatterbox and outgoing Geet played by Kareena Kapoor. After a missed train and an unpredicted trip with Geet to her family home, the two part ways. It is only then that Aditya begins to see how much Geet's character has rubbed off on him. He goes to find her only to find she's (more or less) turned into his boring prior-self.
The movie's individuality lies in commendable performances by both Kapoors and also in the way the two are able to successfully perform in both their characters' avatars. The fall-in-love quotient seeps through in the innocence of their relationship and how this very innocence gathers speed when Geet becomes broken-hearted. The meaningful yet light-hearted way that Aditya brings Geet back to her old self again is what makes one fall in love. Jab We Met makes you want to believe in love for all the reasons you should and for all the reasons you probably shouldn't, but it makes you fall in love nonetheless.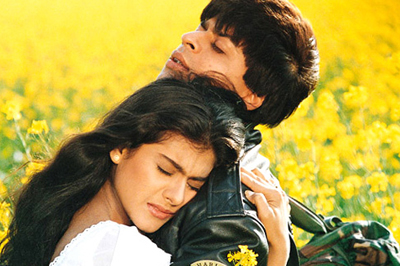 A once in a lifetime trip to Europe, a missed train and being stranded with a person you can hardly stand the sight of. Yes, it's none other than the classic of all modern classics, Dilwale Dulhania Le Jayenge. If one has to list all the things this movie has going for it, one could do so until blue in the face. A story surrounding two people who are holidaying in Europe with their own groups of friends, DDLJ sees the development of a love story when two people are forced to come together in order to catch a train. The two become good friends (eventually) and upon returning to their respective homes, realise their feelings for each other. Raj (Shah Rukh Khan) then goes to win his Simran's (Kajol) hand in marriage and break up what is her wedding to a childhood friend.
It has to be said that this film's exclusivity is made up of memorable scenes. Whether one remembers Simran waking up in a hotel room with Raj, not able to remember what had happened the night before, or the scene where Simran's mother, played by the talented Farida Jalal, is advising Raj to elope with her daughter… DDLJ is packed with scenes that will remain in the audiences' hearts forever. You fall in love with the honesty and dignity of Raj and Simran's love and you will also find it difficult to resist the intensity of Shah Rukh and Kajol's performances.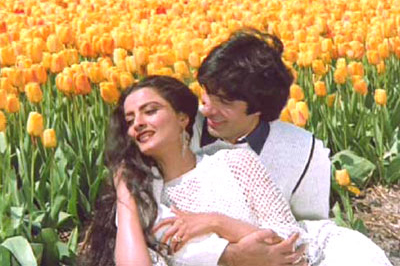 When delving into the classics, this particular movie should undoubtedly be on the top of the love story tower. Silsila sees the coming together of four of the greatest actors of their time: Amitabh Bachchan, Jaya Bachchan, Rekha and Shashi Kapoor. The plot surrounds two brothers who are living their own love stories. In a sad set of circumstances, one brother, Shekhar (Shashi Kapoor), loses his life. As a result, Amit (Amitabh Bachchan) is deemed responsible for the happiness of his bhabhi-to-be Shobha (Jaya Bachchan). He sees the best option is for him to take her hand in marriage, leaving his mehbooba Chandni (Rekha) heartbroken. When their paths cross later on in life, Chandni is married to Dr V K but Amit and Chandni find it difficult to stay apart.
Although the overall story of Silsila is not centred on it, the love story between Chandni and Amit is what makes great viewing. The two not only make the most perfect couple visually but their chemistry is such that you yearn to see them on the screen together. The shayari recited by Bachchan is extremely fitting of his character's love for Chandni and it would be fair to say that it is one of the USP's of the movie. You will fall in love, quite simply, with a love shared between two characters which, despite spending years apart, see them unable to resist one another upon meeting again.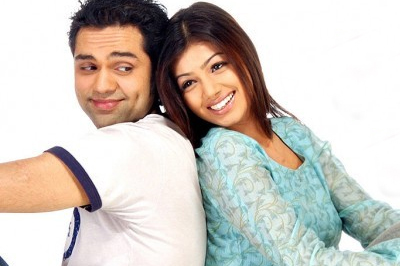 Starring Abhay Deol and Ayesha Takia, Socha Na Tha is perhaps one movie which you wouldn't remember immediately as making you want to fall in love. However, in a story which sees rejection, friendship, love and loss, Socha Na Tha's light-hearted and fluctuating circumstantial plot brings the love story to a grinding halt many a time. It is perhaps this very fact that makes the movie so appealing. It's not perfect but it's a believable story which looks at the relationships surrounding the protagonists as well as touching upon the age-old tradition of the arranged marriage.
We hope you enjoyed our selection of films make you want to fall in love and we hope you will share your thoughts and personal choices with us too as we attempt to make you ponder over the kinds of films that evoke emotions of a certain kind within you.