Escapism is perhaps the best thing about Bollywood films. The best movies are those which have superior music, showcase talent and, quite frankly, those which successfully transport you into a different world. Sometimes, when you get to the end of a film, you feel like you want to visit the locations, not to live the same story, but to create memories of your own with your friends and family as the main cast. In recent years, Bollywood has become known for its international appeal and, arguably, Indian cinema can say it has gone global because of the different countries it portrays in any given film. Let's take a look at some of the movies which make you want to go on holiday.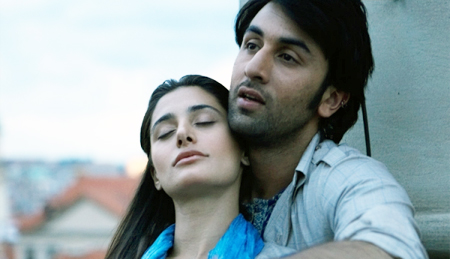 Rockstar, from the first impression, promised a fresh look. Nargis Fakhri isn't a typically conventional looking Bollywood heroine and Ranbir Kapoor's appearance in the movie was zara hatke too. Rockstar's holiday-like backdrop was Prague. A European destination which is far cry from the Indian sub-continent makes it inevitable that one would be made to feel like going there after one has watched the film. Prague's open fields and village-feel houses are enough to make you want to want to book your tickets now!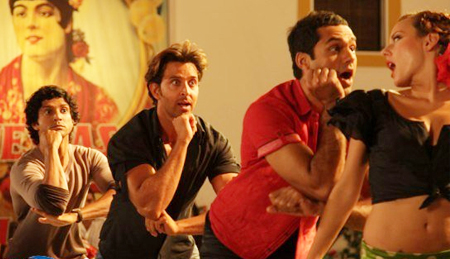 For a lads-only Spanish adventure, one can take inspiration from Zoya Akhtar's Zindagi Na Milegi Dobara. A movie which is quite simply very easy to relate to, ZNMD focuses on a stag holiday but has many intertwining stories relating to the individual characters. In sunny Spain, the trio – Hrithik Roshan, Abhay Deol and Farhan Akhtar – take advantage of the availability of adventure sports in a witty and overall extremely entertaining fashion. ZNMD makes guys want to have a stag just like that in the movie. And for the girls? Well, I'm sure the guys are eye-candy enough!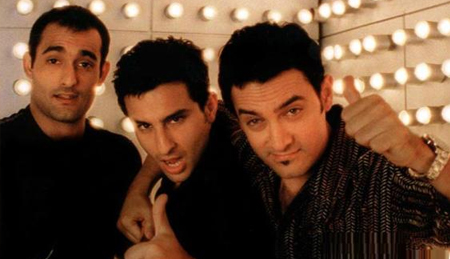 Dil Chahta Hai was an earlier male-bonding film, but if you think holiday destinations only exist outside the sub-continent then this was the film to burst that bubble. This movie looked at the perfect holiday in India and that was in Goa. The sandy beaches, long drives and fun with friends is what this movie was all about. It makes you feel like exploring the sub-continent for all it is because the beauty of India is, after all, there for all to see.
For scenic perfection and a hip treatment all-round, I Hate Luv Storys fits the bill. The movie, shot in New Zealand, couldn't provide a better background for a story which almost has Dharma Productions written all over it. Known for its fresh, clean and beautiful locations, Dharma is known for the kinds of films which look impeccable on screen. I Hate Luv Storys, starring Imran Khan and Sonam Kapoor, makes you love love stories in a reverse psychological way because it makes one feel that New Zealand is the best honeymoon destination.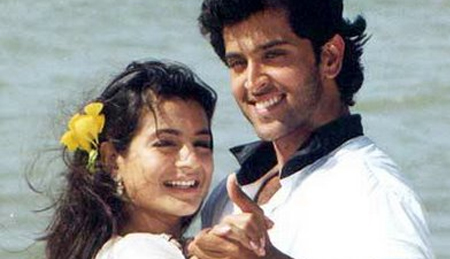 Another wonderful honeymoon location can be seen is Thailand and this can be seen in no other than Kaho Naa Pyaar Hai, marking the debut of Hrithik Roshan and Amisha Patel. The popular song 'Pyar Ki Kashti Mein' and also the title track feature picturesque scenes of Thailand's amazing beaches. There's perhaps no need to say any more to sell this destination to the audiences apart from saying that it's an out-and-out "sun, sea and sand" location.
Next is perhaps not your average holiday destination, but Scotland is also a stunner. The recent Shahid Kapoor and Sonam Kapoor starrer Mausam can vouch for it. The UK weather leaves a lot to be desired most of the time but with a film that needed the look of various seasons, Scotland became the darkest of the four terms. Scotland has also been featured in Kuch Kuch Hota Hai, specifically in the title song. It was shown then as a very green area with historical buildings to compliment the heritage look.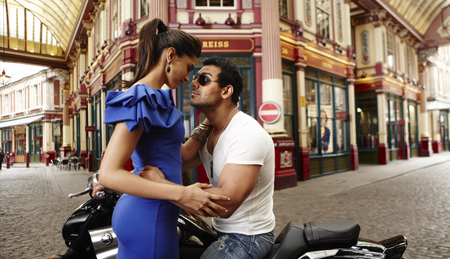 Another UK destination which has always been a somewhat popular backdrop is London. Featured in a few films such as Desi Boyz, Namaste London, Kabhi Khushi Kabhie Gham and Baghban (to name a few), London's appeal comes in its hustle and bustle, but not quite in the same way as any other city in the world. With the scenic River Thames, popular shoots have been known to take place with Big Ben, the London Eye and Hyde Park in the background. Watch out for the London roads which will also be seen in the forthcoming Housefull 2.
For perhaps one of the best portrayals of the US, one could look to Aa Ab Laut Chalen or, more recently, My Name is Khan. Aa Ab Laut Chalen marked perhaps the very first movie ever to be shot completely in America, so it makes it to this list as a trendsetter somewhat. This tradition was carried on with other films very much later on. My Name is Khan boasts a story which wouldn't have existed without the decades significant events to help it along and therefore, the US was a location that was compulsory for the movie.
So, although not an extensive list, Bollywood has changed in leaps and bounds with the locations and adventurous themes it now incorporates in films today in comparison with a decade ago. One only has to look at the films from yesteryear to see that Indian cinema is being recognised worldwide not just because of it's out-of-the-box stories but also because it can boast being an aid to the tourist industry in nearly every country a film is shot in. It can be argued that, due to Yash Raj Films, Switzerland is the most popular location for Bollywood shoots but our list shows that there have been movies that have been just at successful without the Swiss familiarity to help it along. We hope we've made you think which films have made you want to take the plunge and go on holiday!