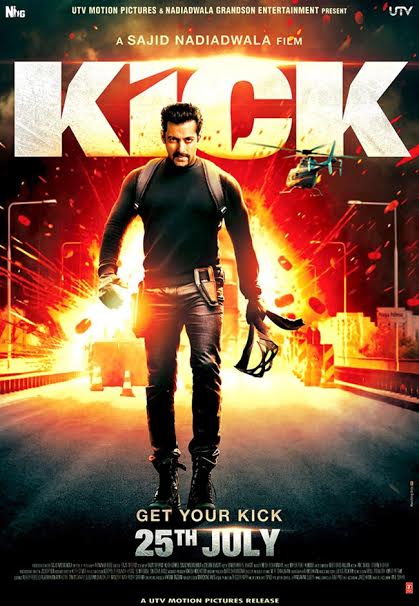 Much has been said about Salman Khan's Eid release Kick. Even before the release newsbytes were published about people having low expectations when it comes to a Salman film. Then the trailer of Kick released which showed the actor would be seen in what seemed to be a slick action flick. It would be an entertainer and on top of that, the film had an interesting cast of Salman Khan, Randeep Hooda & Nawazuddin Siddiqui coming together for the first time. These three names in one film triggered my curiosity to go and watch the film.
The script, a modern Robin Hood story, was weak and disappointing, but what stuck with me after the film were the small social messages that were in the movie. Here are a few I want to highlight.
Hunger for money
Over the years, especially with the financial crisis setting in, the world has changed. People's perception towards love, togetherness and harmony seems to have disappeared. The world is hungry for money and seems to be in some sort of survival mode.
If you don't have money, you are considered to be not good enough. Because, without money you won't be able to support your family, and make sure that the 'roti, kapada aur makaan' is provided for. To make money one needs to be educated.
Careers
Education is important. One needs to be world wise and should have a sense of business. But these days' companies don't care about you being educated or not. When you are educated, they will have to pay you according to the degree you hold in your hands that will cost money. They would rather look for cheap interns who will work for as less money as possible.
Many youngsters, even in this day and age, are still being brought up with the old-fashioned ideas of becoming a lawyer or a doctor. A creative field is not an option, as it won't necessarily earn you a living. But why choose a field that doesn't suit you?
For example, there are countries that are trying to push youngsters in a certain direction by telling them that after finishing their studies at least they will have a job. What they don't consider is what if that child doesn't like the idea or doesn't have the skills to do the job?
The job guarantee will lure them in and many will succumb because of the insecurity of not having a job. Will this choice make them happy in life?
Find a purpose in life
Kick gives us a clear example in the form of Devi Lal Singh who lives for the adrenalin rush. He can not work at a company for too long because there are very few challenges which eventuelly lead to boredom. Then he finds a purpose in life. The 'Kick' for which he is willing to give his life.
What we tend to forget in our daily lives of looking for the right job and major budgetcuts is the essence of 'Being Human'. We need to be happy, spread love and respect not only ourselves but also the people around us. We need to think loud and hard on what makes us happy and gives us that 'Kick' in life? That is what we need to pursue in life in order to enjoy life. Find your 'Kick' and be the best you can be.