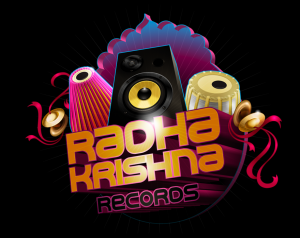 Can you name your favourite Bollywood song of all time?
Is it difficult to narrow down the list to just one?
Well, it certainly is for us.
As you are aware, the song is a popular and powerful component of Bollywood.
Songs are released sometimes months before the actual film.
How well the song touches or misses a chord often has a direct result on the destiny of the film.
Have you ever wondered why?
It cannot just be because of marketing.
Or the composer.
Or even the singer's star power.
There has to be another aspect, a more personal aspect.
Every person is looking for happiness.
Interestingly, happiness can be accessed through music as music transcends to the very core of your being and awakening not only happiness, but love.
You probably have heard the expression "you are what you eat" and the famous Shakespeare quote, "if music be the food of love, play on".
With that in mind why not make a conscious effort to decide: what is the soundtrack to my life?
There is one record label in particular that is making the conscious effort of helping people across the globe to connect with a permanent happiness which is actually, always held within our core – the secret is in how to access it.
That record label is known as Radha Krishna Records.
Based in London, Radha Krishna Records is a not for profit label and strives to build a community of spiritual music and artists globally.
With an ethos emphasising the organic spiritual journey we all take, their work seeks to unite every living being and create harmony.
Their newest album release, Mantra Lounge has bhakti-yoga (yoga of Divine love) artists from all over the world.
Covering various genres, the album includes a track by famous UK R&B artist Charlotte Kelly (United Nations Best Female Solo Artist) who takes us into a deep swirling pool of mantras through her unforgettable voice and jazzy trimmings.
What is special about RK Records is that it creates a new avenue for their artists through which to share their wisdom and love, and to also find a balanced life amidst the hustle of advancement.
Whether you are spiritually inclined or not, music has the innate power to move you.
Come and experience every hair on your body dance.
Listen to Mantra Lounge now:
https://itunes.apple.com/gb/album/mantra-lounge/id880074374?ign-mpt=uo%3D4
@RadhaKrsnaRec
https://www.facebook.com/Radha.Krishna.Records?fref=ts
If you enjoy live performances and are in London then try Mantra Lounge, Covent Garden's bi-monthly evening retreat:
http://kirtanlondon.com/mantra-lounge/