We just got some very intriguing news from Yash Raj Films about Aditya Chopra's new film Befikre. However, we don't have many details.
What we can tell you is that tomorrow at noon we will find out more and we have this teaser image!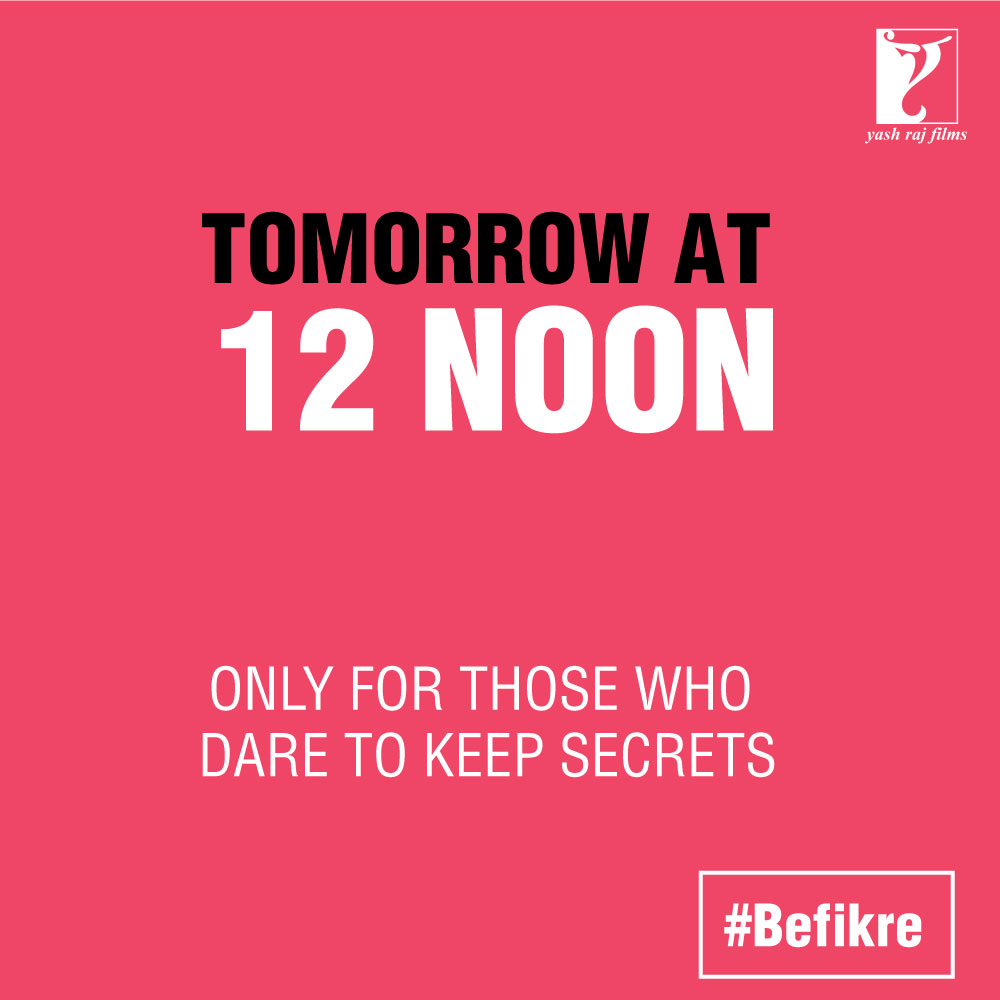 We do know that this film is light romantic comedy and that Aditya Chopra will be returning to the director's chair after seven years, but beyond that they are keeping things under wraps. So maybe we will find about who will romance and dance, or perhaps it will be more about the story. We guess we will all have to wait and watch. You can be sure we will bring you the news as soon as we get it!
What do you think it could be?