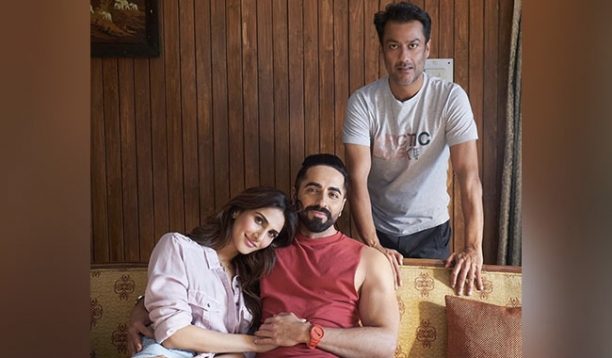 We first learned of a new Abhishek Kapoor film when Ayushmann Khurranna Instagrammed this picture with the director and co-star Vanni Kapoor
We now an present your first glimpse into the romance Chandigarh Kare Aashiqui.
Get ready to go on a mind-bending journey of love, laughter, dreams, and some diehard Aashiqui!
Not much is known about the story of this film, except that it has been called a progressive love story. One thing we have heard and seen is that Ayushmann completely changed his body and train Ed very hard to get this new physique. It is said that he will be playing a crossfit athlete, but we will have to wait and watch to find out.
Chandigarh Kare Aashiqui, a T-Series film produced by Bhushan Kumar and Pragya Kapoor, is set to release on December 10th!
Watch this space for more, especially on November 8th, when we will bring you the trailer!