Directed by Tigmanshu Dhulia, Bullett Raja starring Saif Ali Khan and Sonakshi Sinha will hit theaters on November 29th! The film also boasts a cast that includes Jimmy Shergil, Vidyuth Jamwal, Chunkey Pandey, Gulshan Grover, Ravi Kishan and Raj Babbar.
Check out the synopsis, the first two posters and the trailer!
Bullett Raja is an action entertainer that shows Saif Ali Khan in a never before seen avatar. He essays the role of Raja Mishra a commoner who gets transformed into Bullett Raja – a notorious, care a damn attitude gangster. A faithful friend and a loyal lover, living life on his own terms, setting his own rules, commanding respect and fearing no one, Bullett Raja in his true inimitable style takes on the system that creates people like him in a compelling struggle for power and ambition. With a story that's engaging with twists and turns this promises edge of seat entertainment with Saif Ali Khan in and as Bullett Raja.
Bullett Raja is the story of a common man, Raja Mishra, who transforms into a dreaded gangster of the Hindi heartland. A victim of the system and chained by it, Raja's life changes as he takes on those that rule and shakes the very foundations of the nexus of the police, the government, and the industrialists. As he rises and revolts against the system becoming an outlaw, Bullett sets ablaze the nexus and changes the landscape forever. The powers that be, fight back in a compelling struggle for power and money against the backdrop of personal ambitions, greed and revenge. Redefining love, friendship and loyalty, Bullet Raja creates a world, where a common man, tests his endurance and fortitude against the very system he once obediently followed and then declared a war on it!
Its got drama, its got romance, its got action – its hot! Kyunki Bullett Raja Aayenge toh Garmi Badhayenge!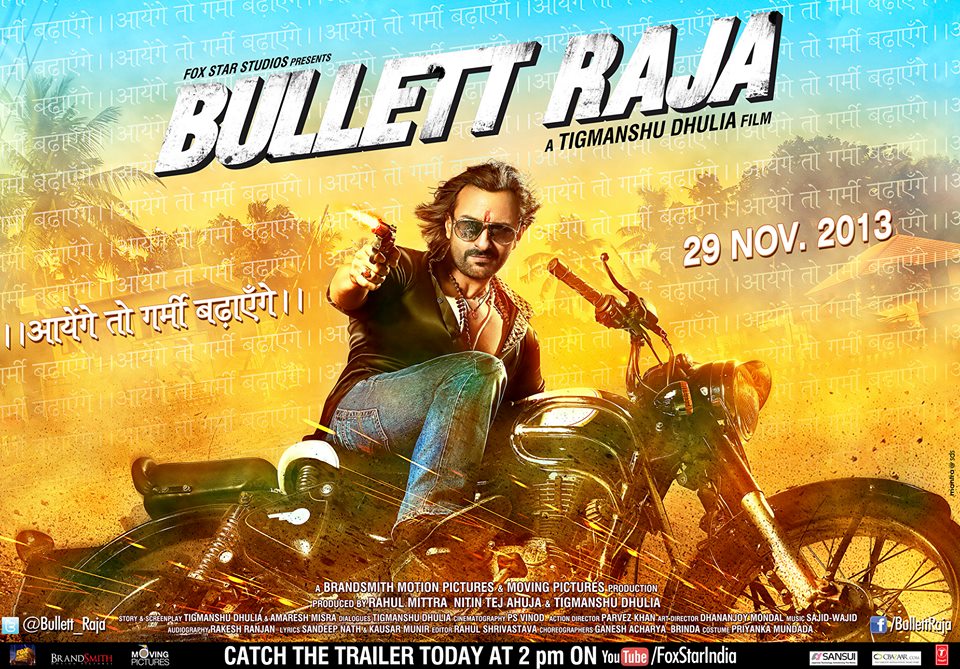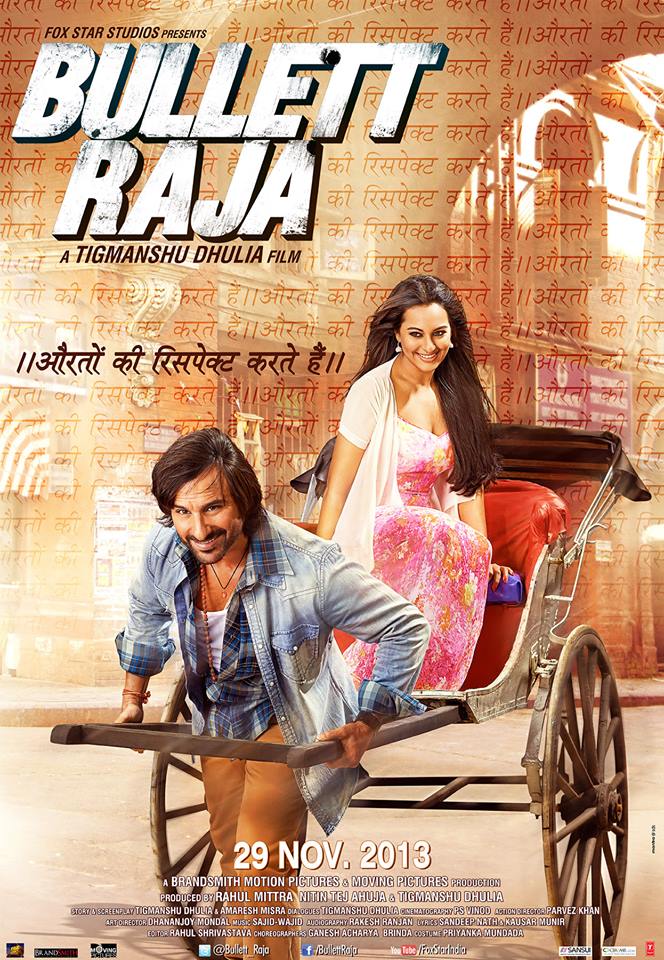 !