Starring Imran Khan & Kareena Kapoor, the upcoming film was referenced by the title Short Term Shaadi, well now we can exclusively reveal that the film's title is actually Ek Main Aur Ekk Tu. Directed By Shakun Batra, the romantic comedy is a Karan Johar Dharma Production set to release around Valentine's Day 2012. This is the first time Kareena and Imran will star opposite each other. About working opposite the actress, Imran told us earlier, "Working with Kareena was a very, very special experience. I've always been a huge fan of hers and getting the chance to work with her was initially quite scary because I had a tendency to kind of look at her and say 'Oh shit, it's Kareena Kapoor!, you know? I did that for a couple of days. To her credit she's the most chilled out star – as if she couldn't care less about her stardom. That actually put me at ease."
The film is still in production, but Dharma in a surprise revealed the first look of the film today! Check it out!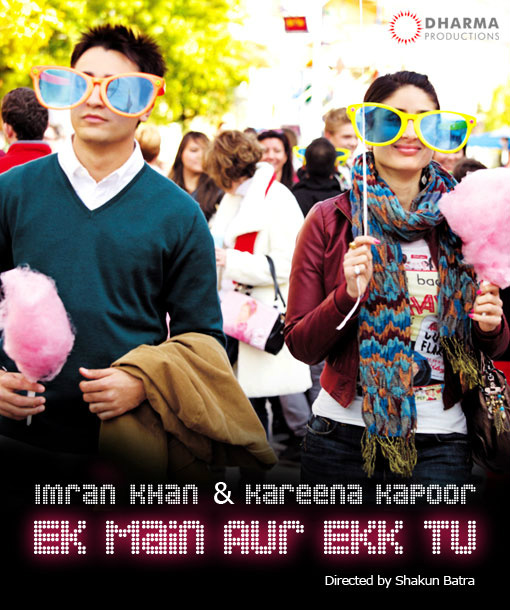 We will keep you up to date on all the news on this exciting film so stay tuned for more!