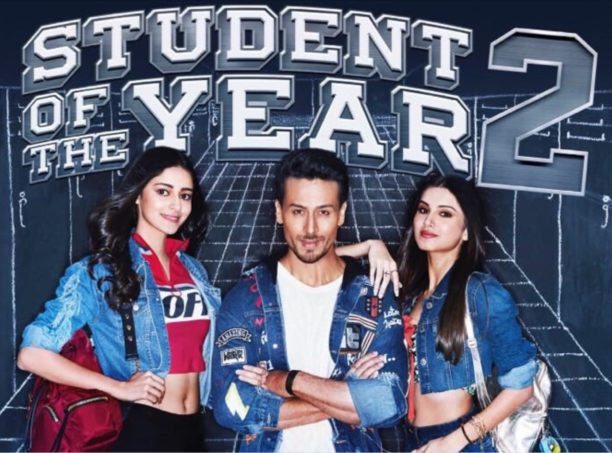 So with the new SOTY2 trailer finally upon us ahead of its release on 10th May, we were given a taster of what the film was going to look like. With Punit Malhotra at the helm the trailer showcased a little bit of everything from dancing, singing and romancing. With Tiger Shroff giving us a glimpse of his action sequences, the debutants Tara Sutaria and Ananya Panday were introduced as Shreya and Mia.
Opening with Tiger Shroff saying 'Life agar maidan hain toh usse do hisson mein divide karo, ek main sapne, dosre mein asliyat' we are re introduced to the world of Saint Teresa, where we see Tiger entering the school on his cycle, Tara Sutaria showcasing her dance moves, and Ananya Panday entering in a car. And just like in SOTY, Tara, Ananya and Tiger are seen doing everything in their capacity to win the competition. The trailer ends with Tiger's dialogue- Din tere tha, Saal mera
On Tuesday, Karan Johar announced on social media with picture of Tiger Shroff "The Batch of 2019 is ready to enter these gates and this time, it's going to be bigger than EVER! #SOTY2."
With recent rumours on the grapevine of a possibility of guest appearances by the original cast Varun Dhawan and Siddharth Malhotra and there being a dance sequence between Shroff and Bhatt, the one that seems to have caught everyones fancy is the appearance of Hollywood actor Will Smith dancing to Radha Teri Chunnari especially after his recent announcement that he always wanted to be part of a big Bollywood number.
With Less than a month to go we won't have to wait long to see how many of these rumours hold true.