OneWorld Films unveiled the much awaited first look and theatrical trailer of Girish Malik's "JAL" at a special function this week. Produced by OneWorld, in association with Clapstem Productions and NFDC, and distributed by DAR Film Distributors, the film is scheduled to hit the silver screen on 4th April 2014. JAL stars Purab H Kohli, Kirti Kulhari, Tannishtha Chatterjee, Saidah Jules, Mukul Dev, Yashpal Sharma and Ravi Gossain amongst others. Another key highlight of the film is that it marks the official debut of Sonu Nigam and Bikram Ghosh as music directors.
Speaking at the occasion director of the film Girish Malik said, "Jal to me is a project that is larger than life itself, the film, a wholesome entertainer is about human interaction and true love in all its honesty, albeit told in a very commercially entertaining way laced with rib tickling good humor. I have tried conveying the same with the movie's trailer and poster."
Jal is the story of a young water diviner, BAKKA who is gifted with a special ability to find water in the desert. With the backdrop of water paucity, the film tells a complex and fascinating story of love, relationships, enmity, deceit and circumstances that bring about the dark side of human character. It is a high-octane, action- drama with a shocking climax. Shot on an epic scale, the film is a visual treat and has managed to capture 'Rann Of Kutch' like never before prompting even 'The Hollywood Reporter' to applaud Jal as "a breathtakingly photographed tragedy of Shakespearean proportions."
Check out the amazing trailer

Cool poster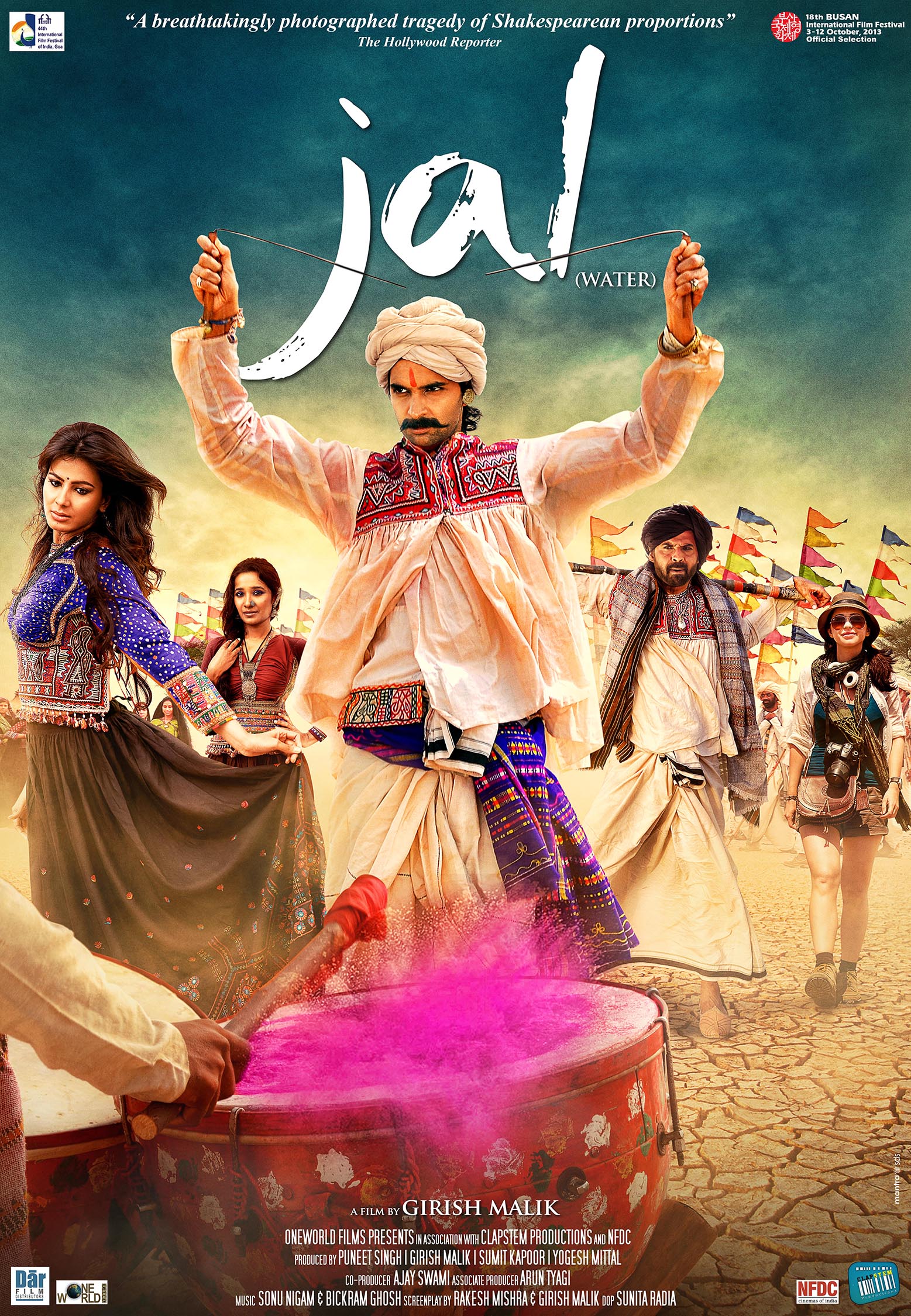 And pictures of the grand launch!