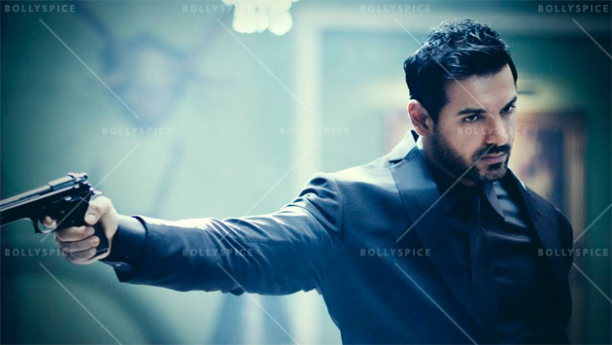 Presenting the first look of John Abraham in Rocky Handsome an upcoming action thriller for which director, Nishikant Kamat and John Abraham have teamed up again after the success of Force and also features Shruti Hassan as the female lead. The film, which is embellished with "never been seen hand to hand action sequences" choreographed by world renowned action directors and four superlative musical tracks, is set to release on the Holi-Good Friday Holiday of March'16.
Rocky Handsome which is helmed by director Nishikant is as much about kicks and punches as it is about heart tugging emotion since a seven year old child is the catalyst for the one-man army going into an over drive . The journey of a unforgiving man who embarks on a lethal rampage when the only person he cares about is kidnapped and taken away from him.
Set in Goa, Mumbai, Pune & Seychelles. Rocky Handsome is an adrenaline pumping Action Film embellished with a strong emotional story of the relationship between a Father who never had a daughter and a seven year old Daughter who never had a Father. The film shall have the backbone of a very emotional and romantic love story in the Protagonist's past.
Directed by Nishikant Kamat, Presented by JA Entertainment and AZURE Entertainment, Produced by John Abraham & Sunir Kheterpal Rocky Handsome is an AZURE Entertainment Production to release on 25th March, 2016.