One of the films that you bet everyone has on their "I can't wait to see the first look list" (you have one of those don't you?) is Krrish 3! The third installment in the hero saga starring Hrithik Roshan is set to release on Diwali and fans have been clamoring to see what they have in store this time around. Once again directed by Rakesh Roshan and once again starring Priyanka Chopra, this time the bad guy is Vivek Obeori in a totally new avatar!
Now we do have this mini sneak peek of the logo!

Plus this cool poster with just a glimpse!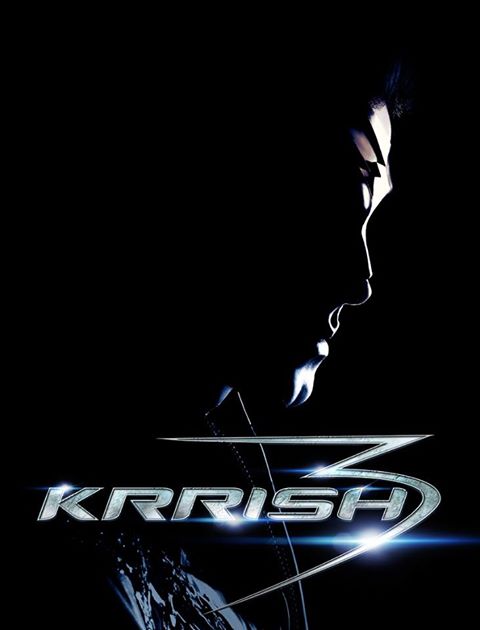 However, here is the exciting news, we hear that Hrithik Roshan will unveil the first look at the film during his chat with fans on Facebook on Thursday, June 27, 2013 at 3:00 p.m.
Talking about the cool digital launch, Hrithik said to BH, "I am really excited about chatting with my fans through the Facebook Live video chat and eagerly look forward to the big unveiling of the Krrish 3 digital motion poster. Today's technology is simply phenomenal, as in an instant we can get immediate reactions and feedback on our films. I'm a huge believer in the power of social media as it directly involves our fans and supporters, and for a movie such as Krrish 3, it takes the experience to the next level."
Rakesh Roshan said, "We are looking forward to unveil the first look of our film, Krrish 3 on Facebook. This film is a result of a lot of dedication and creative effort from the entire team. We want to maximize the potential of social media; reach out to millions of fans the world over and this is the first ever Bollywood film to launch its first look motion poster on Facebook. We are excited that a large number of people will see the first look simultaneously at launch."
So on the 27th, log on to Facebook and go to https://www.facebook.com/Krrish3thefilm/app_142371818162 to take part in the cool chat with the star himself and see that first look!
They also are having a unique get a first look at the poster promotion on Twitter and the official facebook page!
Check it out!
http://www.krrish-3.com
We will be bringing you all the Krrish 3 news so stay tuned!