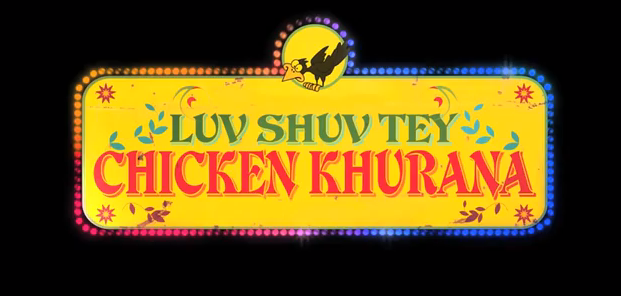 From the team that gave you Khosla Ka Ghosla and Dev D is the new delectable Luv Shuv Tey Chicken Khurana directed by Sameer Sharma. Set to release on November 2nd, Luv Shuv Tey Chicken Khurana starring Kunal Kapoor, Huma Qureshi, and Rajesh Sharma is the story of a quirky Punjabi family in pursuit of a secret recipe that will enable them to reclaim their pride and wealth! It is a heartwarming tale of love, legacy, discovery, affection and above all – food.
httpvh://youtu.be/xB9oO8bd7qM
Synopsis:
Omi Khurana, a troublesome man, returns from England to his hometown in Punjab, where he ran away from, more than a decade ago after stealing money from his doting grandfather, Darji. He owes money to a crazy hoodlum in London, who won't let him come back to the UK unless Omi gets him his money back. With his pleasant demeanor combined with lies, Omi is able to get back in to the house as a respectful man who made it big in the west.
But, everything has changed in his absence. Darji is senile and has forgotten the recipe of the famed dish, "Chicken Khurana," which he created half a century ago. Omi's old flame Harman, who is still in love with him, is getting married to his mysteriously distressed cousin, Jeet, for the family's sake. Omi's uncle Hemraj, who raised him as a father, is eternally angry with him. But his efforts to persuade his wife, Lata, against Omi find no success. Also, Lata's brother "Titoo" has started living in the house in Omi's absence. He is a mental asylum reject and keeps prying Omi.
A turn of events leads Omi in search for the mysterious recipe of the dish "Chicken Khurana" which can alleviate all of Omi's financial troubles. Will Omi find the recipe of the dish which titillated the taste buds and senses of the foodies? Will he ever find true love he so misinterpreted years ago? Will he be able to feel the same for the family that loves him unconditionally? And finally, will he be able to find his own recipe for life and bring many a people out of their miseries? Luv Shuv Tey Chicken Khurana is all about this with some pickle on the side.