Directed By Karan Malhotra, the upcoming remake of Agneepath stars Hrithik Roshan, Priyanka Chopra, Rishi Kapoor and Sanjay Dutt. Sanjay reprises the role of Kancha ,a powerful crime boss that was originally played by Danny Denzongpa. However, this version of Agneepath is not just a remake, it is a new take and you can see that from this brand new still!
To celebrate the birthday of the actor, Dharma just released this photo of Sanjay as the dark lord of Bollywood Kancha.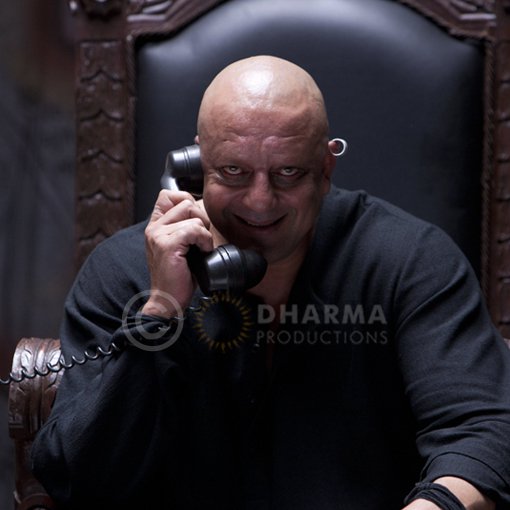 We can't wait to see what Dharma Productions, the cast and crew have in store when Agneepath hits theaters in January 2012!