Yash Chopra's as yet untitled directorial film started shooting for its next schedule in Ladakh last week. Starring Shah Rukh Khan, Katrina Kaif and Anushka Sharma, the film also brings together the award winning pair of A. R. Rahman and Gulzar, who along with Yash Chopra, are creating some wonderful and meaningful music for this romantic film.
The first look of the film broke with a theatrical teaser trailer recently and this has added to the huge interest and buzz already existing for the film and fans cannot wait until Yash Chopra and YRF bring the romance back to Bollywood!
About the role and working with Mr Chopra, Shah Rukh Khan told us in an earlier interview. "It is a love story. I am very happy working with Mr. Yash Chopra, I find it very unique every time I work with him, more than any other director I have worked with. I enjoy that. You have sat down and discussed the scene with your co-actor and you are like, okay we are gong to do it like this, blah, blah, blah, and suddenly he comes up bringing this idea and says, you know what just look into her eyes and say you are very beautiful… that's it. I just want you to make her feel beautiful. Do you think she is beautiful? And I say yeah…then make her feel she is beautiful. Just do that, there is no other information I want. It just keeps it so simple and basic. I really enjoy that. It is the most pure, unique, simple and real way of being in love."
The Yash Chopra Romance is scheduled for a Diwali November 13th 2012 release, the festive time when Yashji's movies over the years have lit up homes worldwide.
Check out these cool shots from the location shoot of Shah Rukh Khan in his military avatar. Hot na?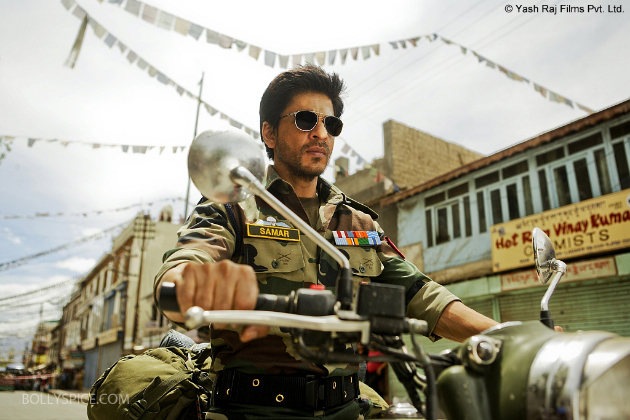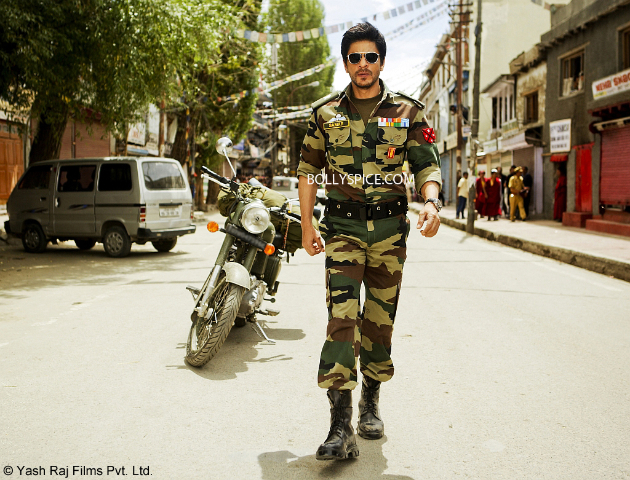 In case you haven't seen it or have an just need to see it again here is the teaser trailer!