What a week it has been for movielovers: to be flooded with trailers from forthcoming movies. From the song promos 'Tere Bina' from Tezz and 'Aafaton Ke Parinde' from Ishaqzaade to the theatrical trailers of Rowdy Rathore, Kya Super Kool Hain Hum and Dangerous Ishhq. Bollywood continues this fabulous trend by giving us yet another peak at a biggie because tomorrow the first trailer of Kunal Kohli's love story Teri Meri Kahaani will be revealed!
Prior to the release of the trailer, the makers have revealed the first look of the film, starring Shahid Kapoor and Priyanka Chopra. And don't they look stunning together?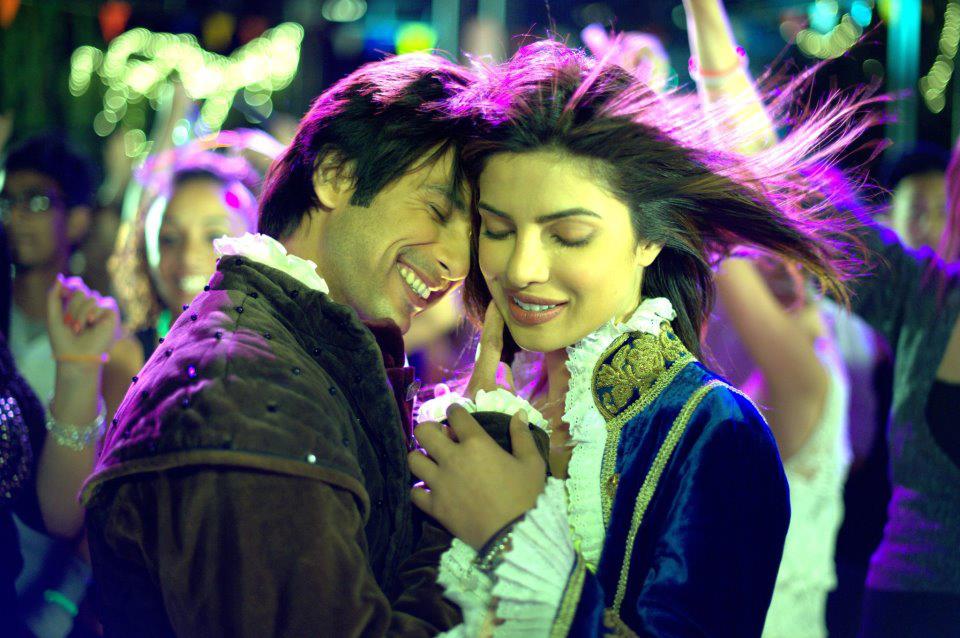 You might wonder what is the story of the film. We have heard so many things about it being three love stories set in different era's. Here is the official preview.
Preview
Can we truly loveone person throughout our life andhope that fate makes us meet with the same person in every life of ours?
This story takes us through a journey of eternal love between a couple who have vowed to love each other not only in this life but in every life to follow. Their love is so strong that even destiny wants to bring them together.
The story starts in 1960 Bombay with Govind and Ruksar, then moves ahead to present times, 2012 England with Radha and Krishandthen goes back in time to Punjab, 1910 with Aradhana and Javed.
Can Javed and Aradhanastill be together? Will Ruksar realize that Govind's feeling for her were genuine? Will Krish be able to clear the misunderstandings?
Will true love prevail? Or will destiny take its course!!!
Teri Meri Kahaani is set to release on the 23rd of June.
Stay tuned because we will of course show you the trailer as soon as we get it, but we will also be at the launch so stay tuned for a full report!