Fans loved the full on dance film ABCD and when we heard that there was going to be a second one fans cheered. Remo D'Souza is bring the dance magic back but this time it is a new story with a new cast of characters lead by Varun Dhawan and Shraddha Kapoor.
As a special treat leading up to the trailer release on April 24th as we revealed earlier, they have released the first poster and can we say this totally rocks!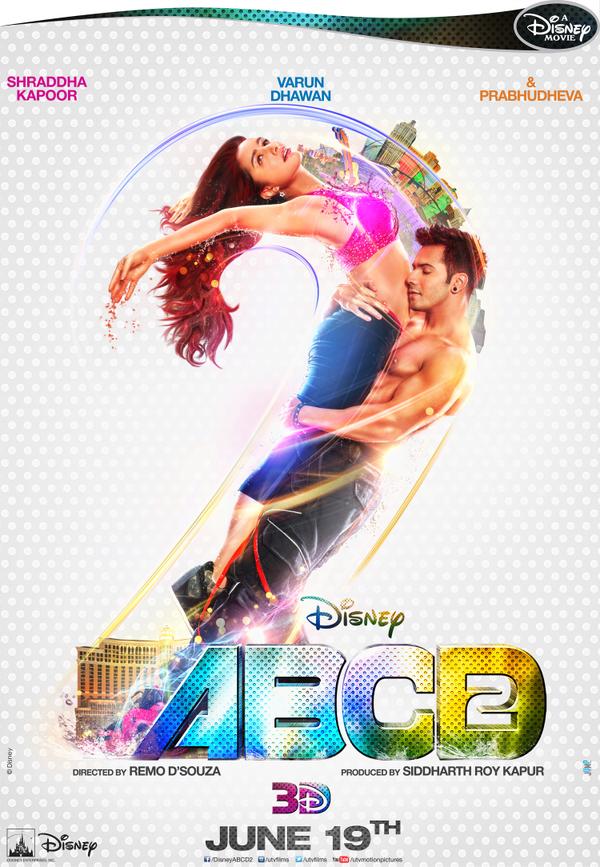 Returning to the dance flick are the great Prabhu Deva, Lauren Gottleib, Dharmesh, Punit Pathak, and has Allu Arjun joining the cast!
Watch this space you can bet we will be bringing you all the news about ABCD2 the UTV Disney film which hits theaters on June 19th!