Check it out we have the first official still of Balaji's Once Upon A Time In Mumbaii…Again, directed by Milan Luthria. The film stars Akshay Kumar, Imran Khan, Sonakshi Sinha and Sonali Bendre, and releases worldwide on August 8 [Eid]. Once Upon A Time In Mumbaii…Again is among the year's most keenly awaited sequels and has been shot in Mumbai with a portion in the Sultanate of Oman.
The film is set in the 1980's and star Imran Khan told us, "I am having a lot of fun with Once Upon a Time because the film is set in the 80's so from the look, to the characters, to the style of performance, everything changes because you are playing something that is a little bit larger than life. The volume is turned up to 11. (Laughs) So, when you are doing a dramatic scene you get to play it up a little bit. You get to play to the gallery. Similarly when you are doing humor, when you are doing romance, whatever you are doing you are playing with gallery. The cool moments are a little cooler than cool."
Check out Akshay and Imran!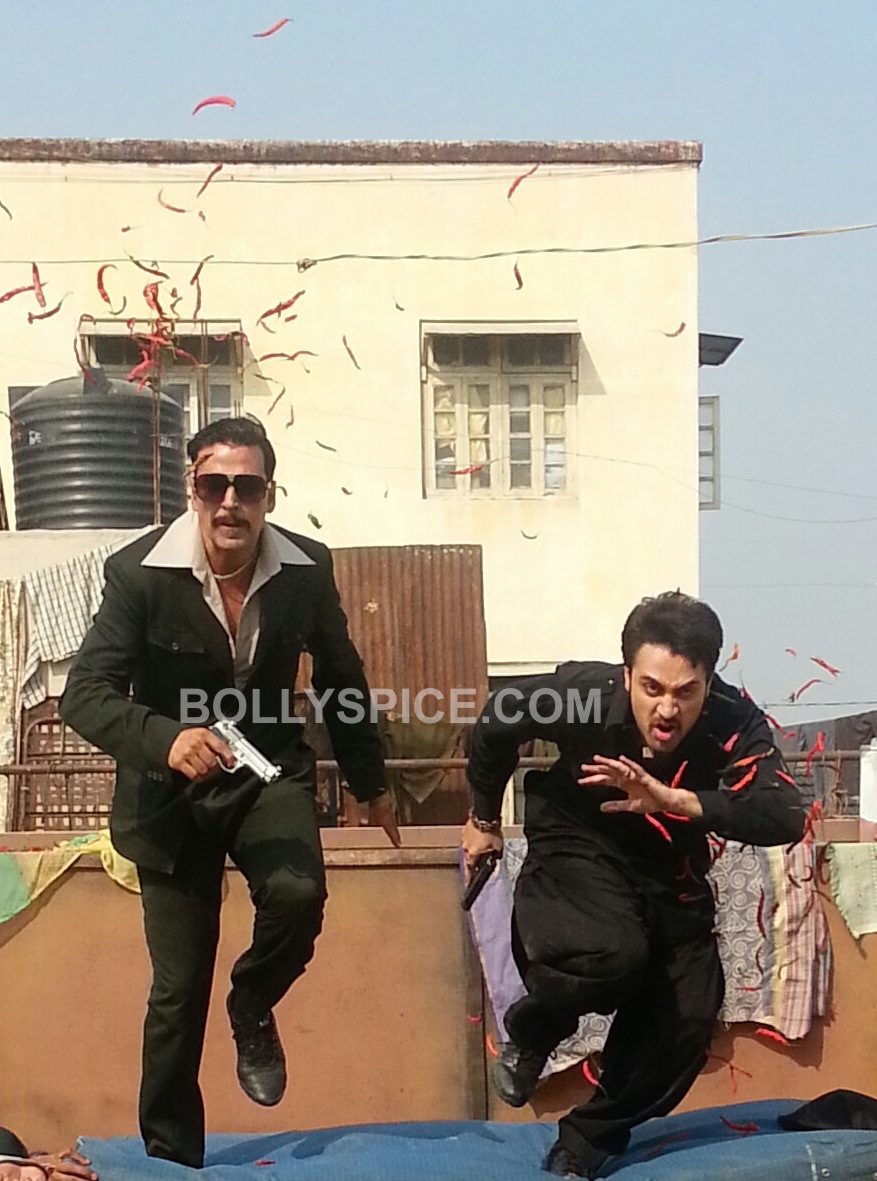 Stay tuned we will have more!