!Hitting theaters today is the musical adventure of the year, JAGGA JASOOS. This highly anticipated film, directed by Anurag Basu (Barfi!, Life in a… Metro), stars two of India's leading stars Ranbir Kapoor (Barfi!, Yeh Jawaani Hai Deewani) and Katrina Kaif (Rajneeti) who embark on a quest to uncover the mysterious disappearance of Jagga's father.
See Jagga is a quasi-detective, using tricks he had learnt from his father. His curiosity leads him to Shruti (Katrina Kaif), a journalist who lands up in Jagga's town trying to expose a high level international case. As Jagga gets involved and tries to help Shruti in unraveling this case, he is surprised to discover that Shruti is very similar to his father, as she too is accident-prone!
When Jagga's father misses sending a birthday tape, he seeks to find him and uncover the mystery surrounding his father. A disbelieving Jagga asks for Shruti's help to solve his life's most important case – the search for his dad.
Curious yet clueless, Jagga and Shruti embark on a mission to uncover details about Bagchi's life and find themselves embroiled in adventures which take them across the world!
Check it out we have 5 reasons to watch the magical adventure in a theatre near you when it opens on 14th July. And we back it up with 5 behind the scenes videos to make you want to see it even more!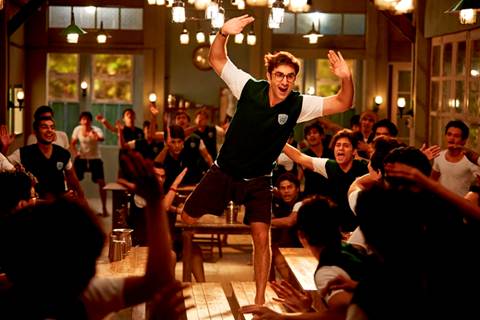 1. Ranbir-Anurag's hit combo: The last time Ranbir and filmmaker Anurag collaborated for Barfi!, they gave Bollywood fans something to cherish for a lifetime. If Ranbir's stellar performance in Barfi! won the hearts of fans and critics alike, Anurag's style of storytelling too hit the right chord. We Loved it! And after a gap of five years, Ranbir and Anurag are coming together with yet another interesting project, and we cannot wait any longer.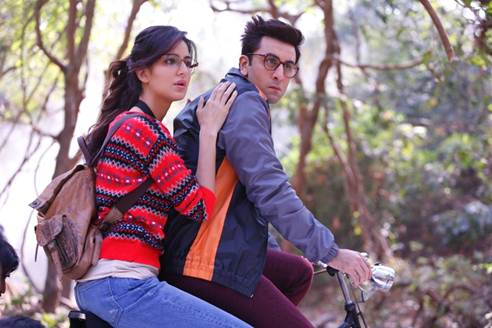 2. Ranbir and Katrina's amazing on-screen chemistry: From what we have seen so far with teasers, trailers and songs Ranbir-Katrina's on-screen chemistry is too endearing, to say the least. In their quest to reach the bottom of what truly happened to Prof Baagchi, Jagga's father, they are seen fighting goons, wheeling through roads, matching each other's dance steps in an impeccably synchronized way and even braving a leopard, flying an airplane and riding on ostriches, singing to each other…yeah we can't wait to see this come alive onscreen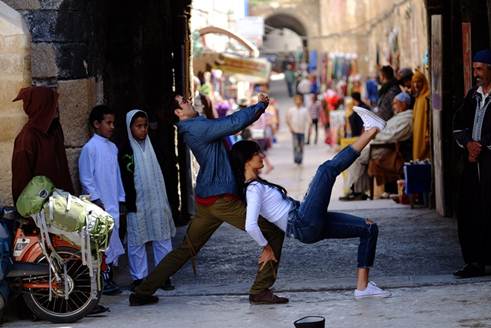 3. Musical: Jagga Jasoos features as many as 29 songs, so this Broadway style musical is something completely new! In fact the music is so much a part of the film that they are not even releasing the full soundtrack until a week after release. Composer Pritam explained, "Jagga is a very special film and its music album has only 5 straight songs and the rest of the album contains almost 20 songs which are part of film's story told in a sing song manner. And to reveal those 20 songs would reveal the complete content of the film. So the music album of Jagga Jasoos will only be out only after the film's release once people have watched the film and can understand the context of the songs. Without taking away from the story of the film." We can't wait to hear more!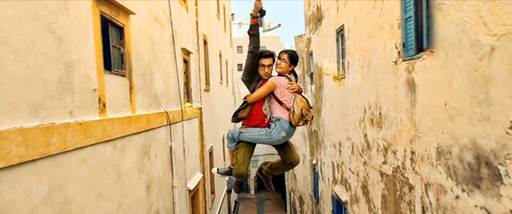 4. Visual treat: If you have seen the trailer and songs of Jagga Jasoos, you already know that the film is nothing like we have ever seen in Bollywood. Be it the picturesque locales or the amazing animation, Jagga Jasoos promises to take you on a fantasy trip as you join the suited pair to uncover the truth in amongst a safari of exotic creatures, mystery and uncertainty. Filmed widely in South Africa, Thailand and India, Jagga Jasoos will offer the complete Disney package – a curious and surreal story yet offering quirky and magical captivity, a complete sensory experience of breath-taking visuals. We can't wait to see it play on the big screen!


5. FUN Bring all that together with a story full of adventure, romance, dance and more Jagga Jasoos just Looks a fabulous time at the movies! We can't wait to watch Ranbir and Katrina in this musical adventure!
Now to the Behind the scenes Videos!
First a little flying lesson
Then Katrina and Ranbir and the dance and the jokes on who?
The pesky seagull
The totally adorable Hathi
Produced by Siddharth Roy Kapur, Anurag Basu and Ranbir Kapoor, and Directed by Anurag Basu, Jagga Jasoos releases worldwide in cinemas on 14th July 2017.