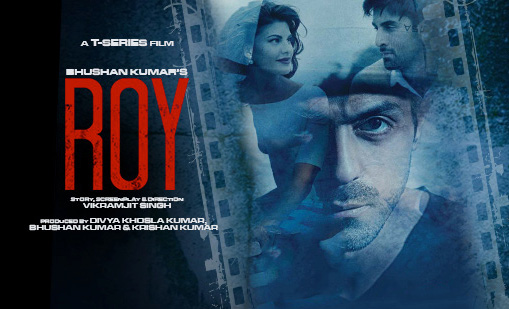 With the mysterious tagline "A Thief, A Story, A Confession" and the killer cast including Ranbir Kapoor, Arjun Rampal and Jacqueline Fernandez, Roy had to be featured in our list of the must-watch films of 2015.
The romantic thriller tells the story of 'ROY' the greatest thief ever known who has pulled off impossible heists in every part of the globe. 'Kabir' is a highly successful filmmaker. His first and second movie, Guns Part 1 and Guns Part 2, were based on this thief called ROY. Each part had a new heist, each ending was a different one. As the movie starts, Kabir Grewal is all set to go into production of his next movie, Guns Part 3, and the third part is also about his favorite character 'ROY'. Will the story change this time? Will Roy finally reveal his face to the world? Will he mess up his heist or will he be caught?
Roy is slated to hit the screen next week on February 13th, here are five reasons why it's a film worth watching:
The good-looking hunk will be seen after a long time on screen. Arjun will be playing a filmmaker who falls for every heroine he works with but when he meets Jacqueline Fernandez's character does that change? There is certain kind of mystery to this film, because as we said Arjun's character Kabir Grewal will be seen directing two films based on ROY's life with Roy in the lead, but the real connection between ROY's real life and his reasons for playing the actor in Kabir's films is yet to be known! With the mystique and intrigue around his character, is one of the reasons, why you must book your tickets soon.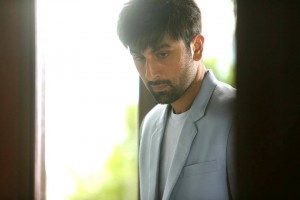 Ranbir Kapoor
This hottie Kapoor lad too will be seen after a pretty long time. The makers have been successful in keeping his character under wraps so far. We know he plays the title role, a theif, we also know he plays an actor in the films about Roy but anything else… it has all been hush hush. We can't wait to see what Roy has in store for us!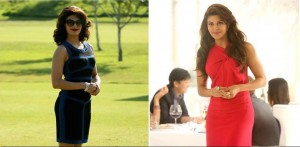 Jacqueline Fernandez
The fans loved her in Kick, and since then there has been no looking back for this Sri Lankan beauty. Jacqueline plays two characters in the film and says she is excited with the roles she essays in Roy, "I am playing a double role for the first time and icing on the cake is playing two completely different characters." This is the first time that Jackky will be seen in a double role and we are excited to see how she will play them!
What's better than watching both Arjun and Ranbir romance the girl in the same film. The lovely Jackky is a lucky girl! It certainly will be fun to imagine being one of the characters na? We hear the couples light up the screen! Go watch it for their reel chemistry.
The background score of Roy has been created by Sanjoy Chowdhury, where as Ankit Tiwari, Amaal Mallik and Meet Bros Anjjan have composed the songs. 'Tu Hai Ki Nahi', 'Sooraj Dooba Hain' and 'Chittiyaan Kalaiyaan' are fabulous and the videos to go with them very intriguing!
We can't wait until the 13th! Can you?