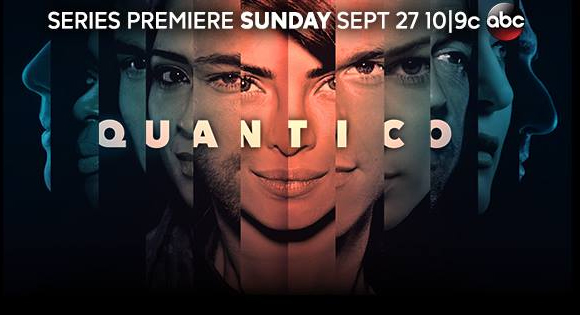 Actress, singer, pageant queen and overall Bollywood megastar Priyanka Chopra is gearing up for her next venture: American primetime TV. This fall, Piggy Chops will be showing off her acting chops as the leading lady in ABC's new drama, Quantico. So why are we so excited for this new series?
The Cast is Actually Diverse
Priyanka plays half Indian, half American FBI agent Alex Parrish. In an American television climate where South Asian representation is few and far between, we're eager to see an actress of Indian descent on primetime television to prove that South Asians can play a variety of characters on screen – not just the exaggerated immigrant. Quantico will also star Aunjanue Ellis and Yasmin Al Masri in seemingly powerful roles.
We Love a Strong Female Lead
Judging from the official trailer, Priyanka's character is one of the FBI's top recruits who's a force to be reckoned with among her male counterparts. Sure, we've only seen a snippet but it seems Alex Parrish is an empowered character who will eventually rise to the top, despite the obstacles in her way. And we can't wait to see more!
The Story Seems Solid
Quantico has been described as Grey's Anatomy meets Homeland and is written by Joshua Saffron of Gossip Girl fame. All three shows boast twists, turns and intricate characters and Quantico seems no different. We'll be getting everything from action and destruction to conspiracy and (of course) romantic affairs. What's not to love?
Priyanka Will Be Out of Her Element
Yes, she's sporting an American accent in Quantico. And there's nothing wrong with that. Her character calls for it and most second-generation Indians in the U.S. indeed have an American accent. Beyond that, this is Priyanka's first foray into television, and American television at that! This will be a very different beast for Priyanka. Aside from pressures like season renewals and ratings, television series are often much more involved and are a longer commitment than movies. Because of the lengthier airtime, characters are often more developed and must go on a longer journey. We're certain Priyanka can handle it and look forward to what she has in store.
Bollywood Will Get Some More International Recognition
Priyanka's journey into the international spotlight is unprecedented – she's released a hit single with American rapper Pitbull, headlined the opening credits for NFL's Thursday Night Football and now she's the female protagonist for an American show on a major TV network. Priyanka, in a way, has become Bollywood's global ambassador. Here's to hoping her success will show international audiences that there's more to Bollywood than just Slumdog Millionaire and colorful song and dance.
Quantico will premiere in the U.S. on September 27 on ABC.