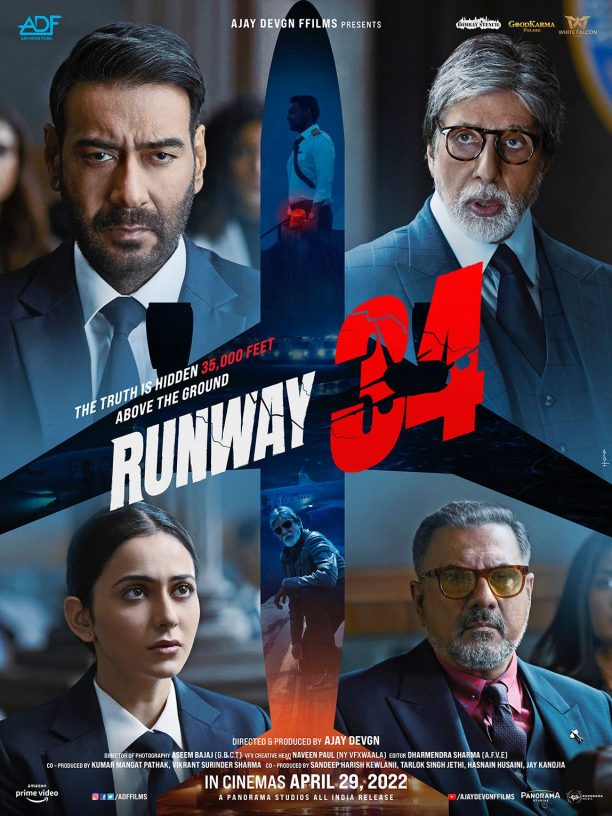 Set to release on April 29th Runway 34, is directed, produced and stars Ajay Devgn. Joining in this intriguing film are Rakul Preet Singh, Boman Irani and Amitabh Bachchan.
Runway 34 tells the turbulent tale of Captain Vikrant Khanna, played by Ajay Devgn, a flying prodigy whose flight takes a stirring and mysterious trajectory after take-off from an international destination. Consequently, it follows the tenacious Narayan Vedant, played by Amitabh Bachchan, in his pursuit to uncover the truth.
Here are five reasons it will be a huge hit!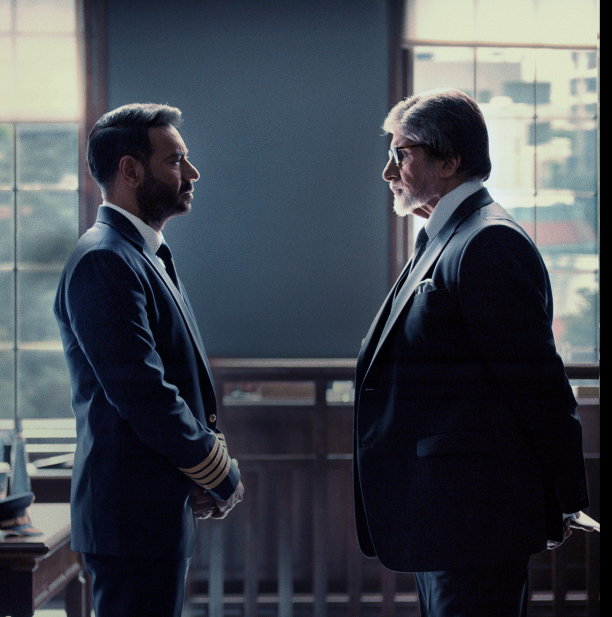 1. The Amitabh Bachchan-Ajay Devgn combo is lethal on screen. They were seen together years 24 years ago in Major Saab which Mr Bachchan's friend Tinnu Anand had directed. Is it a coincidence that the duo played men in uniform in Major Saab and now in Runway 34?
2. Ajay Devgn has lately been going through extraordinary success. At a time when the entertainment industry faces a crippling recession , during the last two years, Devgn is part of such megahits as Tanhaji, Sooryavanshi, Gangubai Kathiawadi and RRR. After the spectacular success of Tanhaji this is Devgn's first full-length role on the big screen, and fans are agog.
3. Ajay Devgn returns as a director after Shivaay. It is most apparent that over the years Devgan has evolved as not just an actor but also a full-fledged filmmaker who understands every department of filmmaking from music to editing. However, unlike certain other superstars who arrogantly direct the director, Devgan plays the captain of the ship only when officially designated for the job.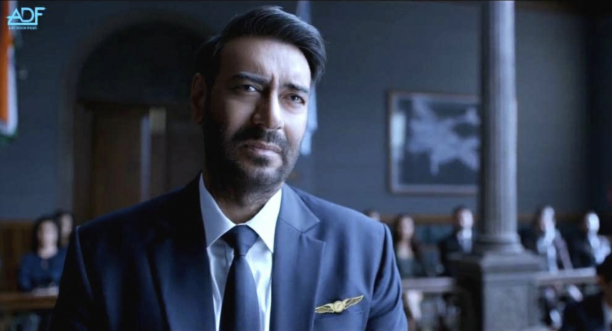 4. Incidentally, Devgn has played a man in uniform several times before. His cop act in Singham has won him thundering appreciation. Devgn is equally compelling in a pilot's uniform. He joins Tom Hanks in Sully, Denzel Washington in Flight and Rajesh Khanna in Aradhana as an airborne hero.
5. There are no distractions in this taut airborne thriller. It has no songs and no digressions in the plot. It is a no-nonsense film and a soothing antidote to the aggressive wild over-the-top blockbuster antics of recent eyeball grabbers.