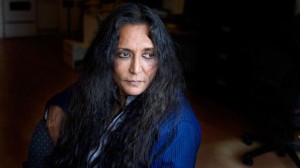 It has taken 22 years to bring Midnight's Children to the screen. Moreover, it is the first feature film to be adapted from any Salman Rushdie novel and there is only one person who can be credited with this this achievement – Deepa Mehta. Already a household name amongst audiences for her amazing Fire, Earth and Water trilogy, Deepa is regarded as one of the finest female directors on the international stage today. She has painstakingly adapted, alongside Salman Rushdie and then directed, what was previously considered to be an 'unfilmable' book.
With equal literary interest, as well as the opportunity to converse with this fine filmmaker, BollySpice met up with Deepa in London, in order to decipher the adaptation of a novel which is classified as one of the greatest books of the 20th century…
Firstly, why did you choose to film Midnight's Children?
I loved the story above anything else. It was something I could relate to directly. It is about the search for identity, for a family and for a home. The main character is a simple, hapless hero. It has been difficult at times, but I have put everything I that I could into it.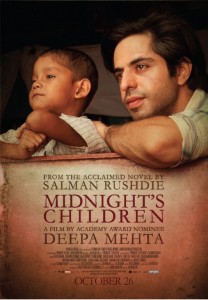 What was it like collaborating with Salman Rushdie on the film?
We were friends already, so that helps. When we first got the rights to the book, Salman was actually really reluctant to write the screenplay. He said he was done with the book, so we sort of went a bit back and forth about it all. So then I suggested that we just go away and write separately and then when we came back together and shared what we had done, they were actually very similar! So it was great that we shared the same thoughts.
Can you tell us how Salman also narrating the story in the film came about?
It was between the rough cut and the first cut. It initially worked without the voiceover, but it started with me being exceedingly selfish and wanting to hear the cadence of Salman's language. There are lines in that voiceover which I die for, for example: "Wars were fought between friends in those days". So it seemed like a wonderful way of bringing parts of the book back to the film.
How difficult was it translating and then filming the magic-realist portions of the book?
I was very clear in my own head that the magic portions of the film are based in realism and are driven from the characters. I wanted it to be about extra ordinary children, not about mutants and Harry Potter style characters. I wanted to keep it real and keep it simple. It was about the performances.
How do you think the film will resonate with the younger Asian diaspora generations?
I think there is a lot in it. It is not just an Indian, or white or yellow, or nationalistic, or geographical story. It is about coming of age, so people will relate to it whoever you are, I think. But I hope the younger generation do enjoy it.
The book has many deep messages throughout, does your film have a message from yourself also?
I wouldn't say 'deep' messages, but obviously there is something in it which resonates with the book. For me the film is about family, family despite blood lines. It is about the search for identity, where are we comfortable – whether it is Pakistan or India. The main character Saleem flits over until he finds the most unlikely group of people, who become his family. So for me the film is about 'hope' and I hope that resonates with people…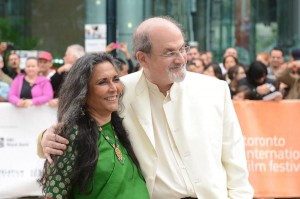 What do think of Bollywood films today?
Some of the recent films I've seen have been really interesting. I'm a big fan of Vishal Bhardwaj, who has a new film coming up (Matru Ki Bijlee Ka Mandola). Indian films are truly changing.
What's next for Deepa Mehta?
Well, I am doing a film which is so different than this one. It is called 'Masterpiece'. It's a film based on the last two years of a Matisse's life, who was a  French impressionist. It's about what inspired him, his creations and his muse. His muse was a nun, who inspired him to make the most beautiful chapel. It should be expected end of next year some time.
Midnight's Children releases across U.K cinemas on 26th December 2012.
It features a whole host of Bollywood actors including Anupam Kher, Shabana Azmi, Rahul Bose, Soha Ali Khan, Seema Biswas, Ranvir Shorey and Siddharth .