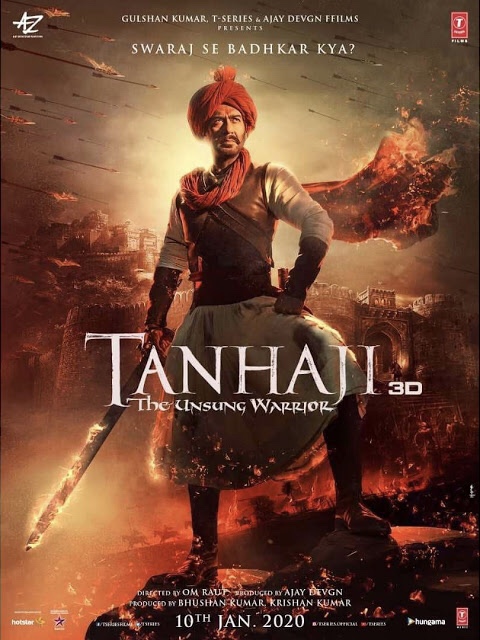 Starring Ajay Devgn and Saif Ali Khan, Tanhaji – The Unsung Warrior, the Om Raut directed film is set in the 17th century. A biographical period, it tells the tale of an epic battle that occurred February 4th, 1670, led by the unsung hero Tanhaji Malusare.
Incredibly, when the fort of Kondhana, that was the pride of the Marathas was under the control of Udaybhan and a Mughal army, Tanhaji went to war armed only with a handful of Marathas.
Now the fort of Kondhana was almost impossible to attack. Read on because, we have more on this and how the ruins of the fort were recreated for the film.
The hill fortress of Kondhana in Maharashtra is one of those memorable forts that has been the site of decisive battles. Best known for the battle of 1670, the impenetrable fort Kondhana was reconquered by the Maratha warriors, led by Chhatrapati Shivaji's trusted warrior Tanhaji Malusare, from the Mughals. The warriors showcased their bravery by climbing the almost vertical rock face of the fort that touched the sky.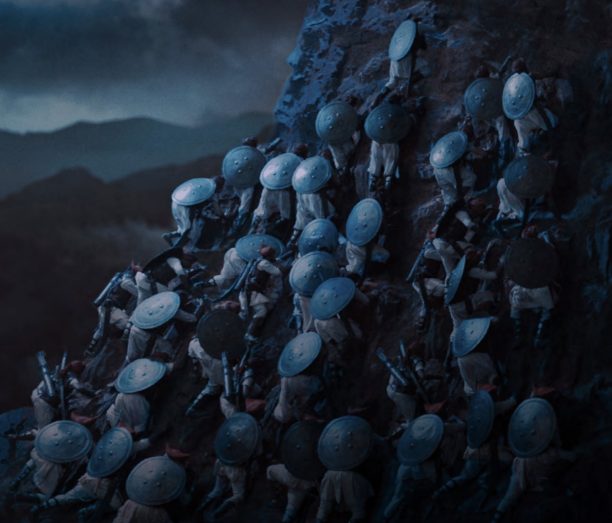 The epic battle that took place at the fort has been recreated in Ajay Devgn-Saif Ali Khan starrer Tanhaji: The Unsung Warrior and the adaptation looks to be a visual spectacle!
Situated at an elevation of 1312 metres above sea level, on the top of an isolated cliff, this fort had natural protection because of the hill's very steep slopes. Kondhana, along with several others, was taken from the Marathas by the Mughals, and Shivaji set his sight on winning them back. In the dead of night, Tanhaji and a small team of soldiers climbed up an almost impossible-to-climb cliff on one side of the fort and let in another 300 soldiers. This side of the fort was the least guarded and their attack at night caught the Mughals by surprise.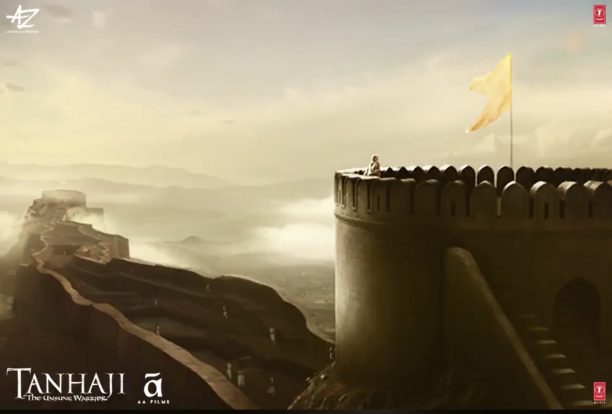 With today's impressive 3D technology, the fort has been brought to life to create a breathtaking setting for the epic battle scenes. Ajay, who plays Tanhaji in the movie, and Saif Ali Khan as Udaybhan Rathod have pulled off the difficult battle scene interspersed with elaborate stunts in the movie. Ajay revealed that he had injured himself multiple times while shooting the stunts.
The fort and the ancient stone structure of this fortress mark their presence even today — albeit in ruins. The stone stairways which have history engraved on them, lead towards the strategically located bastions, two entrances, and the walls that enclose this magnificent structure. Mentions of this fort and Tanaji's bravery can be traced in a lot of Indian literature, graphic novels, and movies. After the battle, the fort was renamed by Shivaji as Sinhagad (Lion's Fort) in honour of Tanhaji.
Ajay Devgn starrer Tanhaji – The Unsung Warrior, also featuring Kajol, is produced by Ajay Devgn's ADF and Bhushan Kumar's T-Series, and will release on 10th January 2020.
ICYMI here is the second trailer of the film!