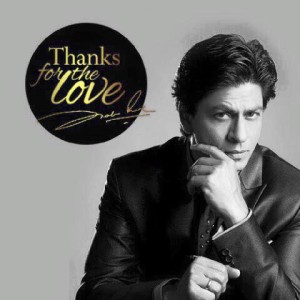 King Khan is at the top once again. After slipping to No. 3 in 2014, Forbes India named Shah Rukh Khan the top earning celebrity of 2015. Last year's winner? None other than Salman Khan, who bagged second place on this year's list.
In partnership with various media and data agencies, Forbes India compiled this coveted list by measuring earnings estimates and fame scores. SRK reportedly made an astonishing Rs 257.5 crore this year – the highest any celebrity has made since the Forbes India Celebrity List 100 was instituted in 2012. The actor will see three major releases within the next seven months: Dilwale, Fan and Raees.
"I had always promised myself that at the age of 50 I will do films for myself…Yes, there will be a commercial film as well, but now I am also going to do the cinema I want to do. So I will do three films a year," Shah Rukh told Forbes India.
Megastar Amitabh Bachchan slipped to No. 3 this year, but comes first in terms of fame with about 17.5 million Twitter followers.
Deepika Padukone, whose next major release Bajirao Mastani will rival SRK's Dilwale at the box office on December 18, was the only female celebrity to break the top 10.
The complete list of Forbes Celebrity 100 can be found here, but see below for a sneak peak at the top 10.
1. Shah Rukh Khan (Rs. 257.5 crore)
2. Salman Khan (Rs. 202.75 crore)
3. Amitabh Bachchan (Rs. 112 crore)
4. Mahendra Singh Dhoni (Rs. 119.33 crore)
5. Aamir Khan (Rs. 104.25 crore)
6. Akshay Kumar (Rs. 127.83 crore)
7. Virat Kohli – (Rs. 104.78 crore)
8. Sachin Tendulkar – (Rs. 40 crore)
9. Deepika Padukone – (Rs. 59 crore)
10. Hrithik Roshan – (Rs. 74.5 crore)