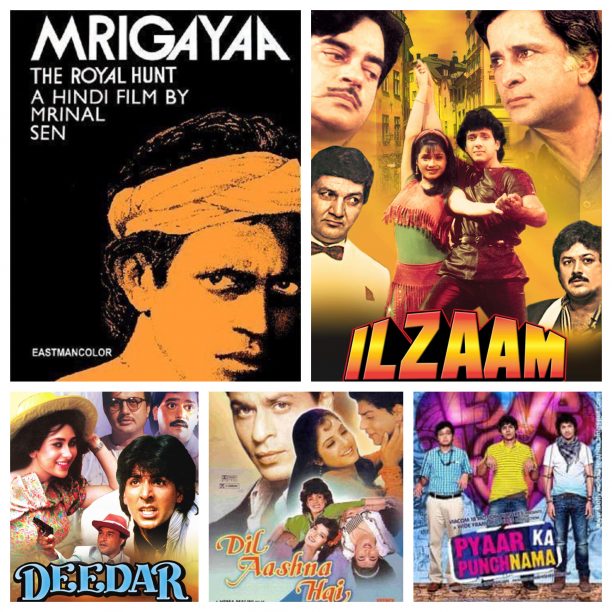 Nepotism is again a much-discussed subject in Bollywood, what with 3 prominent star kids Agastya Nanda, Khushi Kapoor and Suhana Khan making their debut in Zoya Akhtar's next. The "N" word makes all of us movie buffs look inward. Is Bollywood really a den of nepotism? But if we look at the history of Hindi cinema, the star-kid syndrome is relatively recent. It started when Raj Kapoor's son Rishi Kapoor made his debut with Bobby. Prior to that all the major stars, from Dilip Kumar, Dev Anand, Raj Kapoor in the 1950s to Rajendra Kumar, Jeetendra, Dharmendra in the 1960s to Rajesh Khanna and Amitabh Bachchan in the 1970s, were outsiders. Thereafter star-kid after star-kid was launched with much fanfare. And yet there are 5 outsiders with zero connections in the film industry, who broke through in in spite of nepotism ruling the roost.
With his bronze skin and sinewy personality, Mithun was the last man we expected to become star at a time when second-generation stars from within the Mumbai film industry had begun to take over. Mithunda came with no recommendations, and signed Mrinal Sen's offbeat Mrigaya. His dancing skills which he used to flaunt at weddings to earn his meals, held him in good stead in breaking into commercial cinema. He soon became Bollywood's first male dancing star, and the king of B-grade musicals.Bappi Lahiri and (director) B Subhash were Mithunda's closest allies in the plan to become a superstar of the masses.
The era of star-kids was rampant when a boy from the chawls decided to become a star. Govinda had no connections, no contacts, not even a place to stay in Mumbai. We don't know if he slept on the footpath like Mithun Chakraborty did. But he certainly pushed himself into producer Pahlaj Nihalani's range of attention with his dancing skills. Nihalani had started shooting for Ilzaam with his best friend Shatrughan Sinha and Mithun Chakraborty when Mithunda suddenly opted out. Nihalani signed Govinda in Mithinda's place. That's how the second dancing-star of Bollywood was born
He came in at a time when star-kids like Sunny Deol and Sanjay Dutt were ruling the roost. Akshay Kumar had no connections at all in the film industry. His struggle was that of an archetypal non-insider in the film industry. Akshay went from door to door trying to get producers' attentions. They laughed at him. They told him to try his hand at some other profession. They insulted him. But Akshay held on. Until he caught the attention of producer-director Pramod Chakravarty, once a movie moghul now his career on the downslide. He signed Akshay opposite the privileged star-daughter Karisma Kapoor in Deedar. Akshay admitted he knew nothing about acting. He learnt on the job. Not a single major director came forward to sign him. He found stardom from the leftovers that the star-sons didn't want to work in.
The boy from Delhi who followed the girl he loved to Mumbai and then decided he had to become an actor. The story of Shah Rukh's stardom can make a terrific film. From Vivek Vaswani who gave him a home to Hema Malini who gave hin his first role in Dil Aashna Hai Shah Rukh represents the triumph of the outsider.While the other two (or three if you want to include Saif) Khan superstars are industry insiders, Shah Rukh became the biggest star of the post—Bachchan era without knowing a single person in the film industry.
Plus we have… a newer star
When he came to Mumbai from his hometown Gwalior he knew absolutely no one in the Hindi film industry. Initially he stayed in a flat in Andheri with 12 other dreamers hoping to make it big just like him. Out of the thousands of dreamers who pour into Mumbai, the city of dream, only 1 or at the most 2, make it in Bollywood every five years. Kartik is one of them. Today when he is one of the ten most saleable star-actors in Hindi cinema he has not forgotten his days of struggle when he would wait for hours to meet a producer only to be turned away without a meeting at the end of the day. Kartik's stardom at a time when star kids are again crowding the marquee, provides hope for all the hopefuls from outside Mumbai. If Kartik can create a Dhamaka, so can others with no movie empire as inheritance.