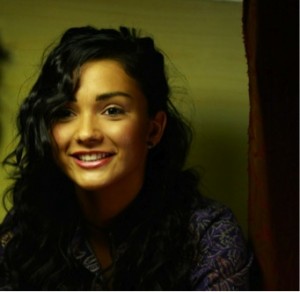 Fox Star India has released another exclusive track 'Phoolon Jaisi Ladki' from the movie Ekk Deewana Tha yesterday, on the occasion of Rose Day.
'Phoolon Jaisi Ladki' is a romantic track where Sachin (Prateik) can't help but admire the beauty of the woman he loves the most, Jessie (Amy Jackson). The music and the lyrics interweave together and flows smoothly creating a delightful experience. With this song, the audience can relate to the feelings of this boy whose heart is beating for his beloved.
With soul touching music by A. R. Rahman and beautifully woven lyrics by Javed Akhtar, the magic of this song is bound to capture the hearts of millions.
Clinton Cerejo and Kalyani Menon are the unconventional vocalists; A. R. Rahman has created a beautiful melody and harmony that is bound to enchant the audience.
Watch the beautiful song:
httpvh://www.youtube.com/watch?v=qKmorZYM1wA