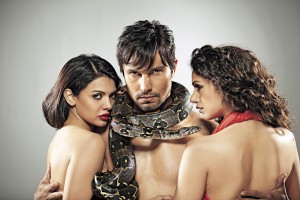 , that follows a great run of Jannat 2 and Raaz 3 at box office.
The break up of domestic box office is weekend is Rs. 13.31 crores and the week's collection have been steady and the collection so far – Monday- 2.25 Cr, Tuesday- 2.05 Cr, Wednesday-1.75 Cr , Thursday- 1.50 Cr; Total Rs. 20.86 crores net combined with 2.02 crores of international revenues – the film has notched up a worldwide collection of Rs 22.88 crores net.
To establish the profitable equation – Murder 3 had already recovered 15 crore from satellite and music even before the day of the release and hence made money from Day 1.
Made on a budget of 18 crore, including P and A. The film has recovered its cost and will deliver a good ROI as its theatrical run continues.