Mr. Malcolm's List,
the sparkling Regency romance with drama, wit and a touch of farce is making its debut at the theatre.
Finding Love…Conditionally. When she fails to meet an item on his list of requirements for a bride, Mr. Malcolm's List, Julia Thistlewaite (Zawe Ashton) is jilted by London's most eligible bachelor, Mr. Malcolm (Ṣọpẹ́ Dìrísù). Feeling humiliated and determined to exact revenge, she convinces her friend Selina Dalton (Freida Pinto) to play the role of his ideal match.. A whirlwind of sumptuous fashion, lavish country getaways, a glittering masquerade ball, and high-society intrigue and plotting, Mr. Malcolm's List captures 19th-century London's season in all its lush excess. In the end, do we have and they lived happily ever after? YOu will find out when the film plays out in all it glory on the big screen.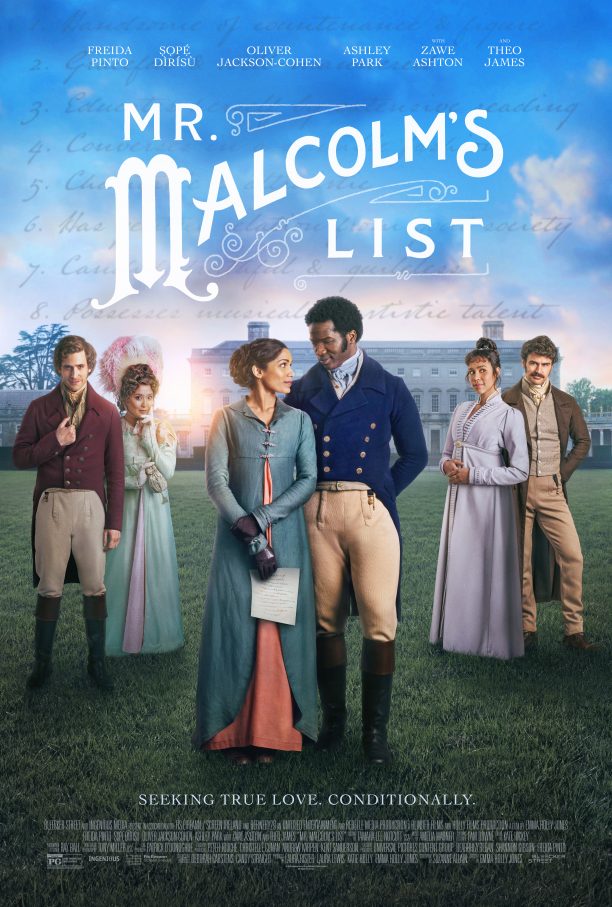 Directed by Emma Holly Jones and written by Suzanne Allain, adapted from her own novel, Mr. Malcolm's List stars Freida Pinto, Ṣọpẹ́ Dìrísù, Oliver Jackson-Cohen, Ashley Park, with Zawe Ashton, and Theo James.
As we wait for July 1st, we have a special inside look into the film with the stars and the cast of the film in this wonderful video!
We can highly recommend Mr. Malcolm's List but you will have to wait for our full thoughts with our review! For now, just add this to your social calendar you will not be disappointed!
Also as a bonus check out these character posters!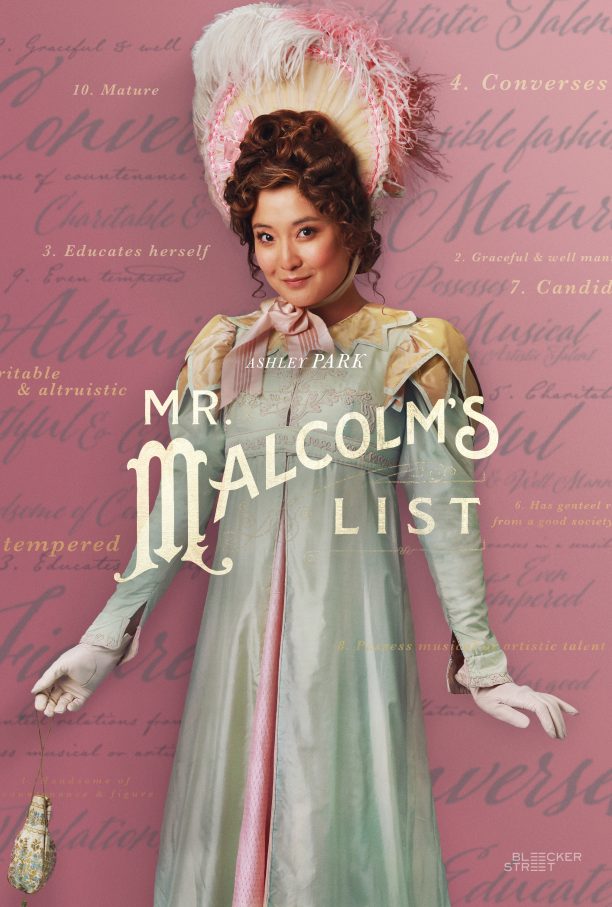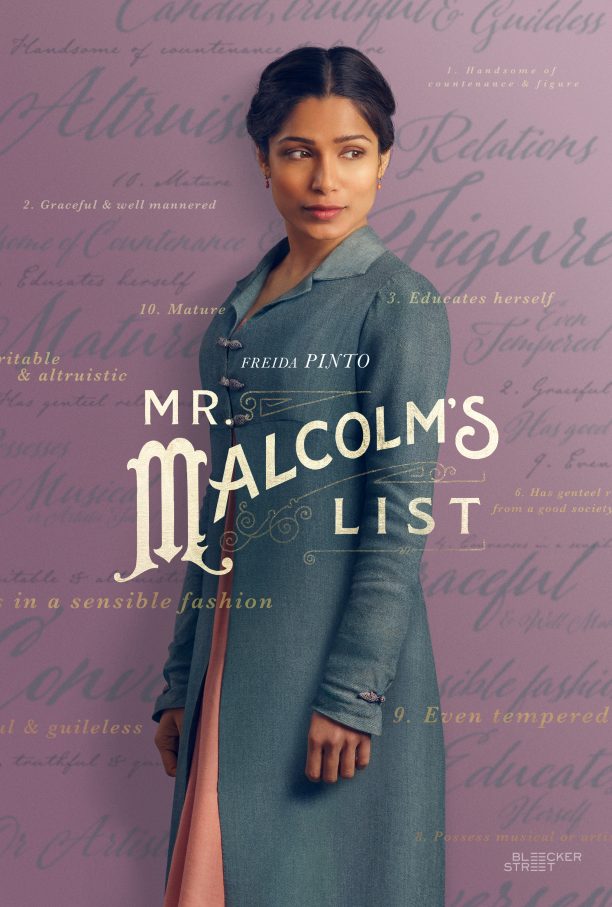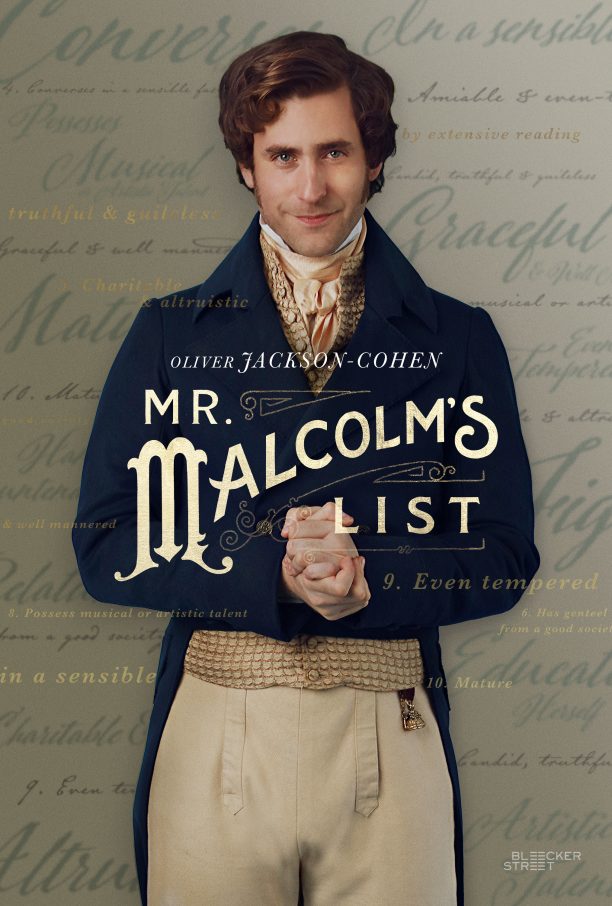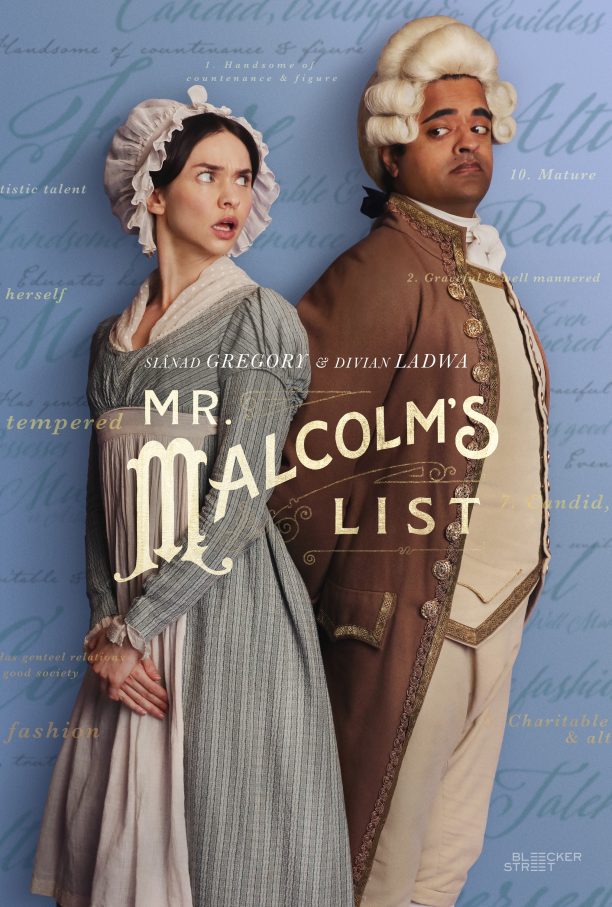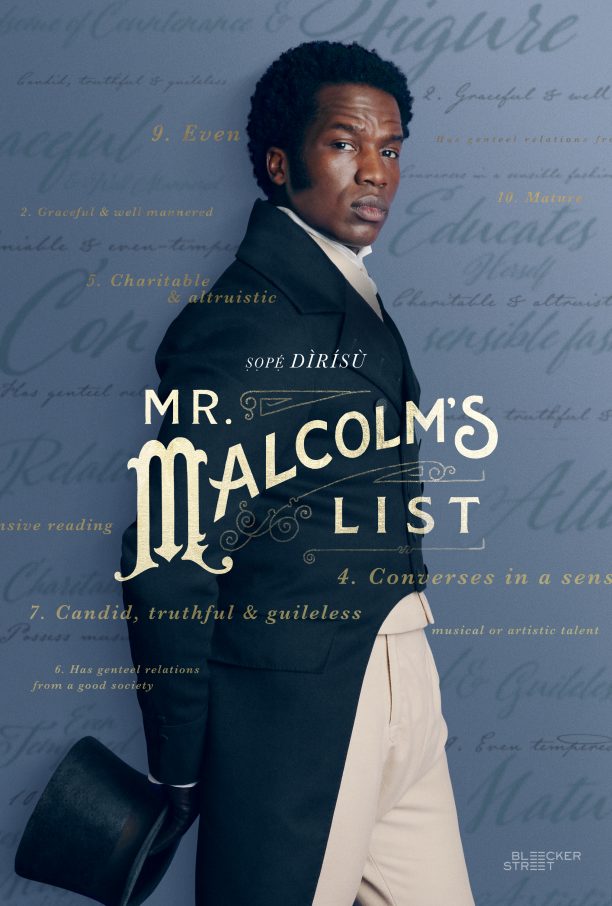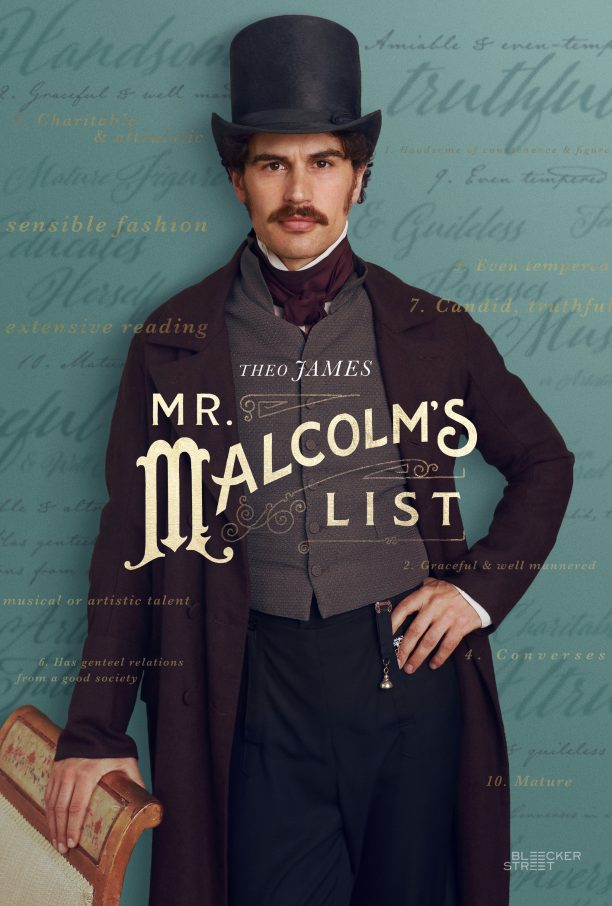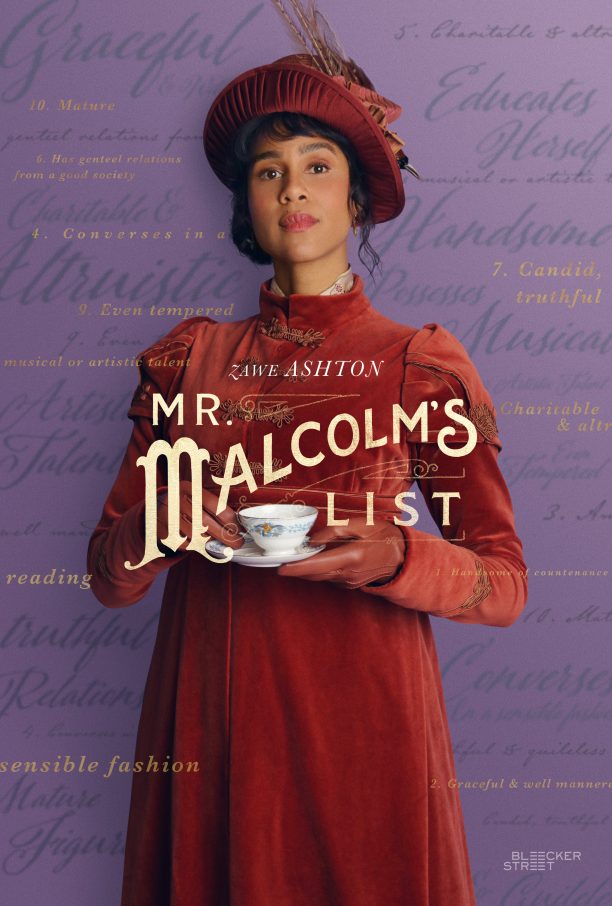 Save the Date! On July 1st,