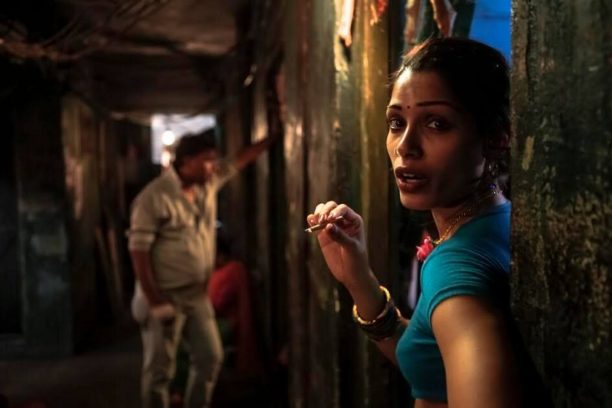 On June 21st, the incredible Love Sonia is opening the London Indian Film Festival. Directed by Tabrez Noorani, the hard-hitting tale has quite the impressive cast including Demi Moore, Mark Duplass, Manoj Bajpayee, Rajkummar Rao, Richa Chadda, Anupam Kher, Adil Hussain, Sunny Parwar, Mrunal Thakur and Freida Pinto. It is a real and raw and compelling story of two loving sisters, who are forced into the sex industry in Mumbai. It follows Sonia, who is sustained by a fragile dream that is worth surviving for, her searing journey spans three continents and a lifetime of experiences that no young girl should have. Sonia is determined not to become one of the 800,000 women and children who are victims of the international sex trade industry every year.
In this fascinating conversation about Love Sonia, Freida Pinto talks about her character, about preparing to play the role, and especially how important she thinks this film and films like Love Sonia are to the world.
Apparently Frieda has been involved since the film was first in the works. In fact, she first heard the story of Love Sonia while working with director Tabrez Noorani on her first film, "Tabrez was the line producer on Slumdog Millionaire. He was actually, in fact, already working on the project at that point. He shared the story with me as well and I loved, absolutely loved what he was about to do and that this was going to be the first film that he was going to direct. So I guess this was almost 11 years ago. But as you know, it is one of those, it is an independent film that is so important to tell but somehow when it come to like funding and then Tabrez has to find the right time to direct it with his schedule – it takes awhile. Now 11 years later it feels like you have nursed and taken care of this baby for so long that she just has to be pushed out into the world. So it is kind of setting Love Sonia free finally."
Revealing a bit about her character in the film she says, "I play Rashmi and she appears in the second act of this film once Sonia is trafficked and sold and brought into the Bombay brothels. At that point, Sonia ends up needing who she thinks would be her ally at first but also is a slash nemesis. See Rashmi is very jealous of the new shiny thing that has come to the brothel and who is going to get everyone's attention. Rashmi is obviously vying for that shiny position herself. I think the thing I enjoyed about playing Rashmi is the fact that she is a complex character and you can't tell very much from the get go whether she is going to be a foe or a friend! She is just someone in the film surviving like all the characters including Sonia and Madhuri and all the other various female characters in the film. I kind of bring this added flavor and there are even some scenes where she brings in this comedic respite to the film. She does bring in a sense of quirk and lightness as well. This, I feel, was something that is almost required for a very heavy film like this. I feel very happy to play this kind of all-rounded character."
Talking about her preparation into playing this character in the brothel she said it was asking the right questions to Tabrez and the research they did, "Part of it was being involved with the project for such a long time and knowing that Tabrez is actively involved in a lot of human rights issues around sex trafficking you just end up asking him all the questions. I met with people he was working with, various, different organizations in India and in LA. A lot of my research came from asking the right questions to guide certain decisions that my character was going to take artistically. But also a huge part of it relies on the actors' own ability to perform. This was not based on one particular character. It is not a biopic in any which way which this gives me the freedom to play the character the way I want to play her.
"Then there was a third element to it as well which is while I was prepping for the film in India, I had went there a couple of days in advance and Tabrez had organized for me to meet some survivors of the sex trafficking trade so I was able to spend some time with them. Ask them questions. Actually when I use the word survivors I want to be very careful in the use of the word because they were still active sex workers out of choice – not out of being forced. So, out of respect for them I don't want to just term everyone as a survivor as being forced because a lot of these women have made their own decisions to lead their lives the way they want to as everyone should have the choice and the freedom to do so. But really what the film focuses on is the abuse of human rights. It was important for me to ask them the right questions for my character, no matter what organization it is whether it is a big corporate organization or in the very complicated world as the sex trafficking sex slavery world is there is a lot of exploitation that takes place nonetheless. Obviously a lot of what is seen in the film is true and is real and it is just fictionalized for the sake of making the film. The fact that it is a global issue and in fact it is the least talked about issues. For some reason there is less importance given to the exploitation that comes with human trafficking. That was not a revelation to me, of course, but I do think it will be a revelation for many when this film gets out there and the more people see it."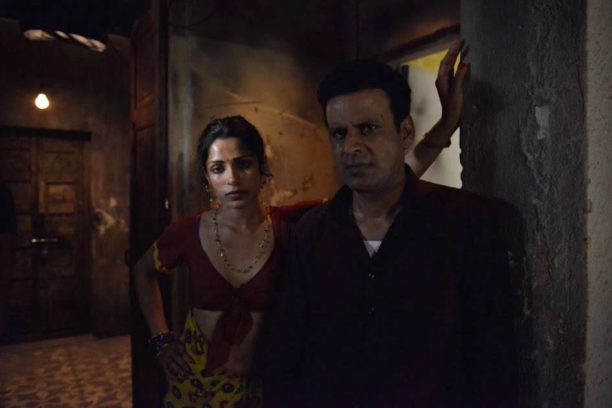 She loved playing her character of Rashmi, "Playing the role was actually a fun experience for me because I love acting. So for me to be able to play complex character and characters that are unpredictable that is just my playground. I am having a lot of fun while doing. Of course, parts of it can be draining and exhausting. Then just like that you get to sleep and you get recharged and re-energized and you get back to work."
For director Tabrez Noorani, she does feel like he went through a lot to make this film. "The challenge that came from making the movie was very, very different from actually playing the role. So Tabrez's challenge and my challenge was very different but part of my challenge was and it actually isn't really a challenge is supporting one of my closest friends. Tabrez is one of my closest friends in the industry and even outside of the industry. He is almost like a family member so part of the challenge was to watch him go though the challenge of actually convincing people why this film is so important, convincing investors why this film is so important. I couldn't understand for the life of me why anyone needed convincing. This is a no brainer. This film simply HAD to be made! I could tell how much he had to go through to get this film made. Which is why now I feel that now that the film is made and it is ready to have its premiere in London Indian Film Festival it just makes everything so worthwhile!"
The actress hopes that everyone who sees Love Sonia comes to it with an open mind. "This is not your weekend, popcorn kind of film where you just sort of lounge in a chair and relax into it. It will make you uncomfortable that is for sure! To be able to have an open-minded audience that comes in and embraces the discomfort because it is talking about something that is crucial, important and relevant – that is what I hope for for the film at the film festival. What people take from it is really up to them. Some people might find it to uncomfortable to even talk about. That reaction is totally justifiable. Some people might wake up and want to do something about it. Maybe volunteer locally or find ways to get involved with human rights organizations. That is great and justifiable and expected as well. I kind of feel that someone who was part of the film I wouldn't want to force upon people a certain reaction. I would love to just leave it open because it is at the end of the day up to everyone's interpretation. But I do hope that there is an open-mindedness that comes with just going and seeing the film. That is all I hope for."
Talking about why films like this, telling these kind of stories, especially in today's world are so important, she says, "I think so much more so in today's world that it is important! There is so much that gets lost in today's fast generation of the swiping left and right and scrolling up and down and looking at things for three seconds and moving on. Getting so stimulated by the imagery that does not have a lasting impression or impact, you know? I feel that one thing for me that gets lost in that is connection and emotion. These connections and emotions that I am talking about are not just with your phones or your computers or your technology but it is with real people. I feel like films like this take its time and sometimes the pain that ones goes through to even make films like this is because someone out there believed in connection and emotion and feelings. I feel like these films are important for people."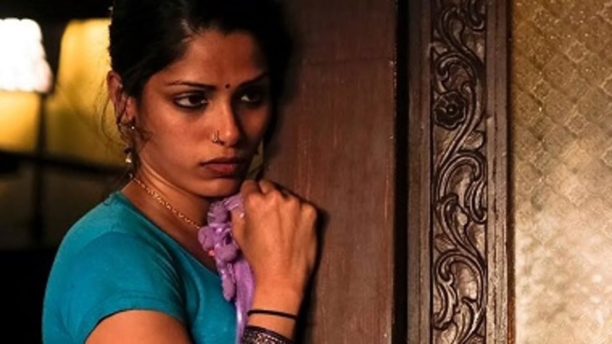 Going on to add, "Now, I would love this film to be a box office hit but I am going to be a realist here as well I know this film is not going to make something like 400 million dollars at the box office. And for wherever this film ends up living, whether it is on the digital space like a Netflix or an iTunes or whatever it is, as many people that can get the time and get connected to it I feel it will just inspire and spark that connection that we need to feel with everyone who is part of humanity. Including our brothers and sisters who are sold into sex slavery and whose life rights have been taken away from them. They are humans just like us. I feel like films like this give people the opportunity to go back to human."
Freida says she really feels it is the actors that bring the story to life and especially in a film like Love Sonia. "I think what happens is that for any director or producer who comes forward with the idea, it is the actors who come in and bring their own flavor. I think one of the things Tabrez did so brilliantly is his casting. He got this very talented pool of actors from around India like Manoj Bajpayee, Richa Chaddha, Adil Hussain, Anupam Kher – everyone is so talented and so experienced. They all bring in their own flavor to the characters that after all the work that has been done with the script writing and the directors vision then it is left up to the actors to do what they want with it. That is how I felt with Rashmi as well. She was one thing on paper and another thing on-screen and that can only happen when the director entrusts the actors to do what they have to do with the character. So it is different when you read it 11 years ago and then you watch the film that there finally life has been breathed and bled into these characters. It makes it real finally."
Did it change her or do you think it changed any of the actors in any way because of what this film is about human trafficking and sex slavery? "I think the discomfort for sure. I think for Manoj especially. I don't speak for him but I know this for a fact because it was all discussed. There were moments of real discomfort for him performing certain scenes. He said that almost your own humanity is awoke at that point in time and you are going why am I doing this to this innocent child. I feel like that happened with Manoj a lot. And I can totally see why. As much as possible on set we were aware we were shooting a film and that we were so lucky that is not the life that we have to live. There is no taking away that it does leave you disturbed by playing such characters.
"For me, I definitely think in moments like this where I am talking to you and I have learned so much while I was filming, while I was learning more about the humanitarian work that even goes into rescuing so many of these girls, giving them a life and the counseling sessions they have to go through to deal with the trauma that they go through. I finally get an opportunity to share all that information with you, then you as a journalist will end up taking it to the rest of the world. In that sense does it change the way I look at things, for sure because I am more informed that I was before and now I get to take that message into the world. I am sure if you ask any of the other actors they will have a very similar answer."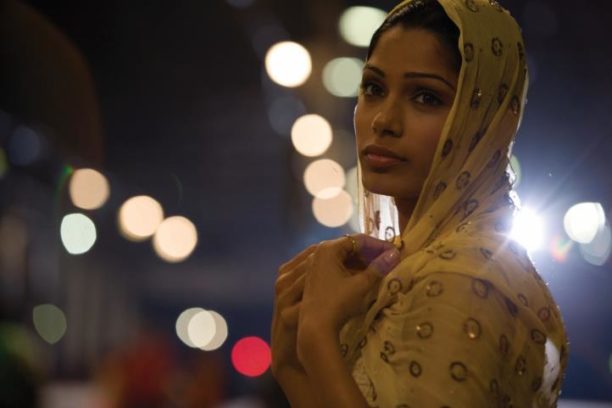 It has been 10 years since Slumdog Millionaire, so looking back over her career and life, what would she say? "For starters, I am sitting in my apartment in a very, very busy city that I always wanted to live in. So the New York dream happened. And that would have never happened if Slumdog Millionaire wouldn't have happened. It would have happened but it would have happened differently. I sometimes check my self when I say that because I feel like a dream is a dream whether it happens because of a certain moment or because another moment it is still does not matter, because if you truly wanted it and you have dreamt of it and you have visualized it then does happen in some way or the other. I would have a life, for sure that I would be very proud of if Slumdog Millionaire hadn't happened but it wouldn't be this one and I am very happy for the one I am actually living at this moment."
Adding, "The choices I get to make everyday, for the opportunity I have when I actually get to say no, I think that is one of the biggest things I always value the most. So many actors when they are starting out, because they have to somehow just put in the time, put in the work, put in the presence in order to get recognized they will do projects that they may not necessarily be passionate about. There is no harm in it because everyone is just trying to get their foot in the door. So I was very blessed in a way that I was put in this position, a position where I could just choose the projects that I really wanted to be a part of and 10 years later I have basically collected and amassed for myself enough credibility to be able to say yes and no to things I feel passionate about. I think that is one of the biggest gifts that comes from a prestigious gift like Slumdog Millionaire."
Up next for the actress is Mowgli and she gave a bit of insight into that film as well. "It's going to be out on October 19th and it is directed by Andy Serkis. It is the Warner Brother's version of The Jungle Book. It is going to be darker and riveting and gritty. I am quite excited about it and about the group of actors that have come together to play the various voices of the film. It is a good marriage of motion capture and live action. I am part of the live action. I play this little tiny role of Mowgli's adopted mother. I am super excited. It is going to be very interesting I think. The reason why I did this film is because I was so aware that Kipling wrote The Jungle Book in India and this film really needed its true Indian representation. They didn't approach me, I literally made a call to my agent and I was like why am I not in this film in whatever possible role, even if it is an extra, I don't understand. And knowing that it was Andy Serkis, who was directing the film made it all the more easier because I loved working with him on Rise of the Planet of the Apes and he already was a friend. So they found a little role for me. I was so happy and so excited and proud to be a part of this big epic telling of Mowgli. I can't wait. There is a little surprise in there that I can't ruin but there is one. What I can tell you is it that it is an authentic move that Andy took with the casting that I am excited about. Once it gets out there and we are closer to release I am sure I will be able to talk about it."
London Indian Film Festivals runs from June 21st to June 29th! (http://londonindianfilmfestival.co.uk)