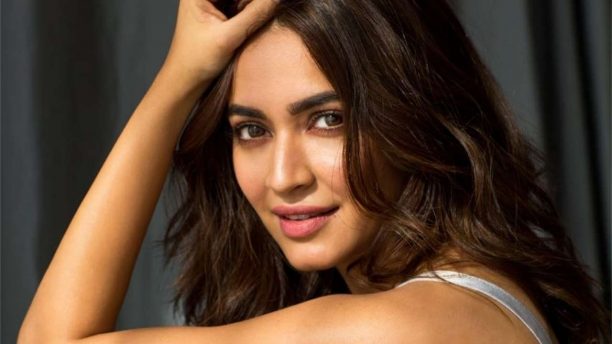 From Diwali 2019 to Diwali 2020, it has been an eventful year for Kriti Kharbanda with festival releases turning out to be a norm for her. After all, her superhit film Housefull 4 released last Diwali and now Taish is streaming right through the festive season, hence ensuring all-around celebrations.
"In fact, that hasn't struck me at all but when it did, it was quite exciting," smiles Kriti, "From Housefull 4 to now Taish, it has been a great ride at least cinematically. It is amazing to have that kind of feeling. Of course, if a movie is successful then irrespective of an occasion you find a way to celebrate. However, now that Taish has been doing so well as well, I am gearing up for all the celebrations."
It has been 10 days since the release of Taish and accolades are coming the way of Kriti, as has been the trend with her performances that are author-backed. One saw that with Shaadi Mein Zaroor Aana as well where she was the central protagonist and now in Taish, she has emerged as the only character that stays on to be calm and thinks only with her head rather than heart, despite all the mayhem around her.
"See, when Taish came to me, I asked Bejoy (Nambiar) about the meaning of the title. While that means rage, it is different for everyone. We all deal with it differently. Of course, no one is a saint out there but it's all about how you tackle the situation. As you have seen by now, it's all about the rage that erupts when things go wrong in a family. Jim [Sarbh] and Pulkit [Samrat] have their own approach towards it, and I have my own. It is all about how much of the anger within you is internalized and externalized," says Kriti.
In the film, which has also been released as a web series on ZEE5, Kriti plays a Pakistani doctor settled in London, Arfa. It was an altogether different high for her to enact this part.
"If there is anything, I would like to carry her 'samajh' factor with me," says Kriti, "Arfa is vulnerable but she is also quite strong-headed. She thinks and then she reacts. She is well aware of the kind of consequences that would emerge as a result of these reactions. That's what I loved most about her. She knows how to take care of life despite complications. It made me realize that such kind of human beings also survive."
Well, one looks forward to how it turns out to be Kriti in Diwali 2021 and if a film of her would end up hitting the screens on the festive occasion all over again.