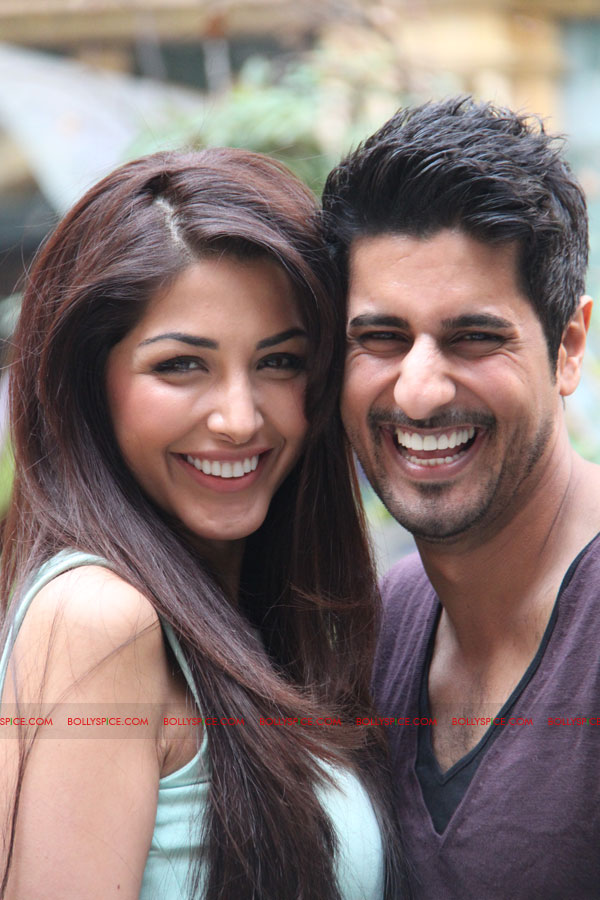 Asad Shan, model turned VJ, turned actor, is a man on a mission. A mission to change how British Asian cinema is made and to establish a homegrown industry of quality mainstream cinema for future diaspora generations. A noble cause and after having had the chance to catch up with him and his beautiful co-star Sabeeka Imam at a special press conference and video launch held in central London, I must say: "I'm a believer!'
Asad Shan is a multi-talented guy who not only stars in the upcoming 7 Welcome to London (7WTL), he has also written, produced and directed the film. If the extremely successful music is anything to go by and from the informal and inspiring chat with him below – the film's launch is certainly an event to look forward to, which will hopefully usher in a new wave of British-Asian cinema which is here to stay. Sabeeka Imam, who won the Asian Model of the year in 2011, is making her acting debut in 7 Welcome to London. Without further ado, read on to see what they told me in this exclusive interview…
So Asad – How was it working simultaneously as an actor, as writer and a director on 7WTL?
Everything starts with a vision and when you're so close to something you want to make sure that everything is done accordingly and I think that's why sometimes when you hear about conflicts on the sets, this is the main reason – because people can't balance what the director wants, what the producers bring and on top of that what the writer wants, so there's this conflict . I suppose we were just blessed that we knew what we wanted in that instance and that's how it all came together. So the writer in me wrote the story, but then the director obviously took his calls as in what he needs to derive out of that script and then the actor in me had to obey the director…
I actually haven't told anyone yet, but I'm going to reveal to you that the best part was – let's say I'm in a scene with Simran (Sabeeka Imam) and I'm playing Jai and it's her scene, if I was just an actor maybe I'd be greedy to overpower her, but the director in me brought those constraints to me where I would let her overpower me. And I think that just happened naturally which meant we were true to the writer of the film…instead of me being the greedy actor thinking I want to scream louder in this scene because it's my scene – it's her scene so I will tone myself down in every scene that I have with her and everybody else and I would do that subconsciously because I would understand that's what the director in me wants.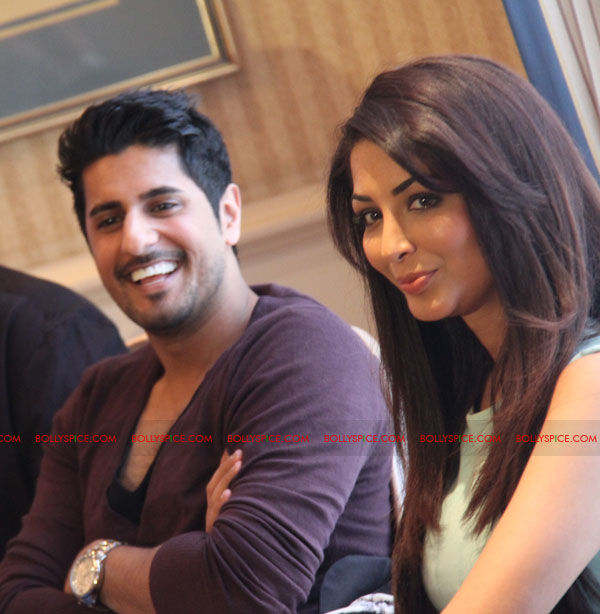 Following on from that Sabeeka:  Asad the actor or Asad the director?
Definitely both!
Let's pretend he's not here!?
Honestly he's a brilliant director and he's a brilliant actor because he's a great performer and he's very talented and professional….he's great at giving instructions, he has a great vision…and because he wrote the story he imagined this, this was his baby…his performance as an actor was equally passionate…he was very hard working and it brings out the best in you because you react as an actor and so if I had the choice in the future I would work with him, if he was a director or an actor.
Asad – what was your inspiration and influences for the script?
I like films like 'Brick'…Scandinavian, Nigerian, Danish, South Korean films…I'm from that school of thought where I'd watch all kinds of cinema, even right now I just watched a Finnish film…so I'm that little boy who used to go to Blockbusters and there used to be hot girl at the counter where I used to take my DVDs back and she would look at them and say either you're gay or a weirdo!
(With 7WTL)…we knew that we were making a commercial film, so knowing that we wanted to make a commercial film we stayed true to it's cause, we've given you everything from romance, to suspense, to intrigue, to action, to thriller, to friendship, to conflict, to the most most beautiful songs you're ever going to hear in your life and the most thrilling trailer. We've combined all elements of a good value for money movie…
Asad – with an estimated £250k film budget, what were your constraints?
Everything! I think constraints start with the moment you say I want to make a film, just saying that line – you've just taken on the biggest task ever that anyone can do…if you want to make a film you have no idea the amount of work that goes into it. Today what I've learnt from this film is that you can ask me to make a film about anything…I can start with one line and release that film in nine months and I can take care of every single department…I've done ground level work physically on every aspect of the film…from media buying, marketing, to posters, to set design, to cinematography, to editing, to vfx…If you have a great talented team like I had, a great crew, great people working with you and a bit of blessing from your parents, which is the most essential thing, the world is your oyster.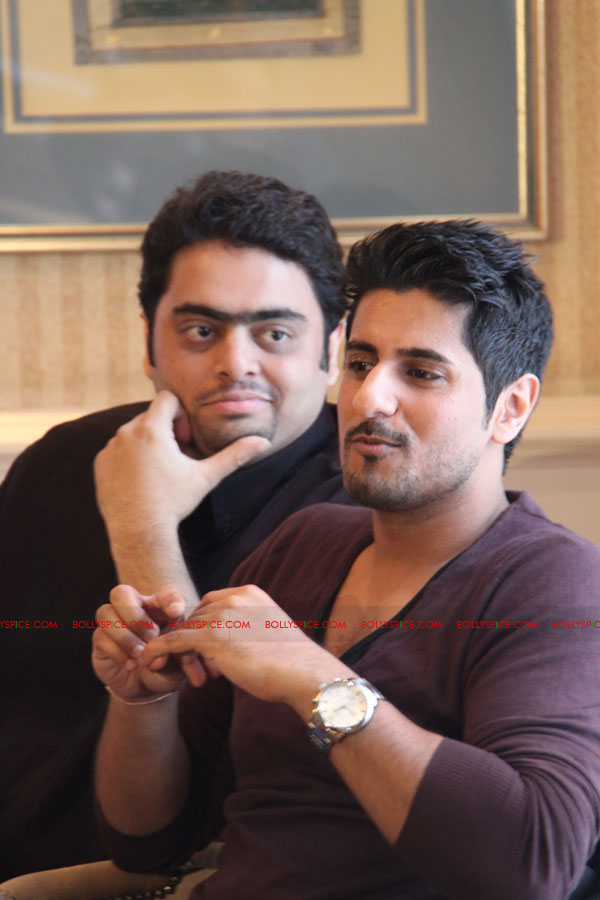 Asad – can you tell us about the music and how that all came together?
We have been so blessed, our music has been our nucleus, there's been an unbelievable response to our music. It was just an acquired taste on my part, the music was picked before all the actors even came on board. I knew that the success to most films when they're Asian films is music. The first moment we got 'Tera saath ho' out the world woke up to us. In the first weekend of the music video releasing we had about 70,000 hits and we didn't even release it in India. It became one of the top fastest growing videos on YouTube. The next song came 'Pass akay' and people were like this is better than the first song. Then we bought 'Mera mann' out and people were like this is better than the other two…together with our marketing people, our PR people, the way we had the whole strategy, it just worked in our favour…
Sabeeka – what's your favorites track then?
'Mera mann' is beautiful…they're all brilliant but 'Mera mann' I just love listening to…
Asad: My dad's favorite is 'Yaadan', because he said to me if my film doesn't have a fast track it's not going to work…
Sabeeka: That's my brother's favorite track too…
Asad: For me, if you're a cool dude, you're going to love 'Bayrukhi'…It's a very cool track – a rock track with Urdu and Hindi lyrics.
Sabeeka: All the songs have a different flavour to them, so if you're in a romantic mood 'Tera saath ho' is perfect.
Asad: You can't ask me to pick, but…'Tera saath ho'.
Sabeeka – can you tell us a little bit more about your character and what the audience can expect to see?
My character Simran is a beautiful soul, she's a romantic at heart, she's sweet, she's cute, she's funny. She's innocent and and pure and sees just the good things in life. Her favorite actor is Shah Rukh Khan, she idolises him and then she comes across this guy who has this slight resemblance. She's adorable…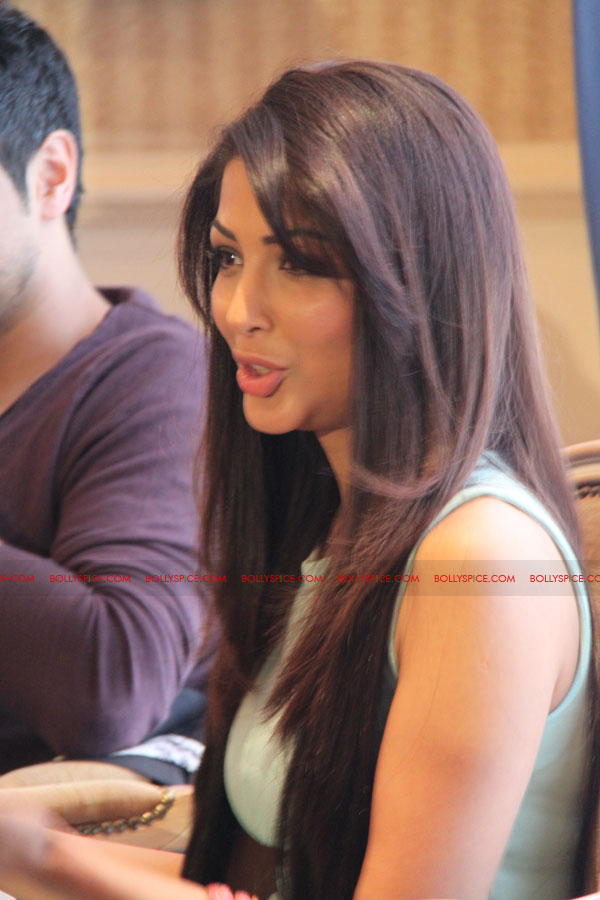 Asad – tell us about your chatacter Jai?
Jai is your average Joe. Right now while I'm speaking this line to you, 2000 people just landed here from all over the world at London Heathrow and Gatwick Airports right now. People who just landed with hope, you don't know their circumstances, how they came here, how any people they had to bribe, what dodgy papers they had to make, for one reason: to come for better prospects. It's the story of a guy like that who arrives in this country for riches, but he's not coming out of a Ferrari (like glamorous Bollywood stars), he's just a simple guy. So our journey starts with this guy…
The beauty of this film is that from the moment that this film starts and you guys watch it, you're going to be blown away by the first scene. A our film's like Slumdog Millionaire, it starts in the middle, then goes into flashback…so you have the crowd sympathy with the character from day one. He's just your average Joe, he doesn't expect to meet the love of his life…his patents have taken money from a loan shark to send him to the UK, so he just wants to get a job turn his 3 month tourist visa into a long-term visa and just work. He's a very simple character and what happens to him and his journey is the crux of the entire script.
So what's in store next for both of you?
Asad: I've just been offered two films. I have a story which is close to my heart which I'm writing at the moment. It's a film set in the UK again, mostly in Birmingham. Plus one of my dear friends who was an assistant director to a very big director, she's also making a film. I'm also reading another script right now…
More importantly there's a massive market here which we have kind of managed to touch upon in the UK, we need to keep that momentum going and within the next nine months to a year we need to come out with another film just to keep that momentum and that build up going, so in future for our generations, we will keep that momentum going…
So is that your vision for Brit-Asian cinema going forward?
Absolutely! Our film is being premiered in Cineworld Ilford, which is the highest grossing cinema for Bollywood films outside of India. It just shows you that there is a market there, why haven't we been able to do it? I'm fed up of Aisan's making films about fat daughters trying to get married and arranged marriages and about sons wanting to become DJs and rebelling – who does that in this time and age? I'm sorry, but my parents don't act like that…we have this stereotypical view that all of us are called Mohammed and have beards – we are not all that, we have come a long way…My granddad came in the 1940s, we've been here for 70 years and we don't have an industry yet! Shame on us…Asian people have to beg and plead to become even a runner, because there's no growth, no ones investing in it. We're not saying we're making Bollywood films, we're going to make quality films which are going to run at the box office, because they're made with all the elements you desire…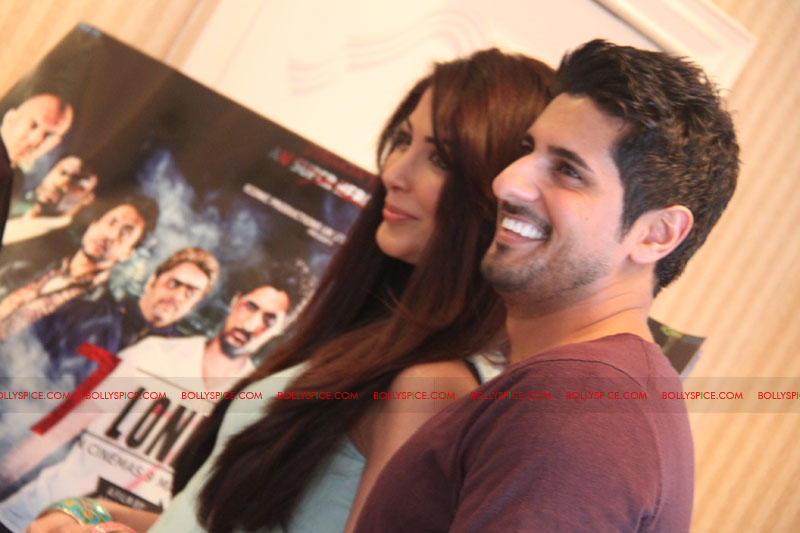 Sabeeka – how about you?
Well, I'm going to LA in April, I've got a few meetings lined up there and am reading through a few scripts, but right now my main focus is 7WTL.
Finally, can you share with our readers who your favourite actors and actresses are? And what your favourite film is?
Sabeeka: Shah Rukh Khan and Angelina Jolie. Film: 'Heartbreaker'.
Asad: Favourite young actor is Ryan Gosling. All rounder – Edward Norton. Film: Thomas Crown Affair (Pierce Brosnan one)
Asad & Sabeeka: Right now our favorite film is 7 Welcome to London!
So here's wishing Asad and Sabeeka all the very best with the film and with their careers from the Bollyspice team…
7WTL's world premier is on 8th March in Asad Shan's hometown East London, at Cineworld Ilford. Nationwide release is from 9th March. For information about the film visit: http://www.7wtlfilm.com/