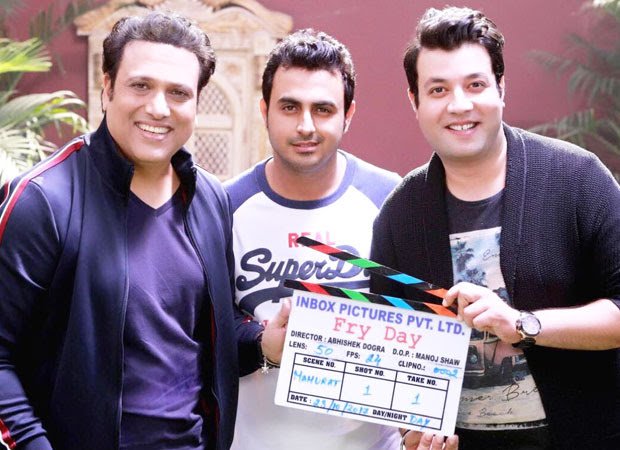 Bollywood's loved Chote Miyan, Govinda is all set for his upcoming film, Fryday directed by Abhishek Dogra. With the trailer that released last month, the anticipation for the film has only increased and people cannot wait to see Govinda on screen again in Fryday!
Also starring Varun Sharma, the film narrates the story of a salesman and his customer through the use of situational comedy. Talking about the genre of comedy in the film, Abhishek Dogra said, "Govinda Sir rehearses entire scenes before an individual take which helps improve the quality of the shot. He works like theatre. His entire body language changes while he is acting. Unlike other actors, Govinda works on his body postures too while working on his face impressions for a scene. Govinda Sir has an art for enhancing scenes and taking them from one level to another. He has done that in Fryday as well and it is brilliant!"
Commenting on his protagonist further, Dogra said, "Although Govinda Sir is known for slapstick comedy, the plot required situational comedy. We've added a tinge of 'Govindaism' to the film without any doubt. Therefore, the audience will see the amalgamation of both new and old Govinda. And with situational as well as slapstick comedy both running the plot, Fryday dwells in contemporary cinema."
Dolly Ki Doli Director, Abhishek Dogra's Fryday is all set to release on 12th October starring Govinda in his best avatar along with Varun Sharma in comical roles. Fryday is Presented by Inbox Pictures Pvt. Ltd., Produced by Sajid Qureshi and Co-Produced by PVR Pictures.