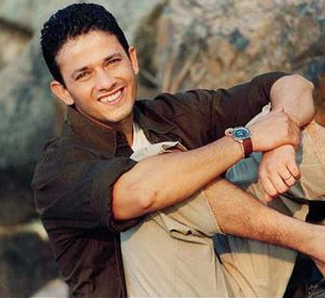 Releasing this Friday, June 13th is Fugly, directed by Kabir Sadanand. A fast-paced masala thriller with a social message, the film is produced by Akshay Kumar and Ashvini Yardi's company Grazing Goat Pictures. Starring newcomers Mohit Marwah, Kiara Advani, Vijender Singh and Arfi Lamba, this cool flick also features Jimmy Shergill in a villainous role.
It tells the story of 4 friends – Dev, Gaurav, Aditya and Devi. They are at the cusp of their lives; college has just about finished, but what they want to do for the rest of their lives including a career has not been set. These are the last few days of true freedom. These friends are conscientious; they will have fun but would never cross the boundaries. Their fun filled and carefree lives come to an abrupt halt when they are faced with an extremely corrupt and seemingly fearless Police Officer. This puts a series of events in motion which will test their friendship and characters…their life becomes 'Fugly'.
So what is Fugly and what is it all about? We chatted with the director to find out more! Check out what Kabir Sadanand told us in this exclusive interview!
What was it about the story of Fugly that made you want to make this into a film?
The most fascinating thing about Fugly, as a script, that attracted me was the raw entertainment power that it inherently captured. Here was a world that I had seen while I grew up in Delhi, but which nobody ever spoke about but knew existed. I knew when Rahul Handa and Sanjay Kumar narrated the script to me this was the film I wanted to make.
What is Fugly?
Well, it means different things to different people..(winks) I have got varied interpretations, all kind of cool…so go watch the film and find what Fugly means for you! F…… fun, this one is gonna be!
How would you describe Fugly the movie?
It's an entertainer with something to carry back after it finishes.
What is the story in your words?
A story of friendship, test of time, values and a whole load of desi Dilli magic .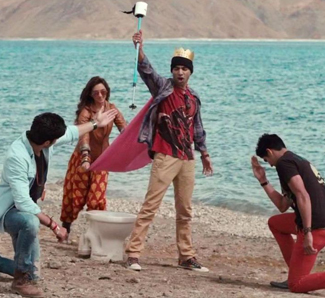 What made you want to go with newcomers for these roles?
The film is about kids just out of college, and it would be only real and believable if there were characters who had no baggage and were unpredictable. I have been blessed with a bunch of very hard working budding actors who have done great justice to the parts they play.
Tell us about casting them and the roles they play:
Mohit Marwah as Dev: He's a Delhi boy, a good looking fella who has loads of screen presence… Eye candy for the fairer sex. He has an intense persona who fixes well with Dev. There is a also a strong vulnerability to him, which I saw in the tests he gave. Here is an actor who thinks and prepares.
Kiara Advani as Devi: I knew I had my Devi when she walked into the office. I had tested about a 100 plus girls before that. She was committed and extremely hard working and what moved me most towards her was the ability to adapt and bring to life smaller nuances. I fell in love with her dedication and attention to detail.
Vijender Singh as Gaurav: I had known Viju to be the mighty boxer who most feared, his muka (fist) is quite hard. But through the course of the film and the workshops before the shoot, I realized how he smartly used his sports excellence in terms of concentration to make acting a cakewalk. He is another one who after the first audition made me believe I didn't have to look any further. I am sure everyone has seen the trailer and songs and would agree he is a natural.
How did you work with the newcomers to get them into their characters and ready to make a film?
Screamed! Shouted! Laughed! And worked to find a team with each having his own plus points. We did extensive readings and interactive sessions with many arguments, some fights, thankfully nothing physical. God save us from Viju or else! (Smiles) The workshops I think helped break the ice and for all of us to get to know the characters and roles we were playing.
I must also thank my good friend and a fab actor Anshuman Jha who I got on board saying I am not making this film without a special appearance featuring him, and he readily agreed. Mansha Behl, another actress who makes a mark in the film, has been a revelation.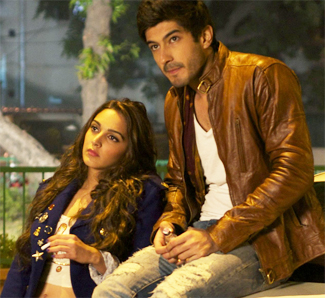 Then you have actor Arfi Lamba from Prague and Slumdog Millionaire as Aditya…
Arfi is like clay; he slowly and perfectly slips into the character he plays and has a great sense of humour and timing. This can be seen in abundance in his relationships on screen. A great team player and a smart fella, he knew how to get all the assistants onto his side.
There is also the fabulous Jimmy Shergill as the villain of the piece Chautala, tell us about casting and working with him.
Jimmy is one of my oldest and few friends I have. I envy his ability as an actor and also admire that very attribute. He is a great listener and that makes him one of the finest actors we have. I usually bounce all my scripts off Jimmy, but on this one I made him read, got him interested in the film and the characters, and then popped the question. We both smiled when I did. We have worked a lot as an actor team and know each others temperament and mind set that was a huge help with shooting. He is an actor who wants to out do himself and is not really bothered about what's happening in the world outside while he works. He is extremely passionate about his work and that's a very pleasant feeling.
I read that you said that the film is a social thriller that specifically caters to the youth. Can you expand on that more please.
The film script offers many twists and turns and has its message engraved with no real pseudo dramabazi and preaching. It's a film that represents the youth and is played out by the youth and tells their story across the capital.
Of course we have to know all about the fabulous video with Salman Khan and Akshay Kumar. How did that come about and how was it to film with them?
Thank you! The video seriously was a shoot that is very difficult to forget. Ashvini had been talking about doing a video track for the title song of the film and after numerous sessions with her and Mudit we came to a conclusion that would be best suited to introduce the newcomers. Mr. Akshay Kumar and Mr. Salman Khan were extremely supportive and helpful. It was a sheer pleasure to be shooting with the biggest stars we have.
For the music of the film, what was your brief to the music directors?
Yo Yo Honey Singh: Honey was with me on the music and script from the inspection stage. He is fantastic in creating relatable music that is foot tapping and easy to lip-synch. He has the best pulse of what works with the listener and hence I let him have free hand in the creation. I remember many nights spent on the streets of Delhi writing and creating the music. It's a great feeling to witness his success today and heart warming to see the following he has been able to garner over the last few years.
Raftaar: He's amongst the best rap artist we have in the country. He gives the rustic edge I wanted to create with the song he was producing. Like his name he is on a burner, enthusiastic and extremely entertaining. Sittings with him were very interactive and fun. He is a talent to look out for in the future. I heard some kick ass tracks he has been working on.
Prashant Vadhyar: This is my second film with Prashant. I feel he understands what I need and what is in my mind. In my opinion besides being a good composer, he is fantastic singer. I had given him ideas and he came out with a couple of songs that were beyond my brief. Prashant brings to the table a fusion of Jazz and desi music, and his love ballad is beyond words.
Besides these composers Santok Singh, Indraneel Hariharan and Paresh Shah have been of immense help on creating the music for the film individual composers who have aided us at each step.
What do you think was the most challenging thing about making Fugly?
Fighting myself and my over enthusiastic assistants.
How was it to work with Grazing Goat Pictures?
Grazing Goat is a great blend in Akshay Kumar and Ashvini Yardi. They are super producers to work with. They understand films and hugely supportive. I know when I am a bit stressed who to call.
Are you nervous for release?
Good nervous, but more excited I think.
What do you think is special about Fugly?
The script and the performances.
What do you hope audience will see when they come to see Fugly?
A film that entertains.
From the first look we have been very intrigued and can't wait to see the film when it hits this Friday!
http://youtu.be/C0fgkvQLBXI