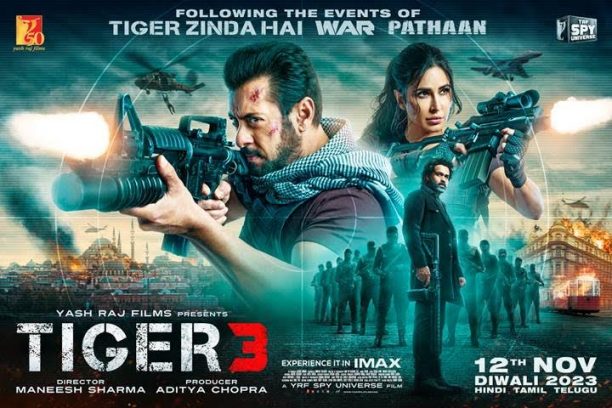 Ever since the movie was first announced, fans of the Tiger franchise have been in a Billy-tizzy to see the trailer for Tiger 3! The Maneesh Sharma directed Tiger 3 stars Salman Khan, Katrina Kaif & Emraan Hashmi in the third installment.
Aditya Chopra has dropped the much-awaited trailer of Tiger 3, and it has taken the
internet by storm! In fact, in just 7 hours, it has hit over 16 million views on YouTube alone!
If the trailer was not cool enough, YRF also revealed the release date of this edge-of-the-seat action spectacle to be Sunday, November 12th!
Check it out!

Stay tuned to BollySpice for all the Tiger 3 news!