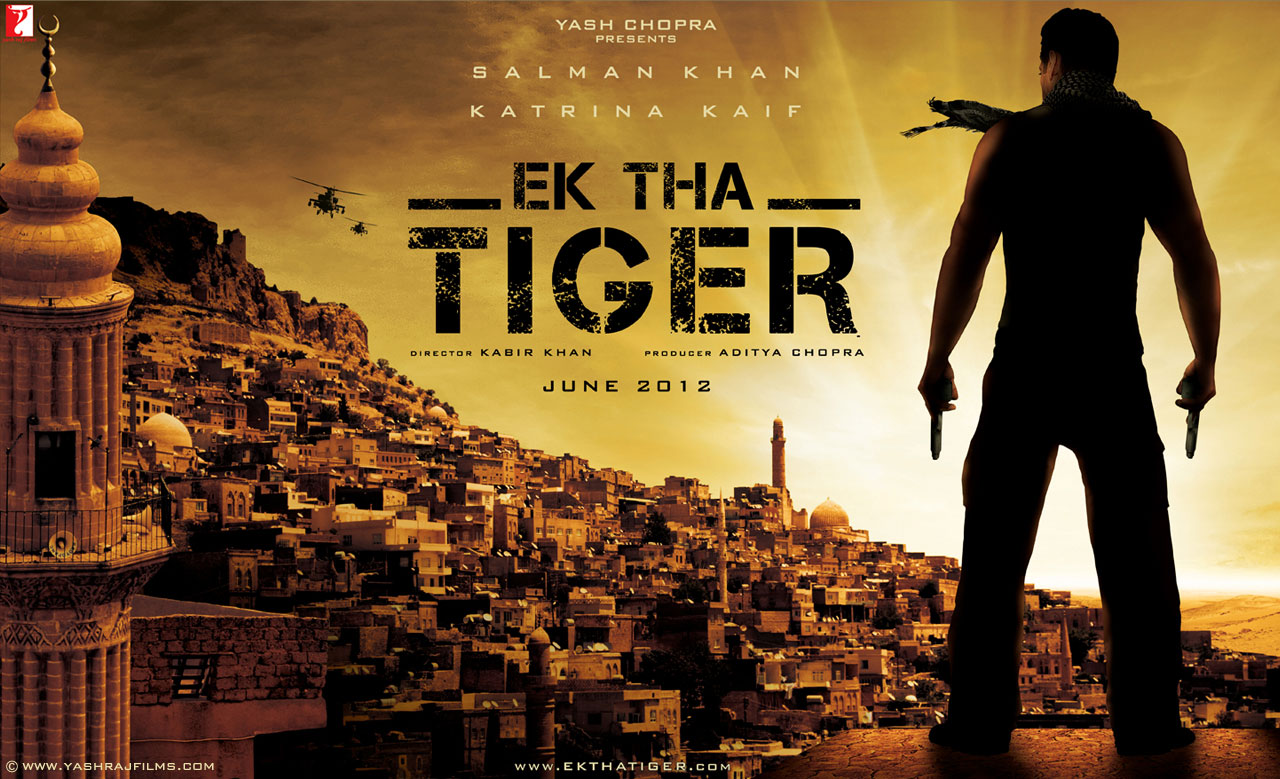 As we told you earlier, the highly anticipated Ek Tha Tiger which wrapped up filming on June 5th, will be set to hit our screens around Eid.
The teaser for Ek Tha Tiger which received a roaring response from fans as well as fellow stars alike made a huge impact, causing the YRF server to jam within 3 minutes of its launch and has gone on to amass an amazing 3,344,731 views for the trailer alone. Several stars tweeted to express their support and positive comments for ETT, with Preity Zinta tweeting, "Saw the trailer of Ek Tha Tiger n Omg! Salman Rocksss!!!" While film critic, Taran Adarsh wrote, "Ek Tha Tiger it's the Baap of all promos. Awesome. This one will shatter every record in sight. Await the new hurricane by."
Today Feels like 1of those days where I wanna speak my mind ! On a positive note saw the trailor of EK THA TIGER n Omg ! Salman Rocksss !!!

— Preity G Zinta (@realpreityzinta) May 10, 2012
Kabir Khan who was very happy with the response to the teaser tweeted, "Thank you for the overwhelming response to 'Ek Tha Tiger' teaser."
However, not all was well with ETT as the film was accused of being 'Anti-Pakistan.' This did not go down well with Kabir Khan who tweeted, "Hv been getting lots of tweets from ppl thinking ETT is anti pak. Let me say this once & for all…NO ETT IS NOT ANTI PAK."
We have some fun facts about the film just for you!
Katrina Kaif performed her own stunts in ETT and has said to have found them 'exciting.'
This is Salman Khan's and Katrina Kaif's first film together since Yuvvraaj.
TOI tells us that Salman Khan refused to travel to Morocco to shoot a promotional song and insisted a set be built to represent the country instead.
Sohail Sen, is composing the music for the film and he says the OST of Ek Tha Tiger will have a mix of world music and commercial cinema.
This is the first time Salman Khan is working with Yash Raj Films.
The role of 'Tiger' was apparently first offered to Shah Rukh Khan who could not commit due to date issues.
The theatrical trailer is set to hit our screens on June 29th as Kabir Khan tweeted, "Finally finished editing the theatrical trailer of Ek Tha Tiger. If you liked the teaser wait till you see this one. We will bring it out at the end of this month on June 29."
Synopsis: In the dark world of intelligence and espionage… there are shadows without faces… and faces without names…
Governments fight shadow battles through these soldiers of the unknown… Battles have no rules… No limits.
Nobody on the outside knows what goes on in these secret organizations… All information is guarded in the name of National security…But some stories escape the fiercely guarded classified files… stories that become legends.
This is a film about one such story, a story that is spoken about only in hushed whispers… a story that shook the very foundation of this dark world… But like all reports that come out of this uncertain world… nobody will ever confirm those events… It may or may not have happened…
This story is about an agent named TIGER… It may now be told.
In case you missed any of them, here are the two digital posters and the teaser!
httpvh://youtu.be/tYLmDEDXbU4
httpvh://youtu.be/fQpiDxtM2-c
httpvh://youtu.be/yqz5WTJMLEw