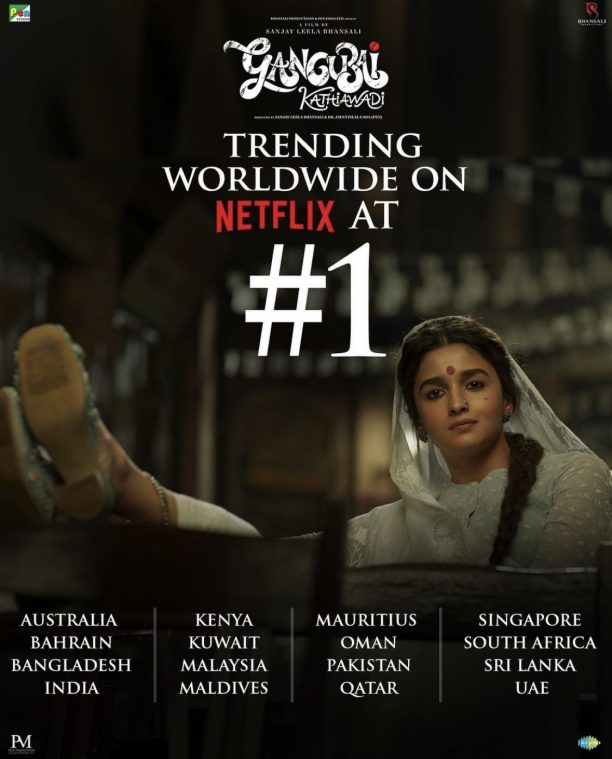 The Sanjay Leela Bhansali directorial, Gangubai Kathiawadi, starring Alia Bhatt, received a standing ovation at the Berlin Film festival. Releasing in theatres on the 25th of February, the film earned rave reviews and won critical acclaim for the stellar cinematic experience.
Now made its way to the OTT world with a much-anticipated release on Netflix and it is a hit again with audiences. In fact, it is ranking #1 in India, Australia, Singapore and the list goes on.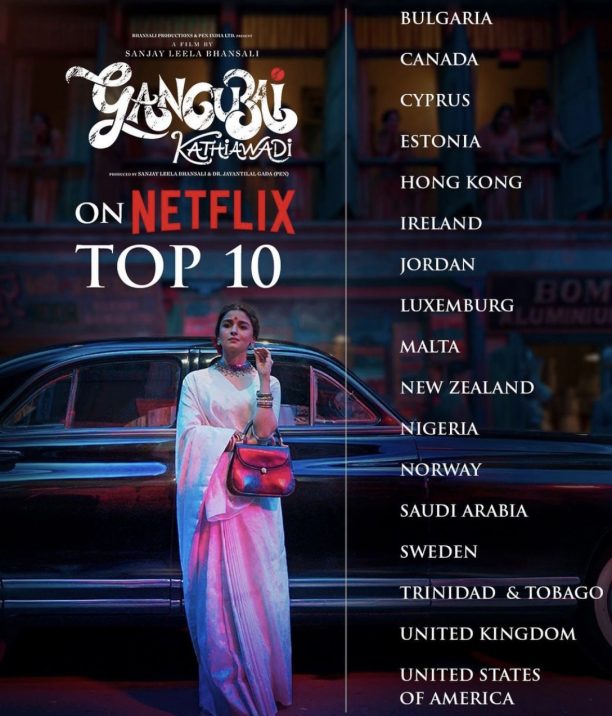 Here are five reasons why you should watch Gangubai Kathiawadi.
Sanjay Leela Bhansali's Immersive Experience:
While Sanjay Leela Bhansali is known to break filmmaking grounds in his experimental take on his film universe. He creates an immersive cinematic ode every time he creates a masterpiece of a film. With Gangubai Kathiawadi, the industry veteran breaks the shackles of societal barriers by making a film on the titular character who does the unexpected – becomes the voice of sex workers and a benevolent benefactor to the orphans. Just like always, Sanjay Leela Bhansali hits another ball out of the park with this one.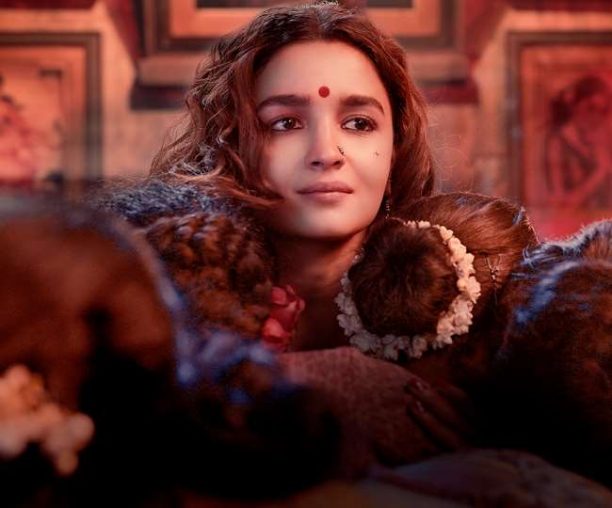 Alia Bhatt's Stellar Performance:
Year after year, Alia Bhatt is proving her finesse with her acting skills. With Gangubai Kathiawadi, her stellar performance is strong and convincing. She goes on to act so fabulously that she has forever etched her performance in the audience's hearts. One of the primary reasons one should add the film to their weekend watch list.
Ajay Devgn's Intriguing Cameo:
Ajay Devgn reunited with director Sanjay Leela Bhansali after 22 years. This reunitement brought to us an intriguing cameo in Gangubai Kathiawadi. He plays the role of Rahim Lala, a feared yet revered mafia man who wants to do things the 'right' way. Although Ajay plays the cameo, it was an essential part of the story and his performance was lauded by the masses.
Brilliant Cast:
Vijay Raaz plays Gangu's rival Raziabai whose performance gave us goosebumps! Shantanu Maheshwari makes his Bollywood debut alongside Alia as Afshan. While Raziabai stands out in a daring and tenacious avatar, Afshan's chemistry with Gangu left the theatre audience in awe. Apart from these, Seema Bhargava's portrayal of Sheela Masi, Indira Tiwari's rendition of Kamli, Jim Sarbh as Fezi, and Chhaya Kadam's Rashmibai also delivered note-worthy performances and won the audiences' acclaim.
Sanjay Leela Bhansali's Musical Magic:
Apart from a Sanjay Leela Bhansali film being a sensory experience and visual tonality, Gangubai Kathiawadi also aces on the musical front. The music transports us to a rustic setting that leaves you wanting for more. The album comprises of emotive as well as festive notes with soothing love ballads and interesting background music. 'Jab Saiyaan' was particularly loved by the audience and also saw trending on YouTube as well as social media. 'Dholida', composed by Sanjay Leela Bhansali, is an energetic musical treat and Arijit Singh's Muskurahat is as soulful as it gets!
With these five reasons and more Gangubai Kathiawadld should be on everyones' weekend watchlist.