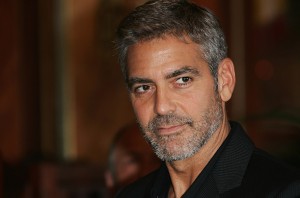 Hollywood star George Clooney has said that Indian Cinema is typically labelled by many as 'musicals,' but it is in fact much more than this. Clooney touched on the subject during an interview with CNN-IBN whilst promoting his latest film The Monuments Men. "I've watched a few Indian films, but not nearly enough to think that I know the cinema," said the 52 year old actor.

"I know that India makes more movies each year than any other country. It's not Bollywood alone; or what the world traditionally identifies as Indian cinema; but the cinemas of different languages." "It's been convenient to think of Indian cinema as all musicals, but naturally, it is so much more than that."
It's always alluring to hear a non-Indian speak about the country's cinema! Kudos to George for displaying his appreciation for Indian Cinema!