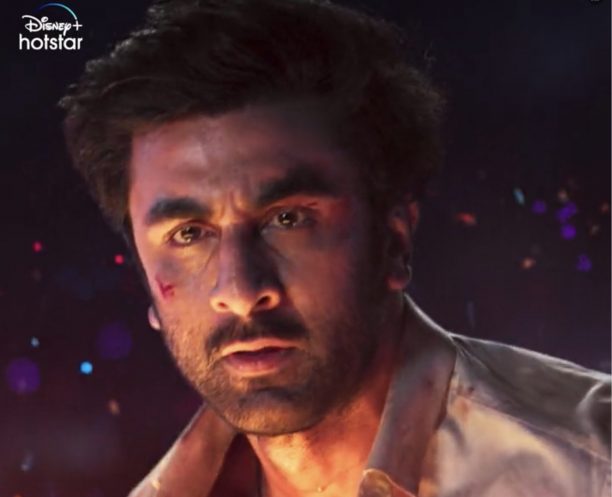 In a special Diwali treat, Ayan Mukerji announced that Brahmāstra Part One: Shiva, which stars Amitabh Bachchan, Ranbir Kapoor, Alia Bhatt, Mouni Roy, and Nagarjuna Akkineni as well as some extraordinary appearances, is going to begin streaming on Disney+Hotstar November 4th! Yes, you read that right!
Now, if that was not exciting enough, Ayan also announced that this Brahmāstra Part One: Shiva has been created especially for the smaller screen!
The director wrote on Instagram, "We have continued to work on the movie since its theatrical release to refine the movie technically for your phones, televisions, and computers… added a few subtle things to the movie… and I am excited for Brahmāstra to be in your homes soon so it can be experienced afresh in the most convenient manner !!!
Happy Diwali Everyone!!! 🕉💥"
Here's a new sneak peek!

BRAHMĀSTRA – the Trilogy, is a 3-part film franchise and the beginning of India's first original universe, The Astraverse. The story is set in modern-day India, against the premise of a secret society called the Brahmānsh; who, generation after generation, have protected many divine 'Astras' (weapons) that were created in ancient India and safeguarded from the eyes of the world. The most powerful and the most deadly amongst these divine weapons, the Lord of all the Other Astras – named after the most powerful weapon of the Gods, the BRAHMĀSTRA, is now waking up. And it threatens to completely destroy the universe we know today.
Part one is the story of SHIVA who learns that he has a mysterious connection to the Brahmāstra… and a great power within him that he doesn't understand just yet – the power of Fire. Experience Shiva's adventures as he journeys into the world of Astras and, in turn, discovers his destiny as the DIVINE HERO of the universe on November 4th.
So get ready to experience the epic for the first time or if you saw it in theaters, get ready to cheer once again in your living room. We know we will be watching as soon as it drops!