Get ready fans we are going to get a Dhoom:3 treat tomorrow! Watch out because Dhoom Machale Dhoom Katrina style is coming tomorrow when the video drops at 5pm IST! Katrina Kaif stars as the acrobat dancer Aaliya in the highly anticipated film and from what we hear this is Katrina as we have never seen her before. This is the 3rd version of the killer song and apparently fans are to "Get ready to dance like never before with the dazzling acrobat dancer" The dhoom of dance was choreographed by the fabulous Vaibhavi Merchant and the day of filming, once the final shot was done, Katrina got a round of applause from the crew!
To tease you check out this hot poster!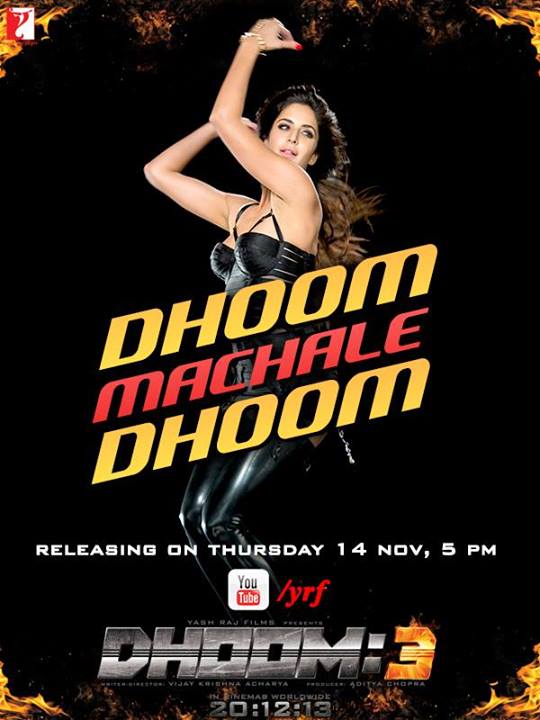 Watch this space we will have the video as soon as it goes live!
Starring Aamir Khan as baddie Sahir and returning to fight are the super cop duo of Jai aka Abhishek Bachchan and Ali aka Uday Chopra in the film that hits the big screen on 12-20-13!