Yes, soon we will get to see more of the Tiger! Finally, after that maddeningly short but totally incredible ride of a teaser and some small peaks with posters we will get to see Salman Khan and Katrina Kaif in the Ek Tha Tiger theatrical trailer at 12pm on the 27th of June. We are getting a first look online and then the trailer will be in theaters on Friday the 29th!
Of course as soon as we can get our hands on it we will have it for you! To hold you over, here is a brand new poster!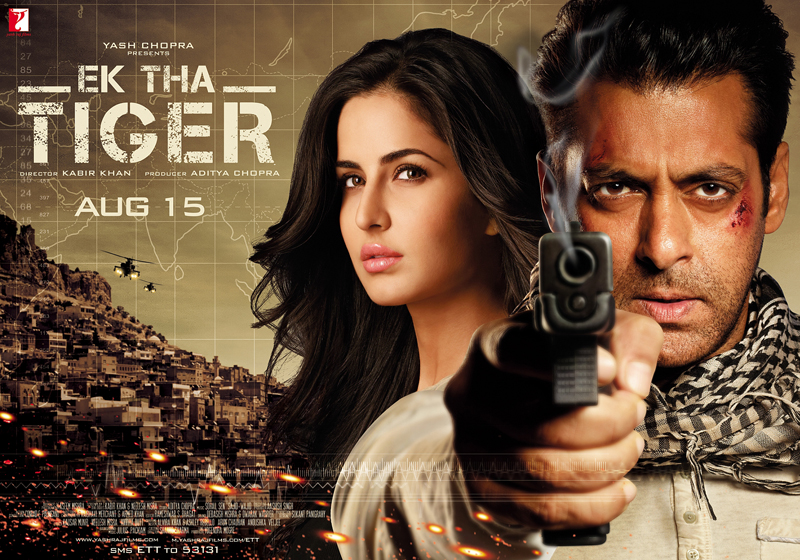 Is it tomorrow Yet? We imagine after tomorrow we will all be screaming is it August 15th YET???!
This is a film about a story that became a legend, a story that is spoken about only in hushed whispers… a story that shook the very foundation of a dark world of intelligence and espionage… where there are shadows without faces. And where Governments fight shadow battles through soldiers of the unknown…
But like all reports that come out of this uncertain world… nobody will ever confirm those events…
This story is about an agent named TIGER…
It may or may not have happened…
You can get all the scoop on Kabir Khan's Ek Tha Tiger by following BollySpice and also 'Ek Tha Tiger' Facebook page – https://www.facebook.com/EkThaTiger
'Ek Tha Tiger' Twitter handle – http://twitter.com/EkThaTiger