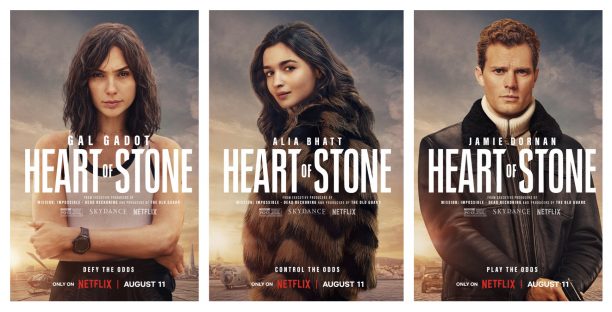 We have a special Heart of Stone treat for you! Well, not just one treat, it's 4! We have brand new posters for the highly anticipated Netflix action spy thriller Heart of Stone.
Fans were first thrilled when the film, which stars Alia Bhatt, Gal Gadot and Jamie Dornan in leading roles, was first announced. Then at the special Netflix Tudum event, the excitement to watch this action adventure spiked even higher when the trailer dropped.
ICYMI

Heart of Stone is the tale of Rachel Stone (Gal Gadot) who appears to be an inexperienced tech, on an elite MI6 unit headed up by lead agent Parker (Jamie Dornan). What her MI6 team doesn't know is that Stone actually works for the Charter — a covert peacekeeping organization, secret even from other spies, which uses cutting-edge technology to neutralize global threats. Rachel has been trained to be the consummate professional: a phenomenal field agent who sticks to the mission, follows the numbers, and trusts no one. When a routine mission is derailed by mysterious hacker Keya Dhawan (Alia Bhatt), Rachel's two lives collide. As she races to protect the Charter and strives to beat the odds, her humanity might just be her biggest asset.
Directed by BAFTA-nominated, British film and television director, Tom Harper, Heart of Stone also features Sophie Okonedo, Matthias Schweighöfer, Paul Ready, Jing Lusi, Archie Madekwe, Enzo Cilenti, Jon Kortajarena.
The globetrotting feature film was extensively shot in London, Lisbon, Iceland, and the Italian Alps.
Heart of Stone marks Alia Bhatt's Hollywood debut and fans all over the world cannot wait to see her in the antagonistic character.
Check out Alia's cool poster, plus a glimpse into what's behind Gal Gadot and Jamie Dornan's motivation in Heart of Stone!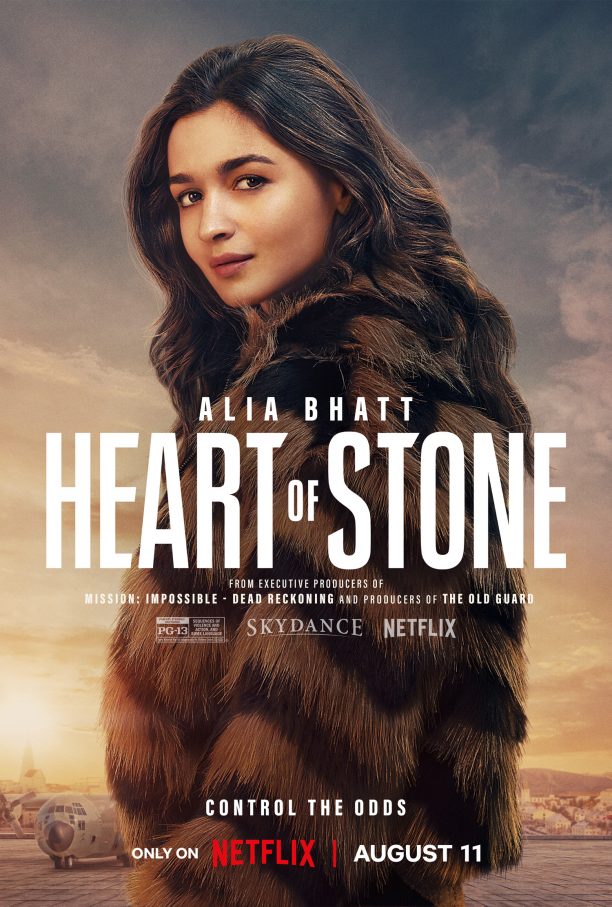 Bollywood superstar Bhatt takes on her first English-language role as Keya Dhawan, a mysterious hacker who's out to steal the "Heart," the Charter's state-of-the-art artificial intelligence. "If you own the heart, you own the world. And clearly she's here to disrupt a couple of things," Bhatt told Tudum in June.
For Bhatt the film was an opportunity to step out of her comfort zone, but she was surprised at how close her experience was to her previous work in Hindi blockbusters like Raazi. "Genuinely there's nothing different in terms of the work ethic, the involvement in the work, and the idea that this whole massive team has to come together to make this movie and live up to one vision," Bhatt said. "For me it's totally similar and in that sense feels extremely comfortable because it's just like home."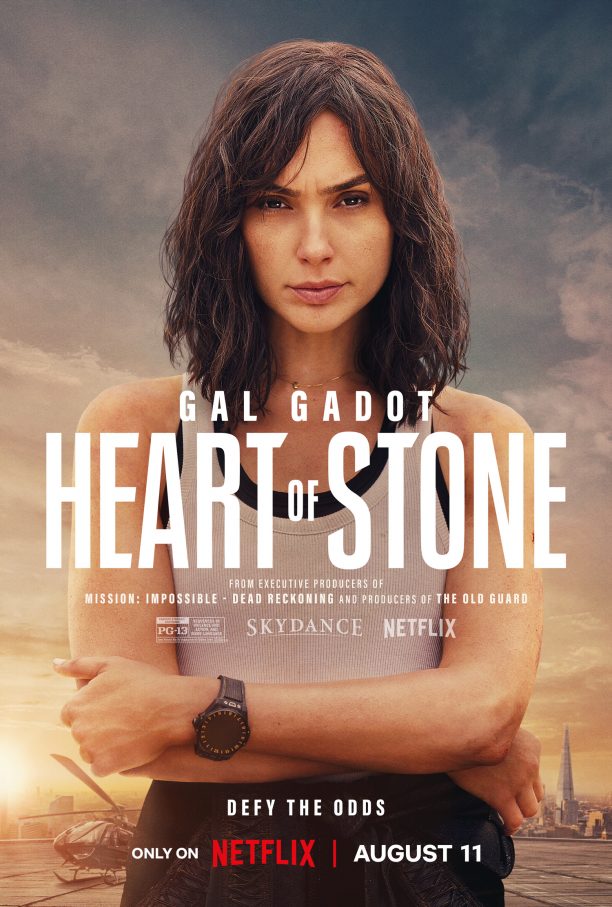 The Israeli actor already played a superhero in Wonder Woman. For Heart of Stone, Gadot wanted to bring herself back down to Earth. "It was really important to me that Rachel be a character who can fight, but I also wanted her to be able to use her brain, intuition and emotions," she told Netflix in June. "She doesn't just run in, guns blazing. She thinks about how she is affecting people and situations."
For director Tom Harper, that more thoughtful quality distinguishes Stone from your Bonds or Bournes. "There is a deep care and compassion for people as the driving force of her actions," Harper said last month. "It often feels that there's one character acting in an almost God-like way, saving the world but yet disregarding the humans around them. This is a bit different, it has a bit more of a humanistic approach."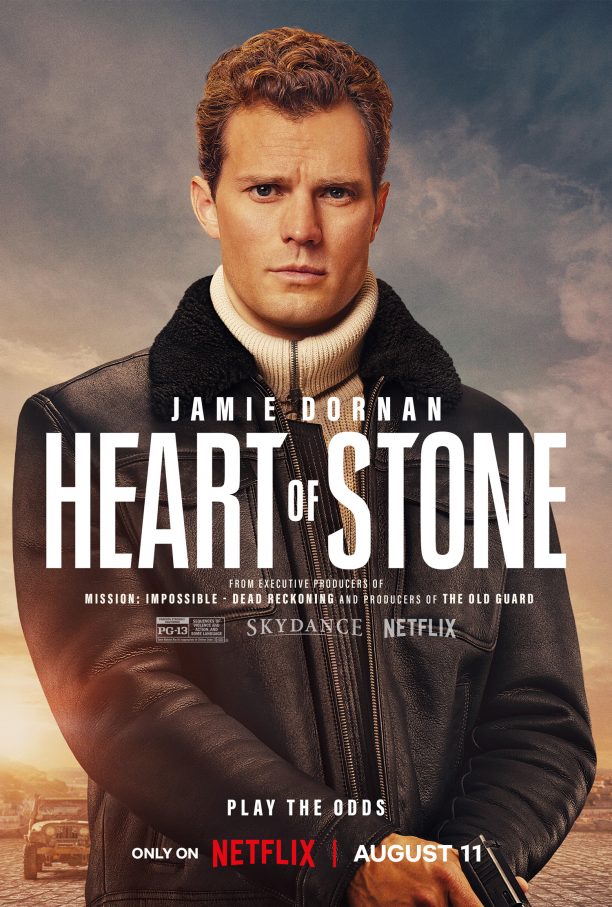 Dornan plays Parker, the leader of Stone's MI6 team. A skilled agent in his own right, at first Parker chuckles at the seemingly unprepared Stone. Soon, of course, she manages to earn his respect. "He has an idealistic way of how the world should be, but not in the way an audience might originally think," Dornan told Netflix in June.
Of course, behind the scenes, Gadot herself had no trouble earning Dornan's respect. "She's like a rock star, and holds these movies together so well with so much elegance and strength," Dornan said. It's tough to resist a real life action hero.
Heart of Stone, will be available in English, Hindi, Tamil and Telugu and will stream exclusively on Netflix in the UK and globally from 11th August 2023.
Watch this space for more!