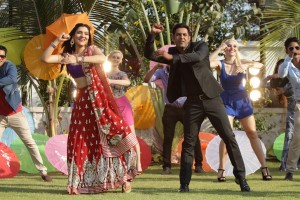 There's something so good about Bad Baby. Well, that's the name of the new song from Second Hand Husband which has rapper Badshah joining singing forces with the film's Desi Rockstar Gippy Grewal to create a mind blowing experience.
A quirky family rom com about marriages, divorces and everything in the middle, Second Hand Husband also marks the debut for Govinda's daughter Tina Ahuja. In the song it is Tina who has been the Bad Baby for Gippy. The lyrics of the song is about the guy teasing his girlfriend about how she has no time for him and how he would like to be up close and personal with her. And that's how Gippy feels about Tina in the movie because all she does is make him do a lot of work but doesn't make any time for romance.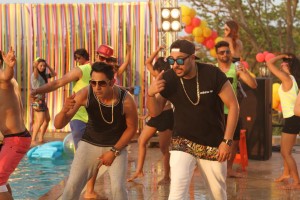 The foot-tapping dance number has been composed by Badshah himself with his infectious rapping punctuating the pop vocals of Gippy Grewal. Bad Baby is not only one of the highlights of the film it would also make all guys get their girls on the dance floor and rock the party.
"Bad Baby is the kind of song which will play in the clubs and also works one-on-one between a boy and a girl," says Gippy. "It's a catchy groove and almost like an anthem for the film."
Adds Badshah: "Gippy and me make a lethal combo and we are ready to take over radios and TV channels and, most importantly, conquer people's hearts. Bad Baby will be the flavour of the season."
Directed by Smeep Kang and produced by Gakhal Brothers Entertainment Pvt. Ltd, Second Hand Husband will release on 3rd July, 2015. Trailer out now.