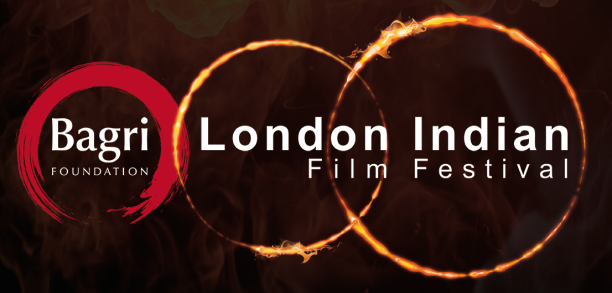 The always amazing London Indian Film Festival, which begins this Thursday July 16th and runs through July 26th, is set to thrill, entertain and move audiences with it's brilliant line up of films! Talking about the festival, LIFF's Executive & Programming Director Cary Rajinder Sawhney said, "This year's Festival is bigger and better than ever and showcases World-class Indian films and talent. In all, this richly diverse festival will screen 20 features in a gamut of languages including Marathi, Tamil, Hindi, English, Bengali, Punjabi, Urdu and Konkani."
Not only does the festival showcase amazing independent films from India (more about that in a bit), this year, once again, the festival boasts an incredible master class! This epic event will feature a rare on-stage interview with one of India's most acclaimed and best loved commercial directors, widely attributed for revolutionising Tamil cinema, and inspiring Bollywood. Mani Ratnam talks about his life and career producing some of India's most successful films of all time, which rare for commercial cinema have gained both critical awards and box office success. Ratnam's films like Bombay, Roja, Dil Se, Nayakan and this year O Kadhal Kanmani are known for powerful socio-political scripts, sharp direction, flamboyant cinematography, crisp editing and of course unforgettable music, collaborating with composers like AR Rahman. We will also hear about his screenwriting and producer work and working with some of India's greatest actors. The esteemed director will be in conversation with Oscar® and BAFTA nominee Peter Webber (Girl with a Pearl Earring). This is something you don't want to miss!
Another special event is a charity screening on July 21st of the epic film Bombay, in support of the Nepal Earthquake Appeal, supported by Grange Hotels and Indian Ocean Disaster Relief charity (IODR). The multi-award-winning film is a Hindu-Muslim unity saga and features music by Oscar® and BAFTA winner AR Rahman. All funds raised by the charity screening will go to the much needed re-building of homes in Nepal. The screening will be especially introduced by its heroine Manisha Koirala and its Director Mani Ratnam. To find out more please click here and please support this special gala screening.
Ratnam said, "I am delighted to attend The Bagri Foundation London Indian Film Festival at BFI Southbank for my Screen Talk and also a screening of my film Bombay as part of the festival. It is wonderful that Indian cinema is being profiled in all its diversity in the heart of London and I look forward to joining you."
Getting back to the films that will be be part of this prestigious festival and about what audiences can expect to see at LIFF this year Sawhney says, "We launch this coming Thursday with the UK red carpet Premiere of Umrika (Dir. Prashant Nair), light-hearted, feel-good film with a highly topical message about young people desperate to leave village India and come to the West. The film was this year's Audience Award winner at Sundance in the USA. We are expecting the Director and dashing lead actor Suraj Sharma, all grown up from his role in Life of Pi, to attend this one-off screening. Our Opening premiere will be at Cineworld Haymarket on 16th July at 5.45pm for 6.15pm start. Other glamorous guests are expected on the red carpet so you might want to attend early to talent spot.
Profiling the power of women in the Indian film industry, a stunning line up of leading women actors from India's independent scene are coming to launch the sixth Bagri Foundation London Indian Film Festival. These include Manisha Koirala, Churni Ganguly, Konkona Sen Sharma, and several influential women producers.
Also premiering at the festival is Oscar® winning director Danis Tanović's controversial new film Tigers, where one man takes on a global pharmaceutical giant for producing a deadly baby formula in Pakistan. Talent expected to explore the story of this film with its important political message.
We also have the West London Preview of UK rom-com One Crazy Thing, (Dir. Amit Gupta) a cinematic delight that celebrates love, Indian food and music. This film stars BAFTA Breakthrough Brit Ray Panthaki and Vanessa Redgrave's granddaughter Daisy Bevan.
Acclaimed Bengali actress Konkona Sen Sharma will present her latest films Saari Raat based on a famous Bengali stage play and, with the director (and well-known actor) Ananth Narayan Mahadevan, Gour Hari Dastaan. This film tells of one aged Gandhian freedom fighter's journey to prove himself. Other highlights include Berlin Film Festival winner Dhanak (Rainbow) about two children in search of Bollywood actor Shah Rukh Khan's film set in the Rajasthan desert.
A must-see is Venice Film Festival winner Court, which is a powerful dramatic portrayal of modern India's court system. Bengali art-house hit Labour of Love has been adored by audiences globally and comes to London for just two screenings. The director Aditya Vikram Sengupta will attend.
The World Premiere of action-drama 31st October, starring Soha Ali Khan and Vir Das, is set during the aftermath of Indira Gandhi's assassination. It tells of one young Sikh family struggling to survive against impossible odds. Nirbashito (Banished) tells of a woman writer's lone struggle as she is forced into political exile from her homeland when she challenges fundamentalists on women's rights.
If you love big epic landscape films don't miss Monsoon (dir. Sturla Gunnarson), shot in stunning high definition 4K, it charts the impact of this giant weather system on people and animals as it sweeps into the sub-continent. See it at the brand new Picture House Central."
And that is just to name a few! You can see the full schedule in our preview article here.
Europe's largest annual Asian film event is expanding this year to serve audiences in the UK's second largest city with a selection of highlight screenings at Midlands Arts Centre and Cineworld Broad Street. The festival will run in Birmingham from 20 – 26 July. Ben Luxford, the BFI's Head of UK-wide Audience says: "Ensuring that audiences across the UK have the opportunity to see a diverse range of films is central to the BFI's work supported by the Lottery. Film festivals play such an important role in presenting new and exciting filmmakers and talent to new audiences and we are delighted to be supporting the Bagri Foundation London Indian Film Festival as it continues to expand and now brings Indian independent cinema to Birmingham."
The festival is being sponsored by the Bagri Foundation, a charity whose aims include the advancement of literacy, education and the arts, with an emphasis on those of India, and the appreciation and understanding of Asian cultures. Alka Bagri of the Bagri Foundation said, "Cinema has a vital role to play in exploring lives, sharing emotions, investigating social issues, and expanding horizons. Given the explanatory power of this medium, we are absolutely delighted to be supporting the London Indian Film Festival as title sponsors. The Bagri Foundation is committed to promoting rich cultural endeavours, fostering dialogues and providing platforms for creativity to blossom. In line with this, the Bagri Foundation London Indian Film Festival offers a fantastic opportunity for art lovers to embark on an exciting journey and to immerse themselves in South Asian culture."
If you are in London or Birmingham do not miss the chance to experience one of the best Asian film festivals in the world! As Sawhney says LIFF presents 'South Asian cinema, well beyond the boundaries of traditional Bollywood. The films on offer will show more realistic images of modern India, in all its rich diversity, they will make you think, inspire you and maybe even shock you! We hope you enjoy them.'